SAM Magazine—Wildwood, Mo., December 21, 2018—Peak Resorts has created several new key roles and appointed new personnel at the corporate and managerial levels to better facilitate operations at its growing portfolio of resorts in the eastern United States.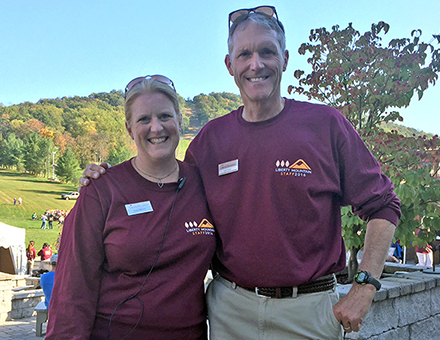 Eric Flynn
Jason Boyd has been appointed senior vice president of operations, mid-Atlantic, overseeing Peak's five Pennsylvania properties. Josh Boyd has taken on the same title in the Midwest, overseeing the company's seven ski areas in Ohio, Missouri, and Indiana.
Peak also tapped Scott Romberger to be the VP of finance for the Mid-Atlantic region, another new position. Romberger is the former president and CFO of Snow Time, Inc. He now reports directly to Peak Resorts CFO Chris Bub.
Eric Flynn has been appointed to the newly created role of vice president and general manager of Liberty Mountain, Whitetail, and Roundtop in Pennsylvania. Flynn was previously the GM of Liberty Mountain.
In the Midwest, Joshua Faber is the new vice president and general manager of Mad River Mountain, Ohio. Jake Campbell has been named VP and GM for Boston Mills, Brandywine, and Alpine Valley, all also in Ohio.
In the Northeast, Jason Perlmutter has been promoted to the position of vice president and general manager of Crotched Mountain, N.H. He was formerly the director of lifts, safety, and compliance at Mount Snow, Vt., Peak's flagship property.
Mount Snow was the site of several shakeups. Thad Quimby, senior director of marketing and events at Mount Snow, will assume the newly created role of senior director of CRM & digital strategy for all 17 Peak Resorts properties. Jamie Storrs, Mount Snow communications manager, will move into the new role of senior director of communications for Peak Resorts.
And after serving as the events manager at Mount Snow for nearly 10 years, Tim Dolan has been promoted to director of marketing and events for the resort. Kelsey King has been elevated to the new role of interactive marketing manager.
Report by Katie Brinton