SAM Magazine—Woodbury, Conn., Jan. 3, 2019—Nearly 2,500 votes were cast in the 14thannual SAM Terrain Park Contest, in which a total of 52 entries from ski areas around the world looked to earn the top spot in one of the three contest categories: Bread and Butter, Terrain Park Event, and Terrain Park Feature. The votes have been tallied, and the results are in.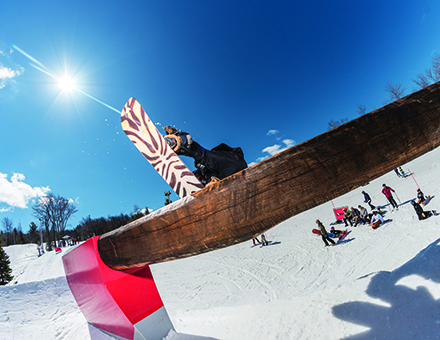 Big Boulder Bonfire Axe

The winners of the 2018 SAM Terrain Park Contest are:
Bread and Butter: Tranny Fest (Thredbo, Australia)
Event: Sun's Out Guns Out (WinSport, Alberta, Canada)
Feature: Bonfire Axe (Big Boulder, Pa., USA)
Winners receive a prize pack of gear from contest sponsor Burton, as well as priceless bragging rights for topping the largest pool of submissions since the contest debuted 14 years ago. Nearly SAM received nearly 60 entries, with 52 moving into the voting round.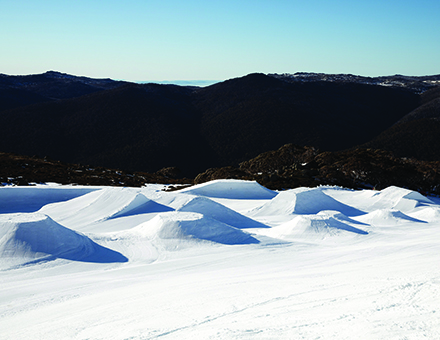 Thredbo's Tranny Fest
SAM debuted the Bread and Butter category this year to recognize the often-unheralded terrain park features that see the most use from guests of all ability levels. These features are rarely the biggest and most creative in the park, but are the park's "bread and butter" thanks to their low intimidation factor and high popularity.
The SAM Terrain Park Contest exists to showcase the creativity, hard work, and progression of terrain park builders. It serves to inspire those in the mountain resort industry to continue refining their offerings, and reinforces the importance of terrain parks in the overall operations of a ski area.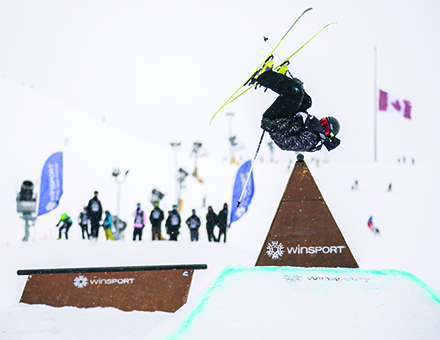 WinSport's Suns Out Guns Out Event
In an effort to continue growing participation and to make it easier for ski areas to submit their entries, SAM will call for submissions for the 2019 Terrain Park Contest later this winter. Additional opportunities to showcase park builders worldwide are in the works, so stay tuned.
Congratulations to the three 2019 Terrain Park Contest winners. And thank you to all ski areas that submitted their work to the contest. View all the submissions here.
In other terrain park news, registration for the 2019 Cutter's Camp at Timberline, Mt. Hood, Ore., opens Jan. 30. SAM's Cutter's Camp is the industry's longest-running educational event for terrain park builders. To learn more, go to www.cutterscamp.com.