SAM Magazine—Boulder, Colo., Jan. 21, 2019—Head has named Jon Rucker as president of the Head/Tyrolia USA Winter Sports Division. He has been with the company for nearly a decade, and served as vice president for the past seven years.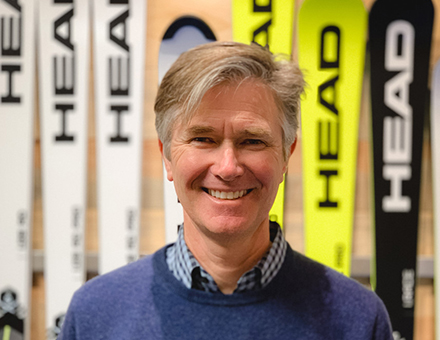 "Jon's leadership of our Winter Sports Division has helped drive us to record heights," said Head North American CEO/president Kevin Kempin. "Sales and market shares have doubled under his direction."
"I'm thrilled to be named to this position, but most importantly, I'd like to thank the entire Head/Tyrolia team for our growth and successes," Rucker said. "We are a family-owned company that is driven to provide the best equipment possible—whether for the first-time skier or the World Cup winner. We have big plans and look forward to continuing our growth in the U.S. and worldwide."
Rucker has been a consistent and leading advocate for increasing participation in skiing and snowboarding. For the past nine years, he has directed Head's efforts as a major partner and sponsor for National Learn to Ski and Snowboard Month (LSSM), and is a member of the recently formed NSAA Conversion Committee, which is plotting growth targets and initiatives for the future of the U.S. winter sports business. He also serves on the board of directors for both the National Ski Areas Association (NSAA) and Snowsports Industries America (SIA).
"Jon is tireless in his efforts not only for the Head brand but also for the entire winter sports industry," said Kempin.