SAM Magazine—Reno, Nev., Feb. 19, 2019—Mt. Rose Ski Tahoe earned USFS approval for a 112-acre terrain expansion into the Atoma area of the Humboldt-Toiyabe National Forest. The approved amendment to Mt. Rose's existing special use permit includes 11 trails, two chairlifts, a five-million-gallon water tank for snowmaking, and a skier bridge across the highway that will connect the new trails and one of the lifts to the existing operation. At the same time, the area unveiled a new Double Down two-season pass.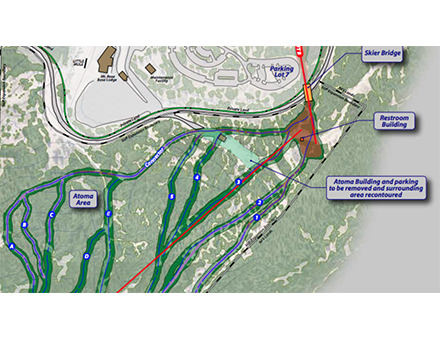 The amendment to Rose's permit also restricts any further development outside of the designated 112 acres, protecting 3,446 acres of NFS land.
The plan is now subject to a formal 45-day objection period before final approval is granted and work can begin. Objections will only be accepted from people who have previously submitted written comments during earlier stages of scoping.
Mt. Rose's local community was vocal in support back in 2017 when the Busers, who have owned the resort since 1971, decided to keep it in the family. Fritz Buser was one of the earliest investors in Mt. Rose back in the '60s, and this development represents a serious reinvestment in the resort by the family.
Mt. Rose also introduced a new product that will allow guests to capitalize on the 27 to 30 feet of snow that has fallen there so far this year. The new Double Down pass is valid the rest of this season and all of next, and is available immediately.
While offering such a pass isn't a new concept, offering the option this early is. Mt. Rose often boasts a six-month-long season, so those who Double Down now are getting a lot of value. Mt. Rose marketing director Mike Pierce said the Double Down is"essentially offering access to two seasons for the price of one."
The Double Down starts at $495 for the adult midweek pass, and the unrestricted Double Down Premier is $795.
Report by Katie Brinton