SAM Magazine—Denver, March 5, 2019—Alterra Mountain Company will invest $181 million in capital across its 14 North American resorts ahead of the 2019-20 season. This is round two of a multi-year plan totaling $555 million that began before this season, when the company invested $171 million at its resorts.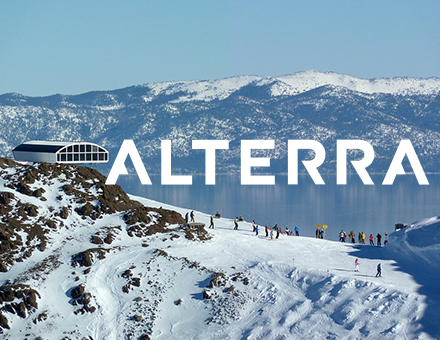 Alterra CEO Rusty Gregory said, "We are committed to investing in everything from lifts to snowmaking to creative dining experiences, and technology that weaves it all together for a seamless visit."
The $181 million plan includes $32 million in upgrades to gondolas and lifts, $27 million in customer-service-centric technology, $10 million in planning and development, nearly $8.5 million in snowmaking infrastructure, $6 million in food and beverage operations, and roughly $6.5 million in summer activities.
There will be several tent-pole projects in this phase of upgrades, including new lifts at Squaw Valley, Calif., Steamboat, Colo., and Winter Park, Colo., lodge renovations at CMH, B.C., Mammoth Mountain, Calif., and Tremblant, QC, and summer operations expansions at Stratton, Vt., Snowshoe, W.Va., Big Bear, Calif., and Blue Mountain, Ont.
Squaw will enhance its beginner terrain with two new surface lifts and is replacing the Hot Wheels chair with a high-speed quad that will extend access to the ridge line. Steamboat is getting a new gondola to replace its current one. It will cost $15 million and is expected to increase uphill capacity by 30 percent, transporting up to 3,600 skiers per hour. And Winter Park is replacing the Mary Jane, a fixed-grip triple, with a detachable six pack from Leitner-Poma, increasing uphill capacity by 800 people per hour and cutting ride time in half.
The Bobbie Burns lodge at CMH Heli-Skiing is getting a $6.4 million renovation and a new wing that will increase the number of single rooms, bringing lodge capacity up to 37 guests. Mammoth will undergo a second $10 million phase of renovations to its Canyon Lodge, expanding food and beverage and skier services. And Tremblant will begin the second $7 million phase of renovations to the Grand Manitou.
Tremblant and Solitude Mountain, Utah, will both also see improvements to their snowmaking infrastructure ahead of the 2019-20 season.
Stratton will debut its mountain biking park this summer, while the bike parks at Snowshoe and Big Bear will both undergo expansions. And Blue Mountain will add an elevated tree-top adventure course to its summer operations.
Report by Katie Brinton