SAM Magazine—Portland, Ore., March 8, 2019—A planned season pass product called the Indy Pass is partnering with a growing roster of small-to-medium sized independent ski areas with the goal of offering an alternative pass product to casual skiers and riders. Set to go on sale Sept. 1, 2019 for $199, the Indy Pass has 11 western ski areas signed up so far, with the pass providing two days at each.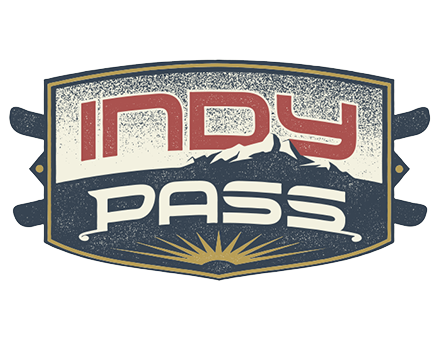 "We believe there is a gap in the market that the industry is overlooking," said Indy Pass founder Doug Fish. "Daily lift tickets are very expensive and casual skiers (less than 6x/season) are often left out as resorts increasingly cater to pass holders and those who can afford an average U.S. lift ticket price of over $120. There are hundreds of small-to-mid sized resorts with exceptional snow, terrain and amenities that offer a truly authentic alpine experience. We intend to support these 'hidden-gems' and neglected consumers with the Indy Pass."
Fish said the Indy Pass is partnering with small-to-mid-sized resorts that are unaffiliated with another multi-resort or frequency pass, and claims it does not target consumers who are regular season pass buyers, and it does not conflict with other existing passholder affiliate programs.
Since it's official launch at the NSAA Western Conference in January, eleven resorts have signed on for the 2019-20 season:
Brundage Mountain Resort - Idaho
Silver Mountain - Idaho
White Pass - Washington
Mission Ridge - Washington
49 Degrees North - Washington
Red Lodge Mountain - Montana
Apex Mountain Resort - British Columbia
Mt Ashland - Oregon
Hoodoo - Oregon
Mt Shasta Ski Park - California
Beaver Mountain - Utah
Organizers have begun outreach to the Midwest, Northeast and Canadian markets to round out the offering. Eighty-five percent of pass revenue will be split among partner resorts based on total redemptions, with 9 percent allocated to marketing the pass and developing a national brand, and the remainder to cover admin and other costs.
As a standalone product with a purchase price, the Indy Pass is of similar ilk as products like Mountain Collective, but different than other partnerships that provide access to other resorts as a season passholder benefit, such as the Freedom Pass. Fish's goal is to have 25 partner resorts signed up by the time the pass goes on sale.