In SAM's monthly Snow People, we highlight recent personnel moves that have been made in the mountain resort industry.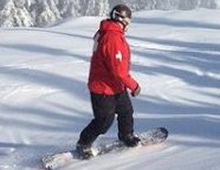 STEVE BOULANGER, MAINE
Sunday River promoted Steve Boulanger to VP of mountain operations. Prior to the promotion, Boulanger served as the ski operations director since 2015, and patrol director before that. He started at Sunday River 23 years ago as a lift operator before moving to ski patrol where he held numerous roles, including patroller and assistant patrol director.

SNOWBASIN, UTAH
Snowbasin has hired a new culinary leadership team with Alan Dickerson joining as director of food and beverage and Nick Davies coming on as the executive chef.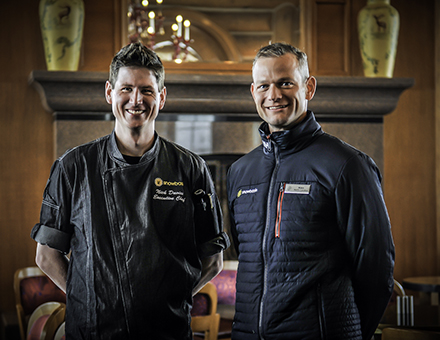 Dickerson has nearly 20 years of experience in food and beverage. An East Coast native, he moved west six years ago when he took the role of global food and beverage manager at Glacier National Park in Montana. He's held leadership positions in ski industry food and beverage operations at resorts in Colorado and most recently served as the director of restaurants at Sun Valley, Idaho.

Davies has travelled extensively, building his culinary repertoire over a 12-year career. He spent nine winter seasons working at Ragnar's—a fine dining restaurant in Steamboat Springs, Colo.—took culinary roles on two different cruise ships, was the banquet chef at the Denver Aquarium, was the head chef of Alaskan Cabin Nite near Denali National Park, served as the chef de cuisine at Historic Lake Crescent Lodge in Washington, and lived in the Philippines for a year. Before joining Snowbasin, Davies worked at the Village Station in Sun Valley, Idaho.

TRACY TAYLOR, VERMONT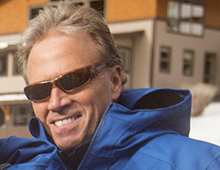 Tracy Taylor, of Killington Resort and Pico Mountain is retiring on June 1, after 32 years of service. Tracy currently serves as business development and special projects manager for both mountains and has worked his way through the ranks since starting in 1987 as a travel industry marketing manager. In his latest role he continued the company's growth by identifying new internal real estate opportunities, resort activities, and attractions, as well as brokering associated contracts.

2018 ISHA AWARD WINNERS
The International Ski History Association named the 2018 winners of its annual awards recognizing outstanding creative work in ski history.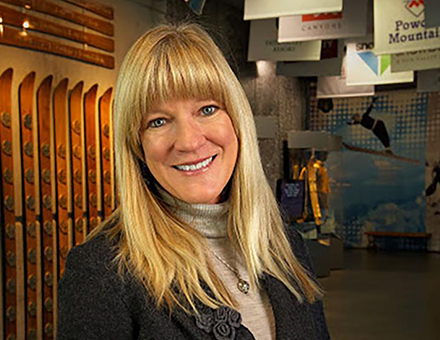 Connie Nelson, the director of the Alf Engen Ski Museum, is the recipient of ISHA's Lifetime Achievement Award "for outstanding work in curating a nationally recognized ski museum through its exhibits and publications."

Peggy Shin's World Class: The Making of the U.S. Women's Cross-Country Ski Team, Karen Crouse's Norwich: One Tiny Vermont Town's Secret to Happiness and Excellence, and Jürg Hess's Die Skibindungen im Wandel der Zeit, have been awarded Ullr Awards for "a single outstanding contribution or several contributions to skiing's overall historical record in published book form."

Recipients of the Skade Awards for "an outstanding work on regional ski history, or for an outstanding work published in book form that is focused in part on ski history" include: Megan Roberts, Titcomb, A Mountain of Ski Memories: A History of How a Maine Community Recreation Area Thrives; Chas Keys, Thredbo: Pioneers, Legends, Community; Dr. John Dougoveto, Pine Mountain Ski Jump: A History of Ski Jumping in the Iron Mountain-Kingsford Area; Linda Bonar, Avalanche Busters: A Historical Memoir of the Snowbird and Alta Ski Patrols; Scott Andrews, A Century on Skis: The First 100 Years of the Chisholm Ski Club of Rumford, Maine; Cris M. Currie, Spokane's History of Skiing, 1913-2018; and John Moore, A History of Aspen Highlands: Where Have All the Characters Gone?

The awards will be presented in Park City, Utah, April 4, 2019 at the Alf Engen Ski Museum.

DAVE BLANN, OREGON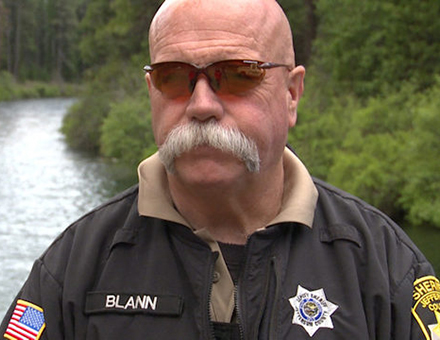 Former Arizona Snowbowl manager Dave Blann died unexpectedly in his sleep on Feb. 15, 2019. Blann, an Oregon native, had a 20-year career in construction and the ski industry. He grew up in the ski industry—Blann's parents, Cliff and Louise, managed Mt. Bachelor—and first worked as a patroller and groomer at Aspen, Colo., before moving into trail construction, lift installation and, later, management. In the mid-'90s, Blann moved into law enforcement. He served the Camp Sherman community in Oregon as the resident deputy and coordinated the Jefferson County Search and Rescue's Hasty Team.
by Katie Brinton