SAM Magazine—Deep Creek Lake, Md., July 10, 2019—Wisp Resort has hired ski industry veteran Ron Hawkes as its new general manager. He succeeds Jerry Geisler, who is retiring after 45 years at the year-round western Maryland resort. In addition to skiing and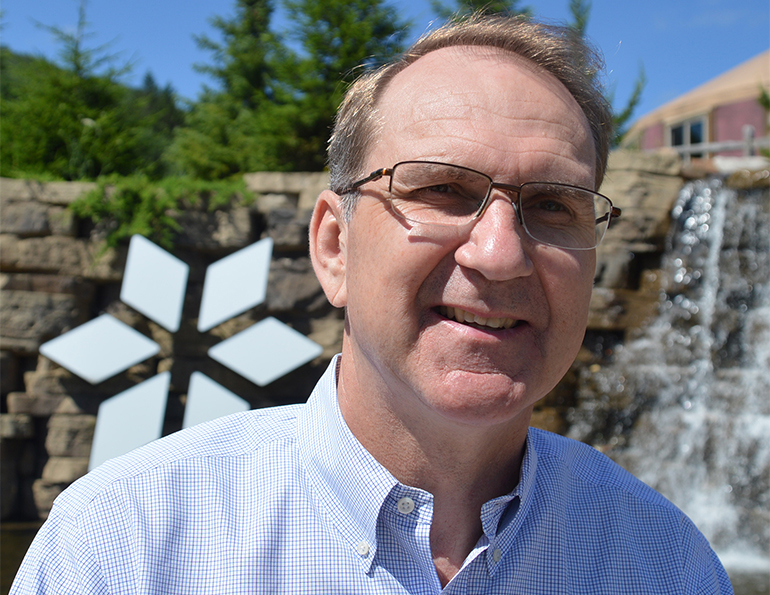 riding, the area offers a variety of summer activities, including 36 holes of golf, and conference facilities.
Hawkes is intimately familiar with the Mid-Atlantic ski market, having served in leadership roles at three Pennsylvania resorts prior to taking the position at Wisp. He began his career as a ski instructor in the early '90s, spending summers in Chile and winters running ski schools at Whitetail, Pa., and Mount Snow, Vt. He spent 10 years at Hunter Mountain, N.Y., as the director of skiing and snowboarding. He then became general manager at Roundtop, Pa., from 2005 to 2016. He spent a year as GM of Montage Mountain, Pa., before moving to Camelback Resort, Pa., as assistant general manager. He also served as staff trainer for the ski school with a strong focus on the first-timer experience. Hawkes is a PSIA level III instructor and PSIA-E examiner.
Vern Greco, CEO of Pacific Group Resorts, Inc., which operates Wisp, said: "When you are looking to replace a guy like Jerry who has been at Wisp for more than four decades, it helps to bring in strong and relevant expertise, which is what Ron provides. Since we introduce so many new people to skiing and snowboarding, we were looking for someone who loves the sport and could spread that enthusiasm to our guests."
"Being the general manager at Wisp Resort is a perfect crescendo for my career in this business," said Hawkes. "It's an exact culmination of the experiences I've gained, from skiing to lodging to golf, and even to the water sports at Wisp, which in many respects are equivalent to my experience overseeing the waterpark at Camelback. I'm very much looking forward to helping the Wisp guests enjoy all the adventure the resort and the Deep Creek Lake area have to offer."