SAM Magazine—Gilford, N.H., Aug. 21, 2019—After a 39-year career at Gunstock Mountain Resort, including the last 21 years serving as general manager, Greg Goddard will retire from the resort in August 2020. He is the longest tenured GM in Gunstock's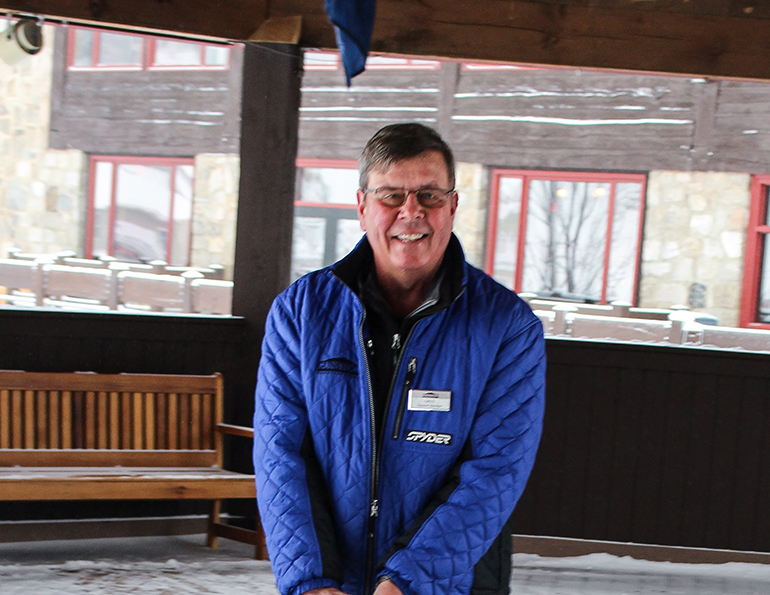 history.
Goddard began his career at Gunstock in the winter of 1981-82 as a bartender at the Powder Keg Pub and became a year-round employee in November 1982. He became the director of finance and administration in 1988, and took the helm as general manager in 1998.
Gunstock is county owned, and is managed by the Gunstock Area Commission, a five-member, county-appointed board whom Goddard reports to. Current board chair Bob Durfee said of Goddard: "Greg has been a steady hand over many years in a business that can be extremely volatile and unpredictable. He possesses a keen understanding of finance and a deep knowledge of every aspect of resort operations. He's willing to get his hands dirty if necessary, and he's proven unafraid to make difficult decisions when required to manage the resort effectively and responsibly."
As GM, Goddard led Gunstock through several expansions and millions of dollars in upgrades, including the resort's transition into four-season operations starting in 2011, installing zip lines, an aerial adventure course, and more. He currently sits on a variety of councils and committees, and plans to stay involved in the community in retirement. Goddard will be a part of the process of recruiting and hiring his successor, and helping with the transition before handing in his nametag next August.
"I'd love to continue to help in the ski or tourism industries in some capacity, but without the stress of daily resort operations," said Goddard. "It will be nice to cut back from six weather reports every day to just one."