SAM Magazine—Washington, D.C., Sept. 2, 2019—The National Park Service, Bureau of Land Management, and other public lands administered by the Interior Department will now allow pedal-assisted e-bikes on all approved bike trails following an order issued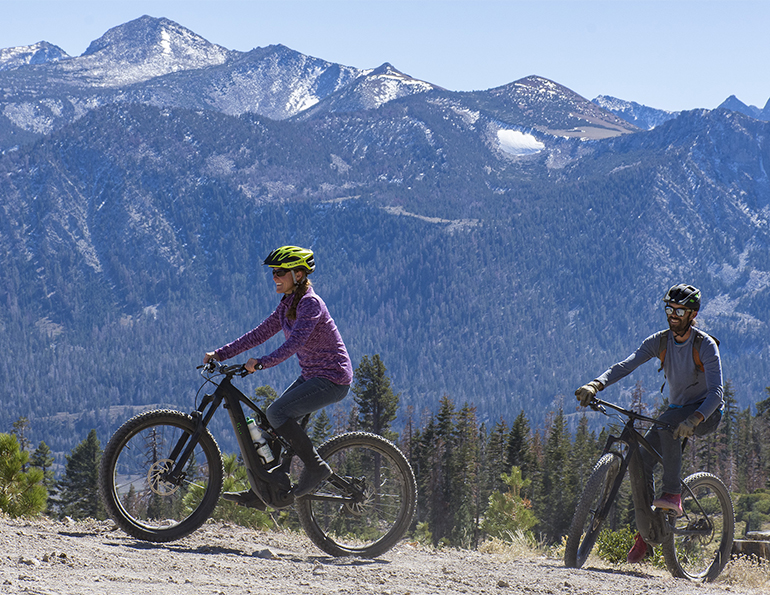 by Interior Secretary David Bernhardt on Thursday. The order opens approximately 400 national parks and other federally managed backcountry areas to e-bikes.
The order applies to all three classes of e-bikes, even those that can operate solely with a throttle, such as class 2 e-bikes. However, the Interior statement said riders must use the motor only to boost their pedaling on the trails, and not rely solely on motor power.
"This order is intended to increase recreational opportunities for all Americans, especially those with physical limitations, and to encourage the enjoyment of lands and waters managed by the Department of the Interior," Bernhardt said.
"Reducing the physical demand to operate a bicycle has expanded access to recreational opportunities, particularly to those with limitations stemming from age, illness, disability or fitness, especially in more challenging environments, such as high altitudes or hilly terrain," he added.
Ironically, authorities in British Columbia Parks system banned class 2 and 3 e-bikes (which have a top speed, motor-assisted, of 28 mph while class 1 top out at 20 mph) from bike trails to protect fragile backcountry areas, because e-bikes will allow more visitors to reach them.
Beyond greater access, the National Park Service believes e-bikes are a cleaner, more environmentally sound form of transportation that will reduce fossil fuel consumption and help eliminate traffic congestion in busy parks. Another aim, Bernhardt said, is to provide clarity regarding the regulation of e-bikes, and more consistency across federal, state, and local rules.
The change will be instituted quickly. The new policy requires public lands managers to develop proposed new rules allowing e-bikes on all trails where bikes are allowed within their jurisdiction within two weeks. However, while the policy change was made without public input, the order requires land managers to develop a timeline for seeking public comment about the change within the next 30 days.
The change was not completely unexpected. More than 50 conservation, sports, and outdoor associations objected to the concept in a July letter to the Interior Department. Many of them have voiced their opposition following the announcement.
But some are determined to work with the Department as it develops new rules. The International Mountain Bicycling Association (IMBA) told Adventure Journal, "It is critical the secretarial order as currently written does not bind land managers to managing all classes of eMTBs as traditional mountain bikes. Land managers must be able to recognize eMTBs as three distinct classes and manage eMTBs separately from traditional mountain bikes. We will be participating in the public process ahead and working with the mountain bike community as we move forward."
That seems like a prudent course. E-bikes are the fastest-growing segment of the bicycle industry, with U.S. sales jumping 72 percent to $144 million last year, according to research by the NPD Group. As e-bike use becomes more widespread, the need for appropriate management will only grow.