The annual Ski Areas of New York (ISKINY) and Pennsylvania Ski Areas Association (PSAA) Expo, held at Hunter Mountain, N.Y., Sept. 16-18, welcomed a large crowd of 386 attendees. Personnel from 50 different ski areas attended, and the 79 exhibitors at the trade show represented what ISKINY president Scott Brandi termed "a record level of sponsorships."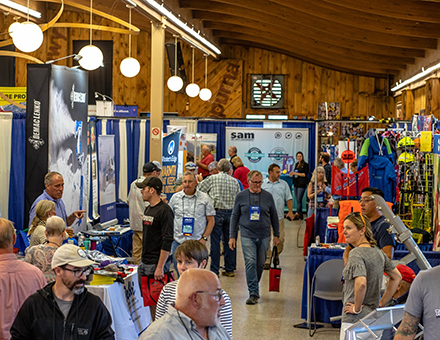 Optimism for the upcoming winter prevailed, thanks in part to the Farmers Almanac prediction for a cold, snowy winter in the Northeast. There was much talk about mega passes and their impact on the dozens of independent resorts in New York. In fact, Hunter will soon be the first resort in New York to be owned by Vail Resorts, with VR's closing of its acquisition of Hunter's parent company Peak Resorts expected to happen soon. (Read more here)
The three days were chock full of activity, with 29 seminars including the NSAA/MountainGuard Fall Education Series and SAM's PEAK Navigator leadership workshop. The National Ski Patrol also held its patrol directors meeting during the event.
Seminars were divided into four key tracks: Operations, Management, Marketing, and Risk Management. They featured themes such as sustainability, managing the perception of the industry, as well as staff retention and growth. Several sessions focused on the opportunity for more staff education through digital resources such as the PSIA-AASI New Instructor Training program and the release of the Lift Maintenance Resource Guide.
The Expo wrapped with a half-day leadership development workshop hosted by SAM, High Peaks Group, ISKINY, and PSAA. Twenty-five area leaders participated in the PEAK Navigator workshop that included self-assessment, leadership coaching, and discussion about the behaviors that create engaged teams. Learn more at saminfo.com/peak-navigator.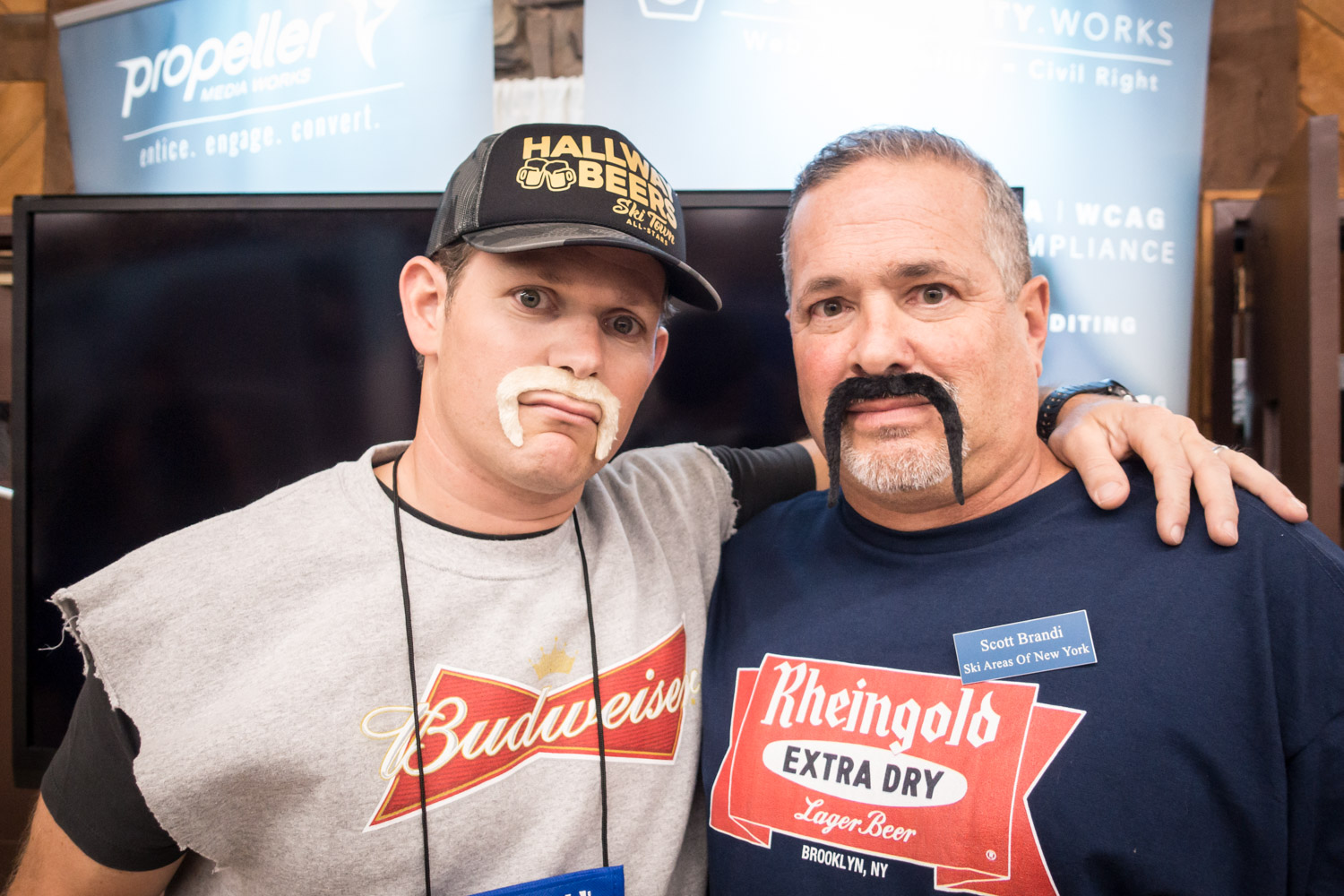 View the whole album of photos on Facebook.
Staff education received a financial boost at the final dinner gala, as Linda Irving and Lori Phillips of PSAA presented NSAA president Kelly Pawlak with a $10,000 donation in support of the Mountain Foundation. The foundation's goal is to provide scholarships to resort employees who would otherwise be unable to attend educational events such as the ISKINY/PSAA Expo.
The Expo also honored one of the Northeast's resort leaders, Ted Blazer, as Windham Mountain GM Chip Seamans and Holiday Valley GM Dennis Eshbaugh presented Blazer with the 2019 SANY Hall of Fame Award. Though he recently became the vice president of urban development of Doppelmayr USA, Blazer had a 20-year tenure as president and CEO of the New York State Olympic Regional Development Authority prior to taking his current position. He also served on the Ski Areas of New York board.
The 2020 ISKINY/PSAA Expo will be held Sept. 21-23, 2020, at Camelback Resort, Pa.