SAM Magazine—Park City, Utah, Oct. 1, 2019—Several Powdr Corp resorts will incorporate Woodward Mountain Parks starting this winter. Woodward Mountain Parks include different elements that, combined, "reimagine the way snowsports enthusiasts [of all ability levels] experience on-mountain adventure," according to the company.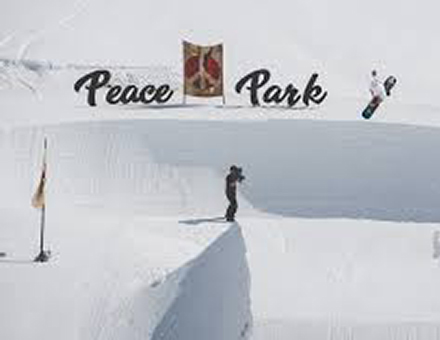 Woodward Mountain Parks' learning, experiential, and performance venues allow guests to experience fun and intuitive on-mountain skiing and riding. The features and terrain designs provide innovative ways to teach, learn, coach, and progress.
"Woodward Mountain Parks are all about creating more fun on the mountain for everyone," said Wade Martin, Powdr co-president. "Woodward is a leader in designing innovative environments that make it naturally fun to learn, and we are excited to bring that expertise to POWDR's mountain resorts."
The Mountain Parks have three main elements: Woodward Start Parks and Progression Parks, Woodward Peace Park, and Red's Backyard.
Woodward Start Parks and Progression Parks are base area learning zones with gradual slopes and friendly features that introduce a fresh and new sequential learning process. Guests progress to gradually greater slopes and larger features as they learn and grow.
Woodward Peace Parks, which debuted last winter at Killington, Vt., and Boreal, Calif., expand this winter to Woodward Park City, Utah; Mt. Bachelor, Ore.; and Copper Mountain, Colo. Produced in partnership with pro snowboarder Danny Davis, Woodward Peace Park is a unique, ever-evolving terrain park designed to maximize creativity, organic flow, and progression, with a focus on fun.
Red's Backyard, inspired by U.S. Olympic gold medalist Red Gerard's own DIY backyard terrain park, showcases a range of rail garden jib features that cater to all ability levels. Backyard guests can practice and progress on their own terms and at their own pace. Guests can find Red's Backyard at Copper Mountain, Killington, and Woodward Park City this season.
Woodward Mountain Parks will be open every day, conditions permitting, throughout the winter season. Access is included with a lift ticket or season pass.