SAM Magazine—Brooklyn, N.Y., Oct. 16, 2019—The Share Winter Foundation has created new partnerships with Snowsports Industries America (SIA), the National Ski Areas Association (NSAA), the Professional Ski Instructors of America and the American Association of Snowboard Instructors (PSIA-AASI), and the National Ski Patrol (NSP) as part of its efforts to improve the lives of youth through involvement in winter sports.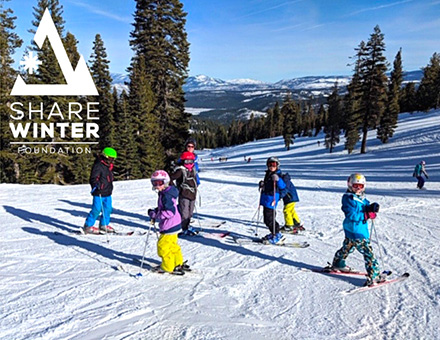 SIA and NSAA have each donated $40,000 to Share Winter's grant program. PSIA-AASI and NSP are working with Share Winter to implement Junior Instructor and Young Adult Patroller programs, giving Share Winter youth opportunities to expand their skills beyond learn-to programs.

"This partnership demonstrates the industry's commitment to growing winter sports and offering opportunities to the next generation of skiers and riders," said Constance Beverley, Share Winter CEO. "As we work to grow a more diverse and inclusive snow sports community, we're honored to add these outstanding partners to our efforts."

As a grantmaking organization, Share Winter provides financial and other resources to ski (Nordic and alpine) and snowboard programs serving youth traditionally denied access to snowsports. Last year, Share Winter funded the participation of 38,000 youth in such programs, providing close to $1 million in grants to school programs, non-profit ski areas, and non-profit organizations.
stay tuned for more from share winter on an Episode of PODSAM

This year, Share Winter anticipates reaching an additional 2,500–3,000 youth. With industry support, Share Winter hopes to fund 100,000 youth each winter by 2028.

"When it comes to growing the sport, data show that youth that learn to ski and ride have a higher rate of making it a lifetime sport," said NSAA president and CEO Kelly Pawlak. "Supporting Share Winter allows us to help with those efforts by allocating money to proven organizations."

"Ensuring the growth of new participants into winter sports is critical to our industry's future success," said Nick Sargent, SIA president. "SIA is excited to partner with Share Winter to not only get more kids on snow, but also to provide the industry with new opportunities to support Share Winter programs that will directly help build to 100,000 new youth by 2028."