SAM Magazine—Durango, Colo., Nov. 5, 2019—Mountain Capital Partners (MCP) has entered into an agreement to acquire Brian Head Resort in southern Utah. The resort will remain under the current management and control until the acquisition closes.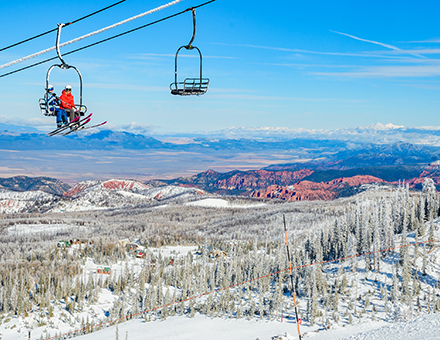 Brian Head will be the eighth resort in MCP's portfolio of properties, which includes Nordic Valley Ski Resort, Utah; Sipapu Ski & Summer Resort and Pajarito Mountain, N.M.; Hesperus Ski Area and Purgatory Resort, Colo.; Arizona Snowbowl; and Spider Mountain Bike Park, Texas.
"Brian Head's family friendly vibe and proximity to southern Utah's famous red cliffs and national parks greatly enhances our portfolio and supports our mission to make skiing and riding more accessible and affordable," said James Coleman, MCP managing partner.
"Passing the torch to MCP was the logical decision to ensure the future viability and growth of the resort and town of Brian Head," said John Grissinger, president and majority owner of Brian Head Resort. "They are passionate about the ski industry, share our core values that employees and guests are family and not just numbers, and have improved the skier experience at all of their resorts."
MCP Power Pass holders will have unrestricted access to Brian Head for the 2019-20 season. The resort is about three hours from Las Vegas, Nev., and three-and-a-half hours from Salt Lake City, Utah. It neighbors three national parks: Zion, Cedar Breaks, and Bryce Canyon.
Since purchasing Brian Head in 2012, Grissinger has invested nearly $16.5 million in capital improvements at the ski area. In 2014, the resort completed millions of dollars in facility upgrades, including installing its first high speed quad. This year, Brian Head invested in a second high-speed detachable. The two lifts have expanded capacity on both of the resort's two main mountains.
"I firmly believe Brian Head Resort's best days are ahead of it," said Grissinger. "Exciting things to come!"