SAM Magazine—Natick, Mass., Nov. 7, 2019—Out of the dozens of talented mountain resort industry up-and-comers who were nominated this fall to participate in the third installment of the SAM Summit Series, 10 have been chosen and are already off and running. The 2019-20 mentees hail from resorts of all sizes located all over the country, and represent a variety of different departments and roles.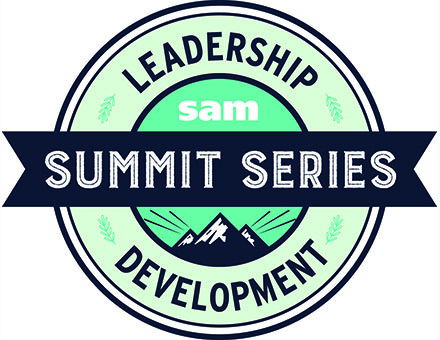 Meet the 2019-20 Summit Series mentees. For their full bios, visit our Summit Series Mentee page:
Mark Adamcyzk, Director of Outdoor Adventure, Winter Park Resort, Colo.
Mata Agre, Director of Programming & Hill Operations, Mount Ski Gull, Minn.
Joey Carey, Youth Sports Manager, Killington Mountain Resort, Vt.
Megan Collins, Communications and Event Specialist, Snowbasin Resort, Utah
Nick Delich, Snowmaking Director, Blue Mountain Resort, Pa.
Alex Drew, Group Coordination Manager, Sunday River Resort, Maine
Nicole Gebhardt, Snowsports Administration Manager, Taos Ski Valley, N.M.
Evan Kovach, Director of Sales & Marketing, Mountain Creek Resort, N.J.
Stephen Remillard, Senior National Sales Manager, Mammoth Mountain Ski Area, Calif.
Tom Royther, Marketing Manager, Ober Gatlinburg, Tenn.

The Summit Series is a season-long mentor/mentee program aimed at developing future leaders in the mountain resort industry. It creates a public dialogue between respected industry leaders and up-and-coming resort staffers through a series of six professionally facilitated group calls on topics directly related to leadership skills and the management of a snowsports industry business. These important conversations will be shared in the pages of SAM Magazine, online at saminfo.com, and on SAM's podcast, PodSAM.
Facilitator Paul Thallner, founder of organizational development and executive coaching firm High Peaks Group, guides the mentor/mentee calls. Following the calls, mentees participate in an assignment relevant to the call topic. The assignments are provided by Dr. Natalie Ooi of Colorado State University's Graduate Certificate in Ski Area Management Program. Each mentee will also be paired with one of the mentors and participate in one-on-one calls during the season to discuss career goals.
The group experienced its first call on Monday, Nov. 4, which covered the topic of "Guest Experience" with three of the mentors: David Perry, Executive Vice President, Alterra Mountain Co.; Carolyn Stimpson, Chief Operating Officer, Wachusett Mountain, Mass.; and Brad Wilson, General Manager, Bogus Basin, Idaho.
The next call will be on "Building Effective Teams" with mentors Greg Goddard, GM, Gunstock Mountain, N.H.; Chris MacInnes, President, Crystal Mountain, Mich.; and Stimpson.
The Summit Series aims to fuel a movement that fosters relationships between the current leadership of the industry and those who would succeed them. Supporting this effort to develop new leaders is the Summit Series sponsor, MountainGuard.