SAM is providing frequent updates, guidance, and ways to connect about the effects of the coronavirus pandemic. Visit our Coronavirus Update page for more resources and special reports. For email updates, sign up to receive Headline News, and, if possible, help support the voice of the mountain industry, SAM Magazine, with a subscription or gift subscription for someone in need. Together, #WeGotThis.
SAM Magazine—Briarcliff Manor, N.Y., April 22, 2020—Masterfit has used its sourcing connections to secure an ongoing supply of Type II surgical-style and KN95 respirator protective face masks, which are available for purchase on its website.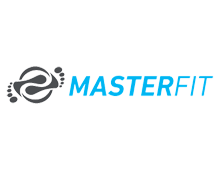 After a two-week shutdown, the company has resumed operations, but pivoted to selling protective face masks using its logistics, sales, marketing, and fulfillment skills.
"We are helping where we can do the most good and are primarily supplying healthcare facilities, first responder departments, governmental agencies, airlines, supermarkets and other essential public interfacing organizations who are having difficulty obtaining necessary face masks during the current pandemic crisis," said CEO Steve Cohen. "It has been rewarding for us to help these organizations keep their employees, patients, citizens, and customers safe."
The company is also making limited quantities of the face masks available to Masterfit dealers, industry partners, and friends at discounted prices.
Is your company leveraging facilities and contacts, producing new products, or utilizing existing products in creative ways to combat the spread of COVID-19? Send information to news@saminfo.com.