SAM Magazine—Broomfield, Colo., April 27, 2020—Vail Resorts (VR) is granting its 2019-20 season pass holders credits of at least 20 percent, and up to 80 percent if they weren't able to use their passes at all. It is also offering free "Epic Coverage" for the 2020-21 season, which will provide cash refunds to passholders for certain resort closures, including for events like COVID-19, as well as refunds for job loss, illness, and other eligible personal events. Vail is also extending spring sales deadlines until Labor Day, giving people more time to buy at the best price.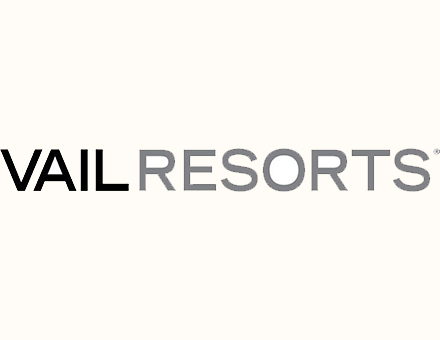 To provide additional peace of mind, VR said it may reassess that deadline again as it gets closer, if uncertainty about the season continues.
"Our passholders are our most loyal guests, and we have spent weeks reading their emails and comments on social media to fully understand their concerns so we could respond thoughtfully and carefully," said Kirsten Lynch, Vail Resorts chief marketing officer. "What became clear is that to address last season, a one-size-fits-all approach would not work. That is why we are providing our season pass holders credits based on the number of days they were able to use their pass.
"Additionally, while we are confident we will have a great upcoming ski and ride season, we understand some people may be nervous about committing to a pass now in this current uncertainty. With that in mind, we are redefining pass protection with our new 'Epic Coverage,' free for all passholders, and extending our spring deadlines to Labor Day to give them the time they need. We truly hope this plan honors our passholders' loyalty and provides them peace of mind for the future."
The minimum credit of 20 percent is based on the resort closures in mid-March impacting about 20 percent of the core season. Higher credits apply for season pass holders who used their pass less than five days, and a maximum credit of 80 percent for those who didn't use their passes at all.
For guests with remaining days on their 2019-20 Epic Day Pass, Edge Card or one of Vail's other multi-pack pass products, the company is providing a credit for each unused day, up to 80 percent of the price paid, toward a pass of equal or greater value for next season. The credit is valid through Labor Day, Sept. 7. Vail plans to email each passholder individually to describe specific credit details. In the meantime, passholders can access credit tables online to determine their credit.
Those who have already renewed their passes will receive a credit.
Epic Coverage is free for all passholders and provides for a refund for passholder who incur an eligible injury, job loss, or experience other personal events that prevent them from using your pass. Epic Coverage also provides a refund for certain resort closures, including for events like COVID-19, for any portion of the season that is lost.