SAM Magazine—Winter Park, Colo., July 22, 2020—For the first time since the COVID-19 pandemic began shutting down mountain destinations, lodging properties at Western mountain destinations are seeing an appreciable uptick in bookings and occupancy for the summer months—although they remain at levels well below previous years, according to the DestiMetrics monthly Market Briefing released by Inntopia.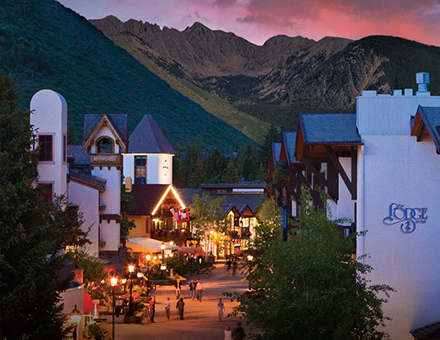 The findings are based on 290 participating property management companies in 18 destinations across Colorado, Utah, California, Nevada, Wyoming, and Idaho.
Short-term bookings—those made during the month of June for arrivals in June—were up 74.2 percent, while July arrivals based on June bookings were up 35.8 percent in a year-over-year comparison.
Despite the spike in short-term bookings, overall occupancy for the month of June was down 57.2 percent compared to June 2019. The average daily rate (ADR) for the month was down 10.6 percent, resulting in a 62 percent decrease in revenue for the month.
Tom Foley, Inntopia senior vice president for business operations and analytics, credited the reduced rates in June and pent-up demand for the strong rebound in short-term activity.
In contrast, bookings in June for arrivals in August through November remained dramatically behind last year at this same time. Reservations on the books for September through November actually declined during June, as cancellations for those months outnumbered bookings.
Occupancy and reservations for the full summer season, May through October, are down 55.3 percent. The ADR for the period is up a solid 6.2 percent currently, but that increase is unlikely to hold up, Foley warned.
"With consumers hesitating to book longer than 40 days in advance," he noted, the posted rates for August through October "haven't really been tested yet, and we expect they will come down in response to market forces."
He concluded, "Although we are seeing glimmers of hope in occupancy and rates as overnight visitors begin venturing back to their favorite mountain destinations, it is unlikely that either will ... substantially offset significant revenue losses this summer."