SAM Magazine—Lakewood, Colo., Sept. 9, 2020—During a Sept. 8 webinar, the National Ski Areas Association (NSAA) presented a series of sign templates that convey messages about physical distancing, face covering requirements, hand sanitization, and other COVID safety measures.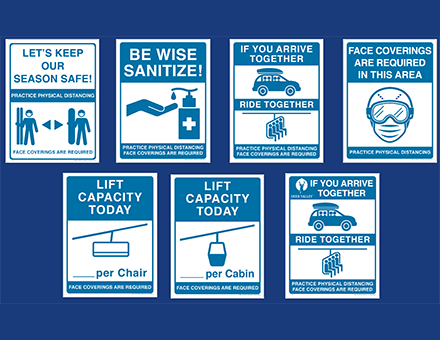 The templates are available for ski areas to use for on-site signage, with artwork that aligns with the association's "Ski Well, Be Well" campaign for safe winter operations.
NSAA said the purpose of the signage is to:
educate guests about the expectations the industry has for their behavior while at the ski area;
remind guests of their responsibility;
create a measure of consistency in the industry's messaging and imagery to reduce confusion for guests; and
provide tools for ski areas that need or want them.
Members can login in at nsaa.org to access signage.