SAM Magazine—Denver, Sept. 9, 2020—The Pennsylvania Ski Areas Association (PSAA) membership is suspending its popular 4th & 5th Grade Snow Pass, while Colorado Ski Country USA (CSCUSA) begun selling its various pass products for the 2020-21 winter season—with new restrictions.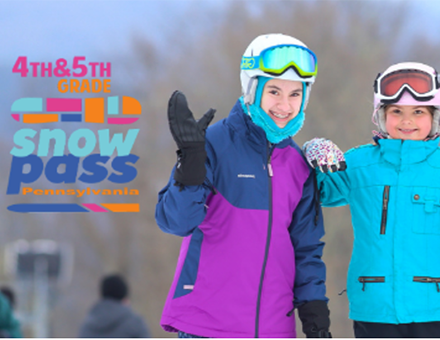 In its statement, PSAA said: "Due to our current inability to guarantee complete fulfillment of the offerings traditionally promised with our popular 4th & 5th Grade Snow Pass, PSAA Member Areas have made the difficult decision to suspend the offering of this product for this upcoming season.
"Winter sports resorts in Pennsylvania are currently exploring all of the safe and exciting ways we will be able to welcome guests to our resorts this upcoming winter season. We are diligently working with the National Ski Areas Association and state and local officials to ensure our winter sports playgrounds are open and ready to accommodate anxious skiers and snowboarders."
CSCUSA, on the other hand, is moving forward with its 5th and 6th Grade Passport Program. Gems Card, and Gold Pass for the 2020-21 season. The Passports will direct skiers and riders to non-peak periods so that physical distancing can be maintained. To that end, the Passports offer access on midweek, non-holiday days only. The programs will offer three days at each of CSCUSA's 21 member areas for 5th graders ($40) and four days at each area for 6th graders ($99).
Registration for the Passports will be open through Jan. 31, 2021. Passport holders can get free equipment rentals through Christy Sports.
CSCUSA is also continuing with its Gems Card and Gold Pass products.
"CSCUSA ski areas across the state are looking forward to welcoming skiers and riders to the slopes this winter," the association said. "While skiing and riding may be different at times during the 2020-21 winter, being outside, naturally physically distanced on the slopes … will be a welcome escape for guests of any age or experience. No matter the ability level or the number of times a guest plans to visit a ski area, Colorado Ski Country has a pass or ticket product for everyone."