SAM Magazine—Lakewood, Colo., Sept. 15, 2020—The Professional Ski Instructors of America and the American Association of Snowboard Instructors (PSIA-AASI) has released "Navigating the 2020-21 Snowsports Season," a COVID-era guide for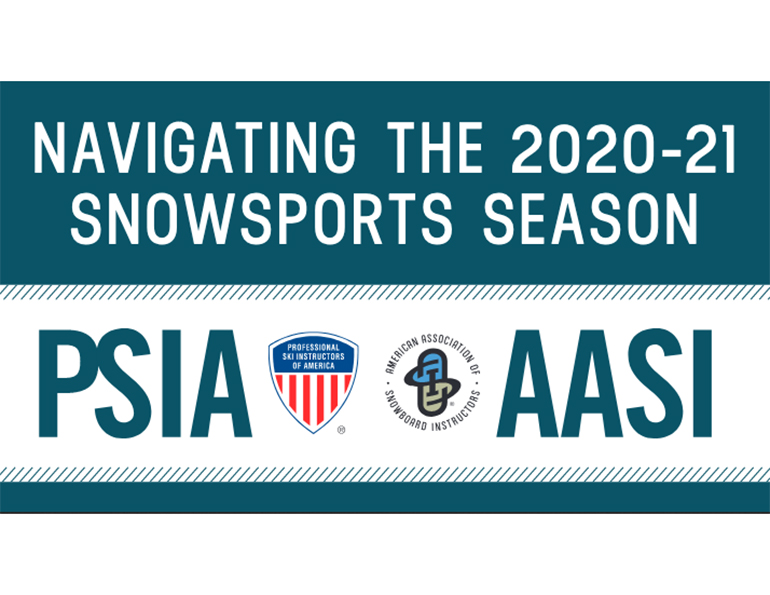 snowsports schools and instructors.
The guide positions adaptability as the key focus for lesson providers working to ever-changing COVID regulations. It also makes recommendations to snowsports schools on product considerations and instructor training. For individual instructors, the guide offers advice on ways to establish trust and communicate with guests, and strategies to minimize risk in the lesson environment.
To help facilitate a mindful approach to lessons this winter, the guide links to a number of staff-training and consumer-facing digital resources. Regarding the guest-facing material, PSIA-AASI director of education Dave Schuiling noted, "resorts can use these resources to meet guests where people are learning now, at home."
"Safety, fun, and learning make up the core tenets of PSIA-AASI's vision to 'Create Lifelong Adventures Through Education.' Delivering on this critical foundation for successful lessons is more important than ever as we work together to maintain a low-risk learning environment for ourselves, our guests, and our colleagues—helping to ensure a healthy snowsports season for everyone this winter," said PSIA-AASI CEO Nicholas Herrin.
Check out "Navigating the 2020-21 Snowsports Season."