SAM Magazine—Lebanon, N.H., Sept. 15, 2020—A partnership between Halley O'Brien Productions and SnoCountry, Inc. will bring "The Snow Report-TV presented by SnoCountry," a new branch of The Snow Report brand owned and operated by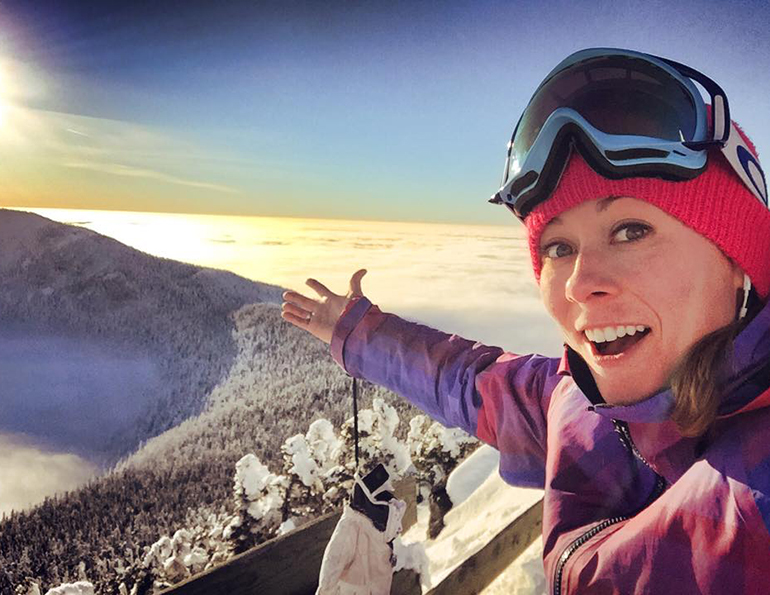 Halley O'Brien Productions, to nearly 40 major markets, including NBC4 New York and NBC Boston. The sponsored series will run for 12 weeks beginning in December.
The Emmy-award winning web show, "The Snow Report with Halley O'Brien," is continuing its longstanding partnership with SKI Magazine. The SnoCountry-O'Brien partnership will expand The Snow Report brand into broadcast TV.
TSR-TV presented by SnoCountry will broadcast on-location ski conditions and resort events, bringing positive winter stories to millions of viewers.
"SnoCountry is known and respected industry-wide for its commitment to finding and telling positive winter stories on traditional and non-endemic media platforms, such as radio and television. They're also doing a lot of the reporting behind the scenes. Ask Alexa what the ski conditions are–that's SnoCountry providing the content to Amazon," said O'Brien, host and producer of The Snow Report - TV and its online spots.
"As an industry, we're constantly looking for positive ski-related stories to reach more than our core guest and help grow awareness for, and participation in, snow sports. That's exactly what TSR-TV accomplishes," O'Brien said. "Through our strategic distribution partnerships, TSR-TV can potentially reach 17 million homes and 50 million people every time it airs. It's very exciting."
"Skiers and snowboarders throughout the country have enjoyed The Snow Report online, and we are excited to bring the show to television this winter," said SnoCountry president Michael Colbourn. "Her knack for storytelling truly captures the mountain resort lifestyle with her fun, entertaining style."