SAM Magazine—East Rutherford, N.J., Oct. 14, 2020—To help resorts plan for the upcoming winter, SAM and SNOW Operating have partnered to produce the Capacity Management Video Series. The four-part video series will share insights on how resorts can manage capacity while providing a safe guest experience in a COVID-19 world.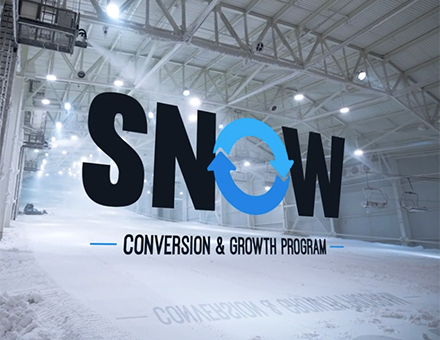 Using real data collected at Big SNOW American Dream indoor ski dome, SNOW Operating will illustrate how to use basic Lean Six Sigma concepts in helping to plan physical spaces and guest experiences. Lean Six Sigma is a method of analyzing processes in order to maximize efficiency and improve the overall guest experience.
The first video explores strategies around the concept of session-time bookings for skiing and riding this winter. Subsequent videos in the series will look at calculating true capacities in times of COVID, managing rental-shop flow, planning for lifts, and ways to improve the lesson experience while maintaining social distancing.
View the videos here: https://www.saminfo.com/mountain-departments/covid-19/capacity-management-video-series.