SAM Magazine—Portland, Ore., Oct. 19, 2020—The Indy Pass has added Jay Peak in Vermont to its alliance of independent ski areas, bringing alliance membership to a total of 57 resorts. Jay Peak will offer two days of skiing and riding to Indy Pass holders, with no blackout dates for the 2020-21 season.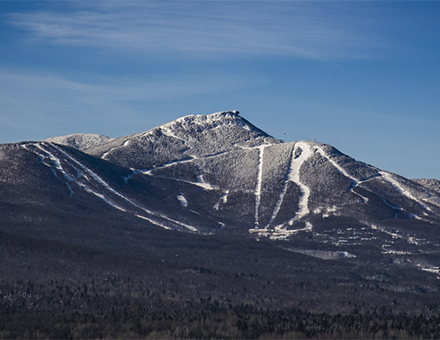 "We're happy to be joining this collection of independent resorts who have created an important product in this day where season pass options seem to have an unremarkable sameness about them. None of the Independent Pass resorts treat the sports of skiing and snowboarding like commodities; that's important to us. We're looking forward to a long, safe season and to welcoming Indy Pass Holders to what we think is the most special corner in New England," said Steve Wright, GM at Jay Peak.
The addition of Jay Peak significantly enhances the options for Indy Pass holders in the northeast, due to its substantial lift systems, ski and ride acreage, and annual snowfall of 359 inches.
"It's fantastic to see another major northern New England icon like Jay Peak involved in the Indy Pass! Yet another big, family friendly ski area with great snow and truly challenging terrain. Things are gonna be exciting up here in the 603 and the 802!" said John Devivo, GM at Cannon Mountain, N.H..