SAM Magazine—Taylors Falls, Minn., Oct. 26, 2020—Early snowfall and consistent snowmaking conditions allowed two North American resorts, Wild Mountain, Minn., and Mt. Norquay, Alberta, to open for the season.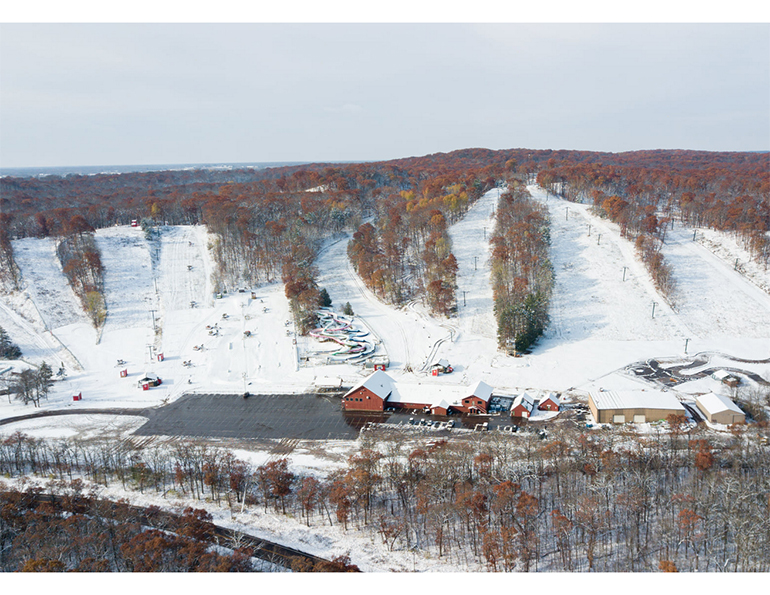 Wild Mountain, Minn. Photo: Wild Mountain Facebook page, Oct. 21.
Wild Mountain opened Oct. 19, operating 1-7 p.m. midweek, 11 a.m.–7 p.m. on the weekend, making it the first area in North America to open for the season. It's operating the Front Stage Terrain park and rope tow and plans to add terrain and lifts as snowmaking conditions permit; current base is 6-12 inches. "Please keep in mind that these are early season conditions which may include bare spots, natural and man-made obstacles and thin snow coverage," the resort's snow report notes.
In these COVID times, the resort is offering very limited services. There is no food and beverage available, nor lessons or equipment rentals. Indoor bathrooms are open, and masks are required to enter the building. Season's passes may be picked up indoors, day tickets ($25) can be purchased at the outside ticket windows. "Bags should remain in vehicles or be placed in a locker or free cubbie," the website adds.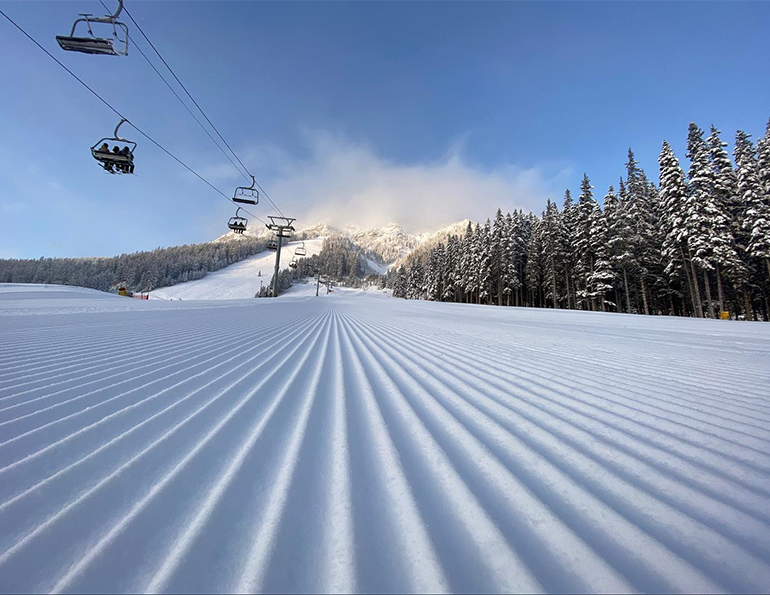 Mt. Norquay, Alberta. Photo: Mt. Norquay Banff Facebook page, Oct. 25.Mt. Norquay began daily operations Oct. 24, the earliest opening in the resort's 95-year history. "The snow came early, and so we got ready early!" said general manager Andre Quenneville.
Mt. Norquay's last day of summer operations was Sunday, Oct. 11. Several snow storms have rolled through since then. The mountain is reporting a season total of 60 cm (about 24 in.) of snow with a 52 cm (20 in.) base depth at the summit. It has five trails open served by two lifts.
Mt. Norquay is taking a variety of COVID-related precautions and is promoting a simpler, no-frills ski experience. All guests must purchase lift tickets in advance online to assist in contact tracing, but the resort doesn't anticipate it will need to limit on-hill capacity. Face coverings are required indoors and on chairlifts, among other now-standard requirements such as physical distancing and limited indoor capacity.
Quenneville said it won't be the season for après in large groups or spending a lot of time in the lodge, and "we're expecting tailgate lunches and packed snacks in backpacks as an alternative to a lodge refuel. We think our guests will just enjoy putting on the ski boots and getting to the runs—after all, it's really what it's all about."