SAM Magazine—Woodstock, Vt., Jan. 13, 2021—As part of a research initiative and in partnership with Snow Sports Insights, the Cross Country Ski Areas Association (CCSAA) published the results of the most recent consumer survey conducted during the first two weeks of December. CCSAA also included results of a retailer survey conducted around the same time.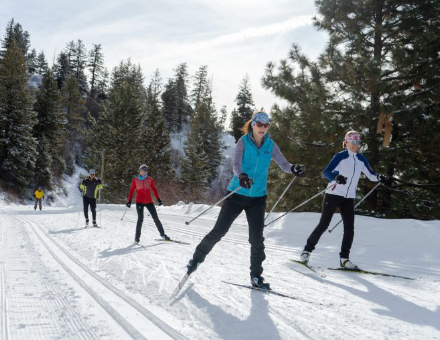 Photo courtesy of CCSAA
The results of these surveys indicate Covid-19 will play a unique role in snowsports participation this winter. It suggests many new participants will be motivated to try activities that offer more safety in a pandemic, including cross-country skiing and snowshoeing.
It also found that participants are most interested in local activities that allow them to control their risk but continue to get on snow. Casual downhill skiers are considering cross-country skiing and snowshoeing locally this season in addition to, or as a replacement for, downhill skiing.
Retailers reported robust sales in cross-country ski hardgoods, among other items that have sold well.
Read the full report here. https://ccsaa.org/2021/01/consumer-and-retail-survey-report-for-december-2020/