Page 8 of 8
PATS PEAK SKI AREA, N.H.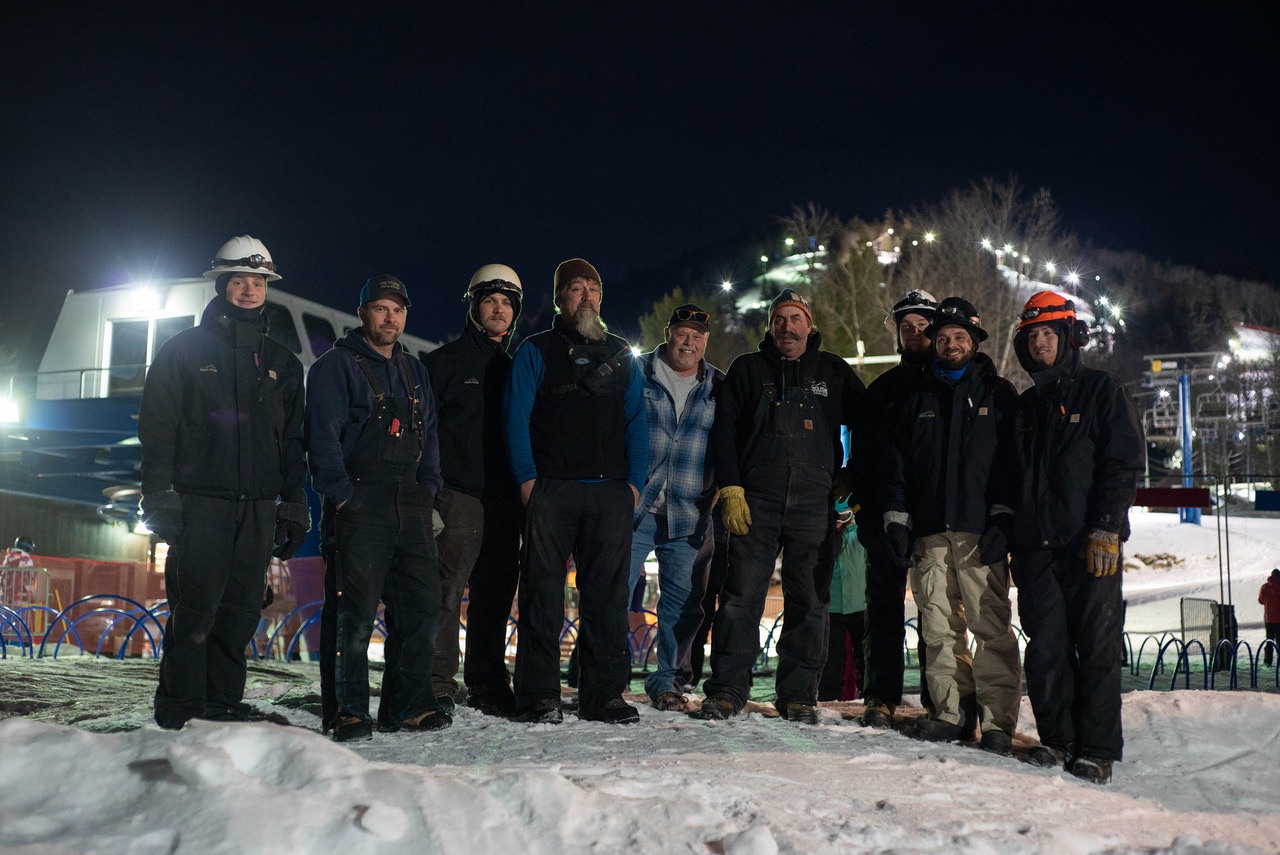 We are the snowmaking crew at Pats Peak. We have 11-16 snowmakers on our team. The perfect forecast for making snow is "sticks at 36." We have a combined 100+ years of snowmaking experience. If you opened the break room fridge, you would see one sandwich, one coke, one spicy noodle and a bunch of science experiments. The motto of our snowmaking team is, (day) "It will come into it" and (night) "Lights out, spray and pray." If snowmaking was a professional sport, our team name would be "Kanchō." The percentage of people on our crew who ski or ride is 87%. If we threw a snowmaker's party, beer would be on the dinner menu. The 5 key items we always bring on a gun run are: walkie-talkie, hard hat, headlamp, golden shovel, coffee pot pocket dog (think hot dog made in a coffee pot that you keep in your pocket). Our crew keeps coming back year after year to make snow because we would feel bad leaving Johnny.




*Voting rules allow each person to vote once a day during the voting period.