This week's briefing from the Insights Collective addresses both short- and long-term issues confronting resort businesses during the pandemic.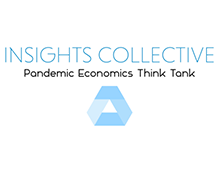 In the short term: As coronavirus cases and test positivity rates rise across the U.S., states and organizations are ramping up efforts to bend the curve (again). At the same time, those efforts continue to dampen destination tourism in some states, such as Hawaii and Nevada. Faced with this quandary, destination marketing is focusing less on inspirational messaging and more on safety and responsibility.
In the long term: The destination conference business faces a major challenge as digital/virtual meetings have proven not just expedient, but advantageous in several ways.
Click here for the full report.