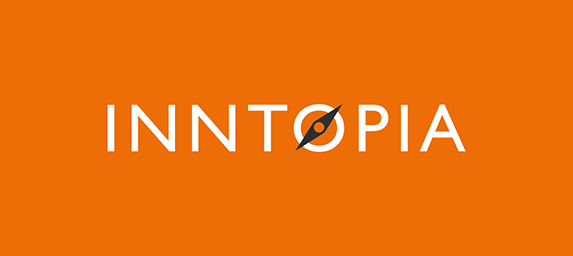 I'm writing this on a Tuesday in mid-October. Right now only a small handful of people know that Ryan Solutions will soon be part of Inntopia.
Now, today, two weeks later, everyone knows.
Between yesterday's announcement and the time you're reading this the "how will people perceive this" part of my brain has gone from endless guessing to a non-stop analysis of what you all think. I hope it's been positive.
It should be.
But today, before the news breaks, before that wave of emotion and conversation swells, I want to share my thoughts on what this move means to me, my employer, this site, and our industry.
I'll start with the side I know best, me.
My life, in no uncertain terms, is good. I have a generous income, plenty of time with my wife and family, healthy kids, and a comfortable home. I have all these things because of Ryan Solutions. Because they took a chance on me and supported me over the last five years.
And Ryan Solutions exists because of entrepreneurs like Corey who sacrificed a lot to grow a business I could be part of.
In that sense, even if I thought this move was absolutely terrible, who am I to be anything but totally supportive when the people that got me to this awesome point in the first place decide to make a change?
Sometimes as employees we forget the rough road our employers have traveled to provide us smooth sailing. I don't take that lightly.
But luckily, I think this move is great for the company.
It's hard being a small fish in a big tech company pond. Ryan Solutions is hands down the best CRM for ski resorts, but we were bootstrapped. Which means that while competitors were burning through millions of dollars in investor money to build their products, we were scrapping and hustling to build ours with the resources we had.
Even with the odds stacked against us, we were coming out on top.
Speaking of which, there is one thing that I am slightly conflicted about. And that's the friendships and relationships I have with many of you that were perfect in the context of Ryan Solutions, but might be slightly more complicated with Inntopia in the picture. There aren't many of these, and you know who you are, but please know that whatever you've told me in trust is still between us. Let's keep talking, just maybe not about the same things.
Which brings me to SlopeFillers.
When I first sat down with Trevor Crist after the news broke and we hammered out a few details on what it would mean to me and my day job, I of course asked for his thoughts on SlopeFillers.
Before I tell you his response, I should remind you of the riduclously awesome support I've had from Ryan Solutions over the years. No banner ads, no sales, just keep doing what I'm doing because ideas and insight help everyone.
Trevor said the same. Don't change a thing.
But with a few things off my plate and more breathing room between the ears, I'm a going to change a thing. A few things, actually. I'm going to start writing much more regularly about golf and adventure parks and waterparks and mountain biking and lodging and all those things ski resorts are trying to sell but I only mention in passing.
There are 1,300 posts in this pages about skiing. Time to diversify a bit.
And I might even give these guys some more love because, well, after 5 years of support, they deserve it. Not in content or ads or in-your-face promotions, but maybe something more in the footer so it's a bit more clear than it has been in the past who deserves kudos for keeping this site going.
I'm not quite sure what that will look like, but I feel it's important.
Which brings me to my last point, this industry.
I love this industry. There are of course ups and downs when I feel like old habits will never die, but I'm extremely optimistic about its future. And I'm even more so with this new combination of Inntopia and Ryan Solutions. Because they love this industry too and even as other verticals take notice and sign on to their services, ski is home. It's where they/we put a ton of effort. And this helps them better serve the resorts that took a chance on them in the early days to help get these company to where they are.
Just like Ryan Solutions took a chance on me.
Funny how that comes around.
So, yeah, I'm excited, optimistic, and glad you all know what we've had to keep hush hush for a little while now.
It means some new roles and opportunities and challenges and learning curves for me, some good things for SlopeFillers, even better things for those of who you know and rely on Inntopia and/or Ryan Solutions, and, as such, great news for the industry as a whole.
Thanks for being along for the ride.
Gregg