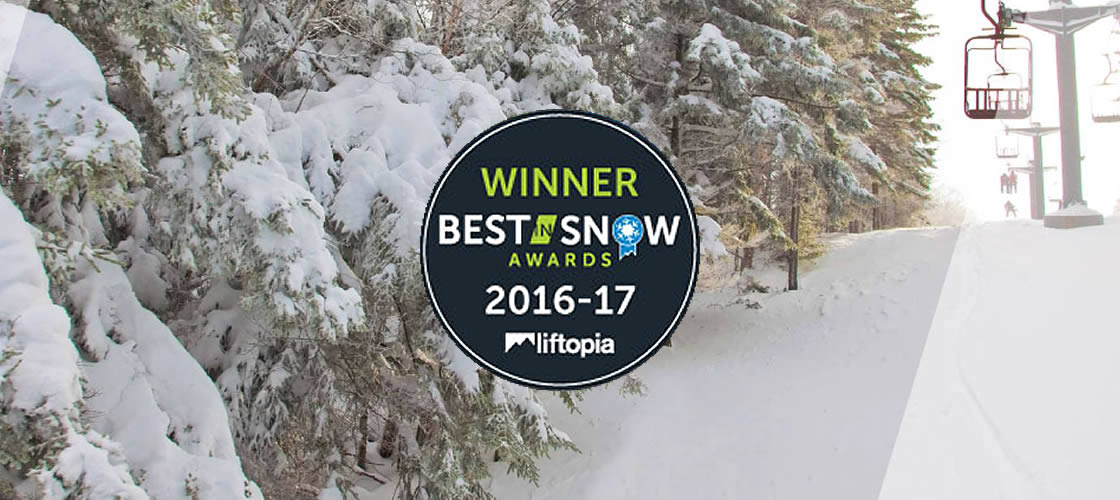 Resort rankings have long been a tricky corner of the resort marketing world.
No rankings list can be released without the industry pointing at blatant, obvious flaws in the system. But being able to say you're the best (or one of the best) resort in the nation is huge. So, as much as we want to brush them off, we can't.
Today, however, the resort rankings world is getting a dose of innovation, competition, and, best of all, reality. Because today Liftopia is launching the "Best in Snow" awards.
A New Model
Here's the 411 from the horse's mouth:
"The first and only list that ranks the best ski areas in North America based on feedback from thousands of skiers and snowboarders, combined with Liftopia's proprietary dataset which levels the playing field between big and small resorts in order to uncover the true top ski areas across North America based on what matters most to consumers."
A level playing field? Data? Actual skier reviews?
What is this witchcraft?
Let's dig into this because it's an initiative that is full of promise.
And it is for three simple reasons.
1) Little Bias
The first aspect of these lists is that there is very little bias.
When I first talked to Rob Webb about this a few weeks ago, one of the things he was most excited about was that they still didn't know which resort was going to win. They planned the most accurate methodology they could and then pushed play.
The results weren't tweaked or massaged. That is awesome.
2) Data-Driven
But within that concept is the fact that these rankings aren't chosen by panels or committees, they're chosen by data.
It's akin to a marketing award that's based on actual results rather than how much someone like me liked or disliked the style and voice and visuals and approach.
In both cases, what you get on the other side are honest to goodness winners. Superlatives that actually mean something.
3) Not Tried For
But the most important part, in my book, is that none of the resorts on this list tried to be on this list.
Once there's a finish line, anything can become a race. Anyone can run faster.
But when you look at resorts without the context of competition, you start to get something much more accurate, meaningful, and real.
The Best Awards Ever?
For skiers? Absolutely. I couldn't believe how often I found myself nodding in agreement to virtually all of the lists.
For resorts? Not yet, simply because the brand attached to these awards just hasn't had time to build.
Is this approach perfect? Of course not. Liftopia holdouts likely have fewer reviews than a more actively listed resort, which could give the algorithm fewer signals to play with. But this is the first round (of many, I hope) and not only are these the most accurate lists our industry has likely every seen, they're only going to get better.
I'd love to see marketers rally around the Best in Snow effort and see the intention rather than focus on imperfections.
After all, if there's value to being #1 on a flawed and/or biased list, imagine the benefits of being #1 on something like this once the brand has a chance to gain some momentum.