Welcome to the August 2018 SAM Spotlight. The SAM Spotlight is where we'll share a collection of information-rich articles about a certain subject, all picked from the SAM Digital Archives. To kick things off, we shine the spotlight on mountain biking. Enjoy and let us know the topics you'd like to see in the SAM Spotlight by emailing sarahw@saminfo.com.
SAM March 2018
For many cyclists, the lure of gravity-fed thrill takes a back seat to pedaling and exploration. As a result, a growing number of resorts also offer vast trail systems for cross-country mountain biking.
---
SAM May 2016
Mountain resorts offer the ideal environment for a downhill mountain bike park. Still, a successful park doesn't spring up overnight. There are several considerations and steps to consider first.

---
Triple EZ Mountain bike carriers for chair lifts
Deasonbuilt bike carriers have been proven to be reliable, safe, durable and economical since 2003.(advertisement)
---
SAM September 2015
In-house expertise and a passion for mountain biking helped Silver Mountain, Idaho, build a viable summer business.

---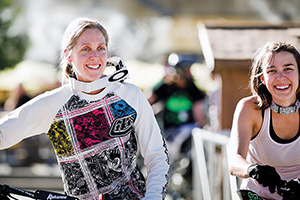 March 2013
Move over, boys. Women-only programs at downhill bike parks are taking off. Learn how resorts can cater to 50% of the population and grow there mountain bike park traffic immensely.

---
Rossignol, one of the most iconic brands in snow sports with over 110 years of history and innovation is proud to introduce all-new Rossignol Bikes. (advertisement)
---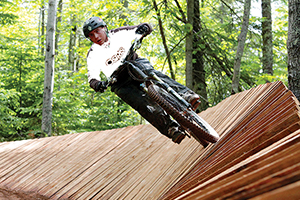 January 2012
Stevens Pass is making its mark on the downhill bike park scene after years of brainstorming and research.

---