The landscape of leadership in the mountain resort industry is poised for upheaval as the old guard retire and the new generation of leaders move up through the industry. To identify these future leaders and fuel a movement that fosters relationships between the old guard and the new, SAM has embarked on a pilot program called the SAM Summit Series.
The landscape of leadership in the mountain resort industry is poised for upheaval as the old guard retire and the new generation of leaders move up through the industry. To identify these future leaders and fuel a movement that fosters relationships between the old guard and the new, SAM has embarked on a pilot program called the SAM Summit Series.
SAM has invited ten young managers to participate in our inaugural year. The 2017-2018 class was nominated by the advisory team and the team at SAM due to their demonstrated strong leadership potential in their various roles within the industry. The mentees will participate in the program which consists of six monthly calls on topics including management skills, problem solving techniques, finance and revenue management, risk management, project management, and a leadership roundtable. The mentees are invited to engage in the calls and in a variety of related exercises designed to help them dive deeper into the call topics and expand their leadership knowledge.
Each call will be led by members of our advisory team who bring decades of industry experience to the program in departments ranging from mountain operations and marketing to accounting and resort management. This team brings a wealth of knowledge to the next generation of industry leaders. In partnership with our advisory team, each call will be facilitated by Paul Thallner, CEO of High Peaks Group, a U.S.-based firm that creates thriving and meaningful workplaces for all.
Paul and the advisory team work together to create meaningful discussions on each monthly call with the help of Colorado State University's online graduate Ski Area Management Program (SKAMP).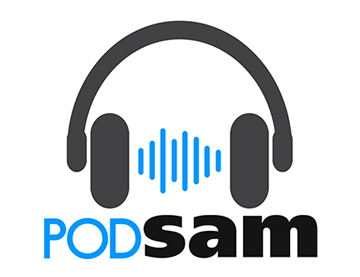 Follow along in the print magazine and on PodSAM. Subscribe to PodSAM where we are kicking things off with a six-episode podcast series based on the Summit Series.
PROGRAM SPONSOR

For over 55 years, MountainGuard has led the ski resort industry in providing customized insurance coverages, claims handling, and loss control services. Our ability to help each of our clients adapt to the ever-changing risks that they face, while always keeping an eye on the fundamentals, has established us as the benchmark in the industry. Whether you have 5,000 or 5,000,000 skier visits, your resort needs the expertise and experience that only MountainGuard can provide. MountainGuard is proud to partner with Ski Area Management Magazine (SAM) as the sponsor of the 2017-2018 Summit Series leadership program. MountainGuard is committed to the ski industry and supports the development of the future leaders of the industry.
program partners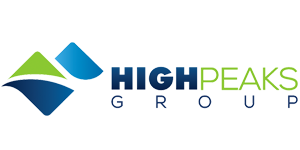 High Peaks Group

Paul Thallner is CEO of High Peaks Group, a US-based firm that creates thriving and meaningful workplaces for all and the facilitator of the Summit Series program. He received a master's degree with honors in Organizational Development from Case Western Reserve University. He is a Partner at Great Place to Work, the firm behind Fortune's 100 Best Places to Work list, where he works with C-level executives to create high-trust/high-performance workplace cultures. He has advised senior level executives at companies like Carhartt, NorthFace, Timberland, Sunglass Hut, Synchrony Financial, and the Philadelphia Police Department. He was an instructor at the Presidio Institute where he coaches mid-career executives from the government, business, and NGO sectors to solve tough societal problems. He also served as executive advisor at America's Promise Alliance as a Fuse Corps fellow. He's an avid cyclist who rides to raise money for the Leukemia & Lymphoma Society, and he often hikes in the Adirondack Mountains with his family.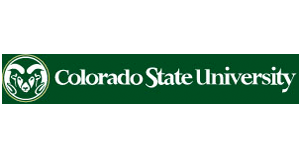 Colorado State University

Dr. Natalie Ooi is an Assistant Professor and Program Coordinator of the Ski Area Management Program at Colorado State University. An avid skier and hiker from Australia, Natalie did what many Australians do - came to the USA on a J-1 visa in search of powder. After a season as a rental technician at Steamboat Springs, she combined her background in business and sustainable tourism to complete her doctorate in mountain resort tourism development, and subsequently develop, the online Graduate Certificate in Ski Area Management at Colorado State University. Natalie and her team at CSU are providing resources and opportunities to dive deeper into the subject matter of each month's call.

THE ADVISORY TEAM
---
For the inagural SAM Summit Series, we are very fortunate to have six of the mountain resort industry's most respected and influential leaders serving as advisers to a group of 10 up-and-coming resort staffers. This group of accomplished individuals will leverage their knowledge and experience to collectively help guide, mentor, and advise the participants throughout the Summit Series.
Thank you to this esteemed group of advisers for taking the time to encourage and grow our industy's future leaders.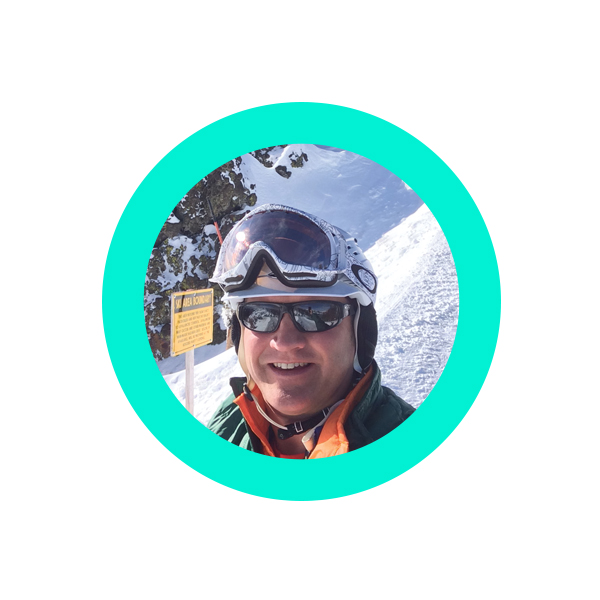 Kris Blomback, General Manager
Pats Peak, NH.
Kris Blomback started at Pats Peak, N.H., in 1991 as the operations manager before being named as the resort's general manager—a position he's held for the last 21 years. Prior to Pats Peak, he worked at Magic Mountain in Vermont as the snowmaking supervisor and base area operations manager. Raised on Long Island, Kris headed to the mountains at age 18 to pursue his passion for the ski industry. He has been in the ski business in one way or another—from leading group ski tours to running general operations—for the last 32 years. As a leader, Kris contributes to several boards and committees, including: the NSAA Small Ski Areas Committee, two terms on the NSAA Board of Directors, and former chairman of Ski New Hampshire. He recently spent 18 months serving as a representative of outdoor recreation interests on New Hampshire's Water Sustainability Commission, and was then appointed by the Governor to serve on the Air Resources Council. Kris has also been recognized as a strong leader in the mountain resort industry, having been named a 2006 SAMMY Award winner. Kris' wife Jennifer works for the Vermont Attorney Title Insurance Company, and they have a 20-year-old daughter, Halle.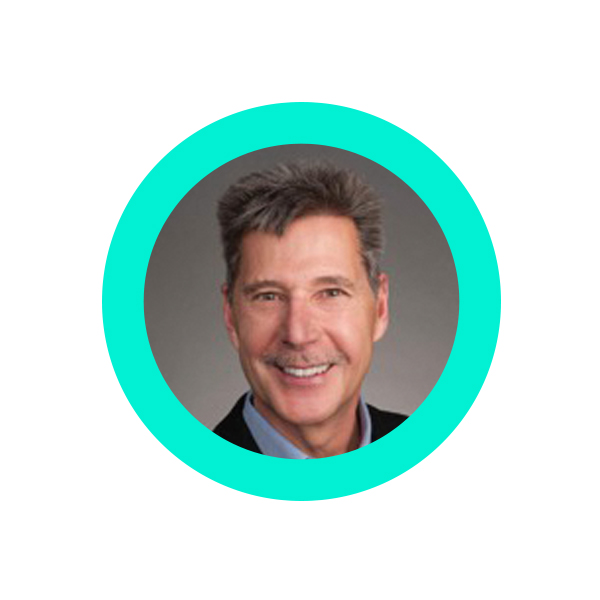 Blaise Carrig, Senior Advisor, Mountain Division
Vail Resorts
With more than 40 years of ski industry experience, Blaise Carrig has helped elevate the resorts and companies he's been a part of since his first job at Sugarbush, Vt., in 1976. At Sugarbush, he worked in a variety of positions, from ski patrol to president and eventually as the resort's managing director until 1997. He then moved out west to become president and managing director of The Canyons in Park City, Utah, leading the resort from 1997 to 2002. Blaise moved even further west in 2002 to Heavenly Mountain Resort, Calif., where he was senior vice president and COO for six years. After a brief stint as Vail Resorts' executive vice president in 2008, he was promoted to the role of president of Vail Resorts in September of that year. Blaise was responsible for overseeing all of the company's mountain resort operations, mountain resort capital projects, budgeting and strategic planning. In 2015, he transitioned into his current role as senior advisor for Vail Resorts' mountain division. Blaise recently served as chairman of the National Ski Areas Association, and is now past chair. In the past he has served as chairman of Vermont Ski Areas Association, Ski Utah, and the California Ski Areas Association.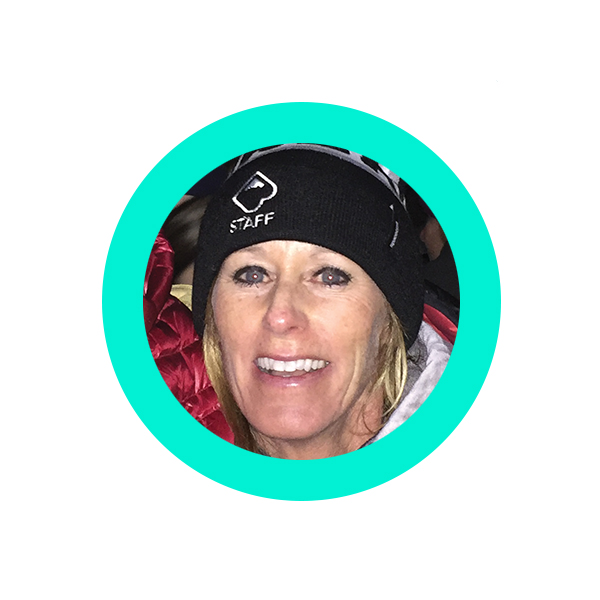 Jody Churich
Powdr Corp. - Woodward
Jody Churich began her ski industry career in 1998 as director of sales and marketing at Alpine Meadows, Calif., where she spent more than seven years managing the resort's advertising, corporate and group sales, PR, and events planning. In 2006, she stepped up to become president and GM of Boreal and Soda Springs ski areas and Woodward Tahoe in California. During her time there, Jody oversaw all resort business operations, development, strategy, and finance for the ski areas. Then in 2012, she was promoted to her current role of executive vice president and COO for Woodward, Powdr Corporation's growing youth lifestyle brand. She sits on Powdr's executive team, managing corporate business development, strategy, operations management, and expansion for Woodward. Also in 2012, just as she was making the transition to her corporate role, Jody was recognized with a SAMMY Award.
Barb Green, President
Blue Mountain, Pa.
Throughout Barb Green's career, she has been an integral part of managing and growing successful companies in a variety of industries. Her first job out of college was with international CPA firm Earnst & Young where she supervised audits on manufacturing, construction, health care and insurance clients. She moved on to spend seven years as controller for Rouse & Associates, a now billion-dollar real estate company headquartered in Malvern, Penn. During her time there, Barb played a vital role in growing the company from a staff of 80 with three regional offices and 70 partnerships to more than 250 staff members, 12 regional offices and over 200 partnerships. Her first foray into the ski industry was from 1993 to 1998 when she served as controller for Blue Mountain, Pa. After three years working as director of sales operations for internet provider Breakaway Solutions, in 2001 she started Gestalt, LLC—a system integration consulting company for the energy and defense industry—serving as owner and CFO. Gestalt grew to a $50 million company by the time it was sold to Accenture in 2007. Since 2007, Barb has been president of Blue Mountain. Over the past 10 years, she has orchestrated millions of dollars in capital improvements at the resort, with more in the works.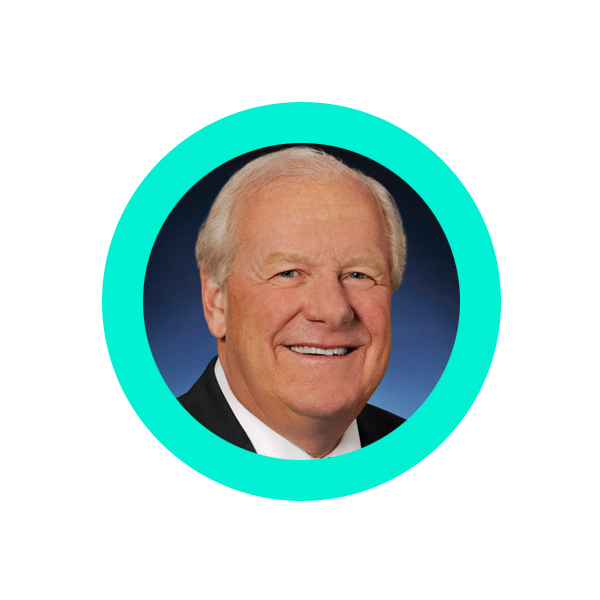 Bill Jensen, Partner/CEO
Telluride Ski & Golf, Colo.
Bill Jensen has enjoyed an accomplished and influential 43-year career in the ski industry, starting in 1974 as a lift operator at Mammoth Mountain, Calif. He then went on to work in operations at Sun Valley, Idaho and Ski Bluewood, Wash., before spending nine years with PistenBully as a sales manager and eventually vice president. In 1989, he got back in the resort game as VP of marketing for Sunday River, Maine. He then moved on to Fibreboard Resort Group as president and GM of Northstar at Tahoe, and was promoted to president of the resort group in 1994. Bill joined Vail Resorts as COO of Breckenridge Ski Resort in 1997, and then became COO of Vail Mountain in 1999. In 2006, he was promoted to president of Vail Resorts' mountain division with oversight responsibility for Vail, Beaver Creek, Breckenridge, Keystone and Heavenly, as well as Vail Resorts' retail division. Then from 2008 to 2015 he was CEO of Intrawest before moving on to his current role as partner and CEO of Telluride Ski and Golf. In addition, Bill is past chairman of the NSAA, a SAMMY Award winner in 2002, and was inducted into the Colorado Ski Hall of Fame in 2008. He also serves on several local and national boards and committees. Bill and his wife Cheryl have homes in Telluride and Vail, Colo.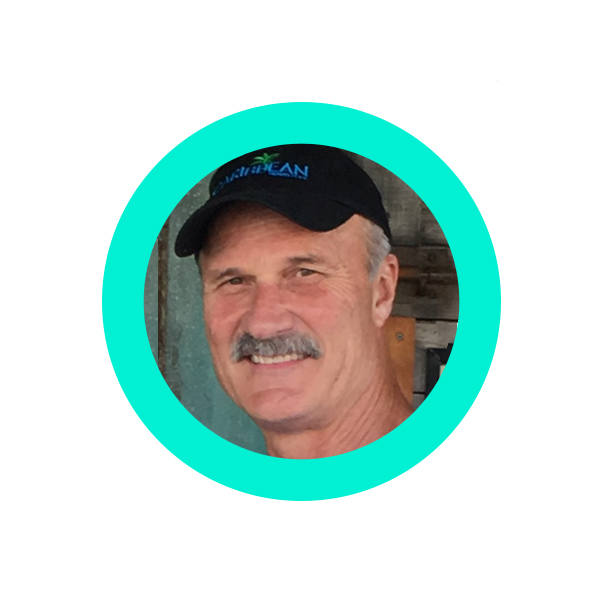 John Rice, General Manager
Sierra-at-Tahoe, Calif.
John Rice has worked in ski area management throughout his entire 40-year career, holding management positions at several California resorts including Squaw Valley USA, Sierra Summit, Snow Summit, Bear Mountain, and currently serves as general manager of Sierra-at-Tahoe. He is known for his work in bringing the sport of snowboarding to the ski resort industry in the 1980s, and is credited with building the first full-time snowboard terrain park in the U.S. He also works as a consultant and expert witness in safety, terrain parks, and ski area operations at resorts in the U.S., Canada, Europe, Asia and Australia. John is a professional member of several organizations, has served on many industry boards, and is currently an elected officer of the Lake Valley Fire Protection District. As a motivational speaker, he has delivered keynote and topical presentations to a variety of organizations. He was also a 2001 SAMMY Award winner. In addition, John is an avid skier and snowboarder, a professional musician, family man, and enjoys all forms of outdoor recreation in his free time.

THE MENTEES
---
These 10 resort staffers represent a sample of the mountain resort industry's next generation of leaders. All have years of industry experience already under their belts, and are major contributors to the success of the resorts where they work. They were all nominated by current industry leaders to participate in the inaugural SAM Summit Series.
Throughout the program, these rising stars will benefit from the guidance and mentorship of the Summit Series advisers and facilitators. They will participate in monthly conference calls and complete topical assignments aimed at helping them grow as managers and future resort leaders.
We are proud to introduce the SAM Summit Series class of 2018.


Megan Altemose, Red River Ski Area, N.M.—Megan Altemose started in the ski industry at the age of 16 working as a ski school instructor and a member of the terrain park crew at Camelback Ski Area in Pennsylvania. After graduating from high school, she moved to Vermont and studied resort and hospitality management at Green Mountain College's satellite campus in Killington. As a part of her schooling, Megan worked in several positions at Killington, including lift operator, night base lodge cleaner, and food and beverage. After college, she was the ticket-checking supervisor at Killington for two years. She then took a few years off from the ski industry to "get a real job," and realized no amount of money or stability could replace the love and passion she has for the ski industry. So in June of 2016, Megan got back in the game as lift operations supervisor at Red River Ski Area in New Mexico.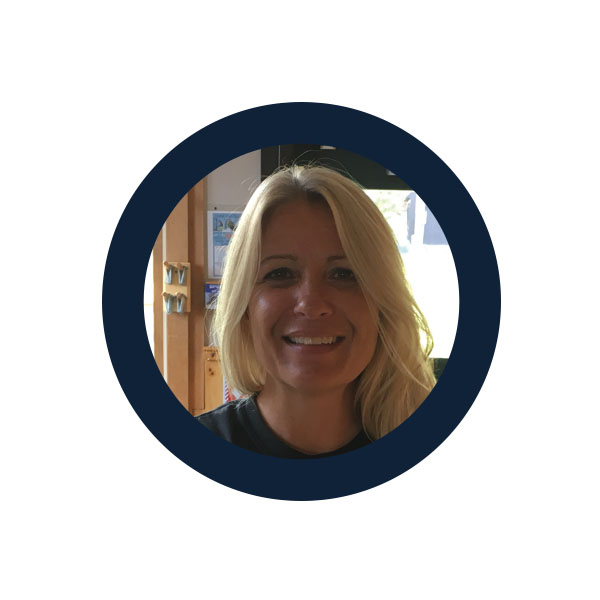 Sarah Demmons, Pats Peak, N.H.—Sarah Demmons was born in Maine to parents who were missionaries in Botswana, Africa. After living in Botswana, she learned to take nothing for granted—a lesson she applies to her work today as the assistant director of mountain operations for Pats Peak, N.H. Sarah got to where she is by starting in a seasonal job as a nighttime snowmaker at Pats Peak in 2006. The following season she was promoted to the year-round position of snowmaking supervisor. Four years later she became the lift operations manager, a job that included managing the lift ops, tubing park, and parking staff. Sarah was promoted to her current role in 2015 and manages a crew of 100 staff. She says, "Now, with the help of my three amazing supervisors, I am able to train and manage lifts, tubing and parking staff, as well as all payroll for grooming, snowmaking, terrain park, tubing, parking, lifts, garage and lift mechanics." Sarah also is responsible for coordinating safety meetings, interviews, work schedules, invoices, and is in constant communication with the resort's mountain ops director daily happenings. She does all this as a single mom of two kids, ages 13 and 23.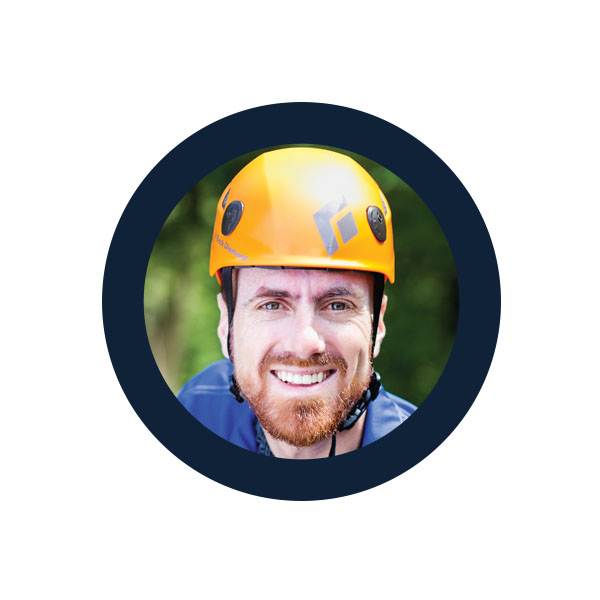 Joe Forte, Blue Mountain, Pa.—Joe Forte has been a part of the Blue Mountain Resort (Pa.) family for more than 19 years. During the winter he serves as the Learning Center director, and when the snow melts he switches gears to his role as director of summer adventures. Joe has a passion for teaching and creates a program where education comes alive with adventure. His philosophy is to teach a curriculum that isn't taught in school. Joe says, "Out here on the mountain is where people find confidence, leadership, long lasting friends and a deep love for the outdoors." He holds a Master's Degree in Education, is a PSIA ACE Coach, AASI Level 3, and has numerous certifications in rock climbing, high ropes courses, teambuilding, archery, and outdoor emergency care.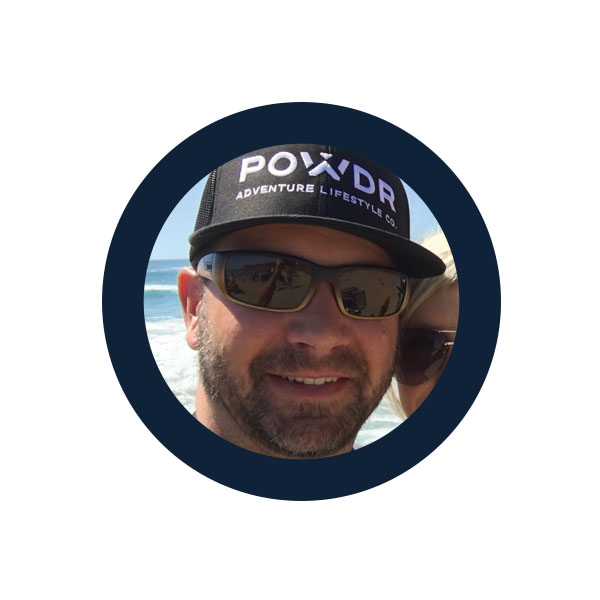 Nate Ellis, Boreal & Soda Springs Mountain Resorts and Woodward Tahoe, Calif.—Nate Ellis started his ski industry career as a snowboard instructor 18 years ago at Boreal Mountain Resort, Calif. Now as the director of guest operations, Nate oversees all guest experience functions for Boreal & Soda Springs Mountain Resorts and Woodward Tahoe. Leading up to his current role, he was manager of snowsports and director of mountain services at Boreal and Soda Springs. In those positions, Nate was been part of the team that developed and implemented multi-year initiatives to create new skiers and riders. The most successful of these programs include: the nationally recognized "Take Three Ride Free" conversion initiative, the "Planet Kids" program at Soda Springs, and the "Ride with Woodward" program at Woodward Tahoe. Nate has lived in the Truckee area for more than 15 years and currently resides there with his wife and three children. In his free time he enjoys outdoor activities, snowboarding, traveling with his wife, and spending time with his family.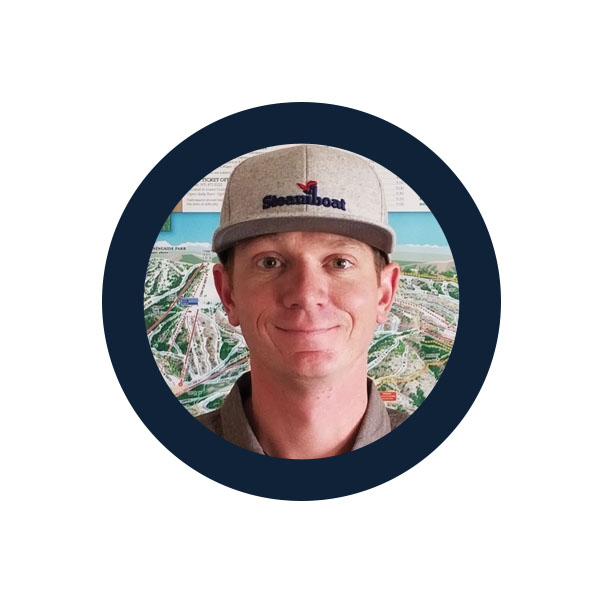 Kyle Gornell, Steamboat, Colo.—Growing up in Oswego, Ill., Kyle Gornell learned to ski at the age of two during a family ski vacation. He eventually moved to Colorado, initially to attend school, but wound up stumbling into the ski industry. Since then, he has worked at multiple ski areas in various capacities including snowmaking, slope maintenance, and lift operations. Currently, Kyle is the activities manager at Steamboat Ski & Resort Corporation overseeing both summer and winter activities.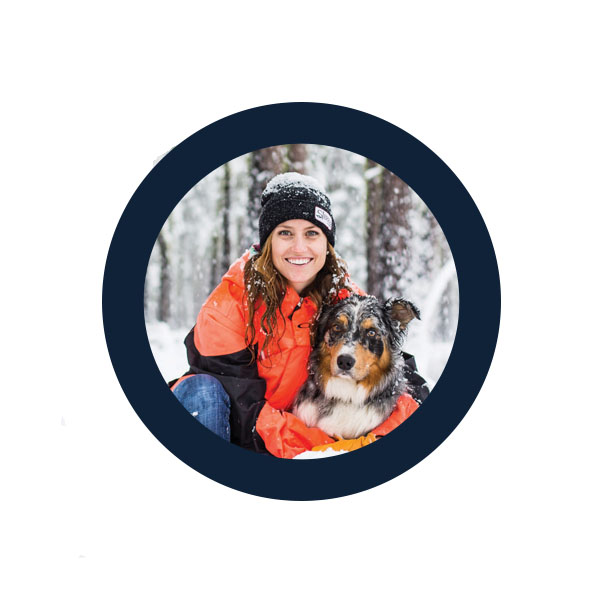 Thea Hardy, Sierra-at-Tahoe, Calif.—Thea Hardy is a 27-year-old optimist with a love for traveling, skiing, biking, horse-riding, and her dog, Mick. She got her start as a ski industry professional in San Diego as an account manager for Big Bear Mountain Resorts (Bear Mountain and Snow Summit) just after college. Ready to settle in the mountains, she collected her love of ski resort communication and applied it closer to home, landing in South Lake Tahoe. Now as communications manager for Sierra-at-Tahoe, her experience ranges from public relations and team management to social media, content creation, and finally, advertising and ad design—she is a self-described "marketing Swiss-Army knife." Thea brings a healthy dose of positivity and energy as well as results-driven professionalism fueled by her core passion for the winter sports industry.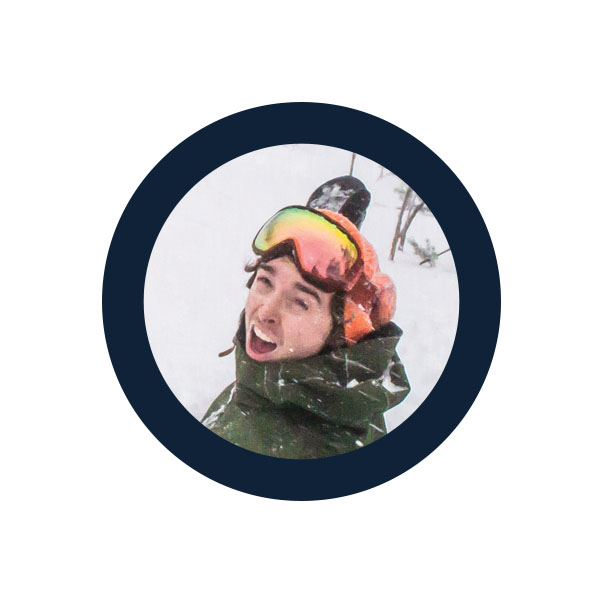 Andrew Lanoue, Jay Peak, Vt.—Andrew Lanoue grew up halfway between Burke Mountain and Jay Peak Resort, learning to ride in the Green Mountains of Vermont's Northeast Kingdom during the winter and enjoying time with friends at Lake Willoughby in the summer. He fell in love with Jay Peak and the resort's community, so in 2004 he applied to work part-time as a snowboard instructor. Andrew remained an active employee from high school through college graduation. While living and working in Burlington after college, he still worked a second job as a part-time snowboard instructor. And finally in 2012 he inquired about a possible opening for in-house media production, and has been working in Jay Peak's marketing department as the interactive marketing coordinator. Andrew is responsible for the resort's social media, photography and video content production, and helps with the website.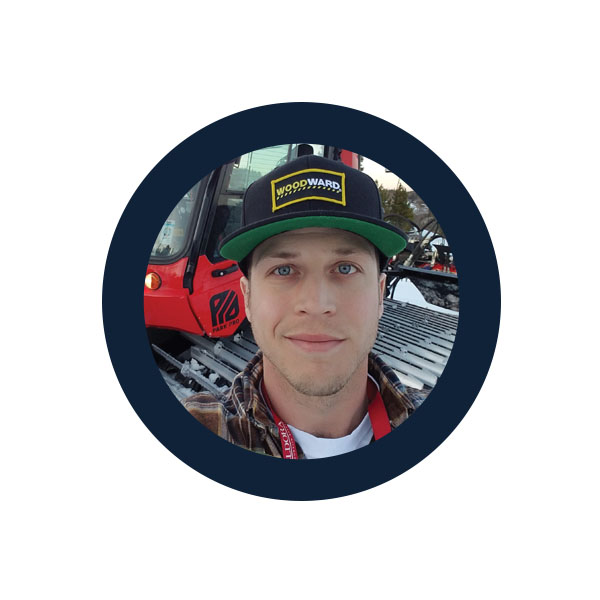 Andrew Roy, Eldora, Colo.—Andrew Roy grew up in Massachusetts, 15 minutes from his home resort, Wachusett Mountain. He began his ski industry career with the park crew at Waterville Valley, N.H. After graduating from Plymouth State University (N.H.), Andrew dove right into snowmaking at Wachusett. He always had an urge to go out west, so he made the move to Beaver Creek, Colo., and experienced a different role as a lift operator. But when the terrain park manager position opened up back at Wachusett, he moved back east and spent several years in the role. The desire to expand his horizons led to another move out west, this time to Eldora Mountain Resort soon after Powdr Corp. had acquired it. Since being at Eldora, Andrew has helped develop a new Woodward Terrain Park Program, from the welding shop to the snowcat. Last season, he was honored with Colorado Ski Country's Terrain Master award, and now proudly serves on the CSC board as vice chairperson.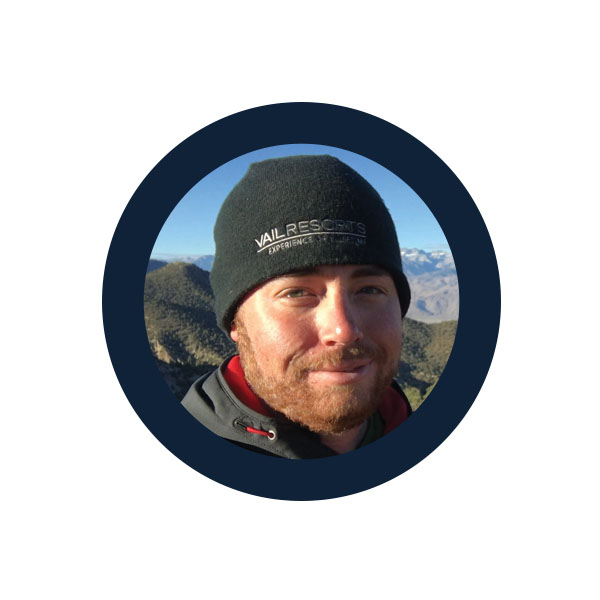 Brandon Swartz, Heavenly, Calif.—Growing up in New York, Brandon Swartz had a fascination with the ski industry that bordered on obsession, so he decided to turn it into a career and has already been in the industry for 15 years. It all started in high school when he worked for three years as a kids' ski instructor at Mount Snow, Vt. After graduating from high school, he was offered a mountain operations internship at the resort, gaining experience in building maintenance, snowmaking, grooming, tubing operations, lift operations, and summer trail and bike crew. While attending Lyndon State College (Vt.), he worked as a patroller at Burke Mountain, completed his practicum program by working at Jay Peak and Stowe, and spent is final internship working in the race and event department at Keystone, Colo. After Brandon graduated from Lyndon's recreation resource and ski resort management program, he spent time as a lift mechanic at Hunter Mountain, N.Y. He then moved out west to Heavenly, Calif., where he started as the assistant manager of lift operations, and now four-and-a-half years later he's the senior manager of lift operations.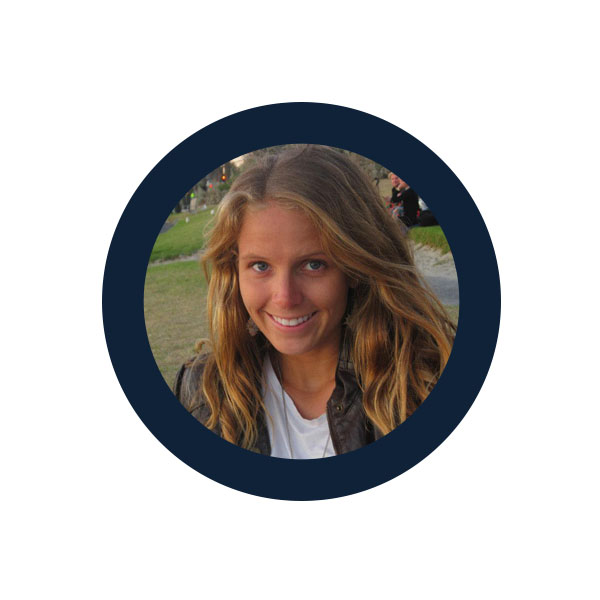 Anya Whiticar, Lake Louise Ski Resort, Alberta, Canada—Anya Whiticar is a Canadian/American dual citizen, born and raised in Hawaii on the island of Maui. She moved to Montreal 10 years ago to study political science and international development at McGill University and has been living in Canada ever since. After graduating, she traveled extensively throughout Southeast Asia, Australia, the western U.S. and Canada, and Central and South America before settling in Banff National Park in the little hamlet of Lake Louise. She currently works as the guest services manager at Lake Louise Ski Resort and Summer Gondola. She is passionate about the ocean and the mountains. When not working, she loves snowboarding, scuba diving, hiking, camping and spending time outside with friends.