Page 3 of 3

THE MENTEES
---
These 10 resort staffers represent a sample of the mountain resort industry's next generation of leaders. All have years of industry experience already under their belts, and are major contributors to the success of the resorts where they work. They were all nominated by current industry leaders to participate in the inaugural SAM Summit Series.
Throughout the program, these rising stars will benefit from the guidance and mentorship of the Summit Series advisers and facilitators. They will participate in monthly conference calls and complete topical assignments aimed at helping them grow as managers and future resort leaders.
We are proud to introduce the SAM Summit Series class of 2018.


Megan Altemose, Red River Ski Area, N.M.—Megan Altemose started in the ski industry at the age of 16 working as a ski school instructor and a member of the terrain park crew at Camelback Ski Area in Pennsylvania. After graduating from high school, she moved to Vermont and studied resort and hospitality management at Green Mountain College's satellite campus in Killington. As a part of her schooling, Megan worked in several positions at Killington, including lift operator, night base lodge cleaner, and food and beverage. After college, she was the ticket-checking supervisor at Killington for two years. She then took a few years off from the ski industry to "get a real job," and realized no amount of money or stability could replace the love and passion she has for the ski industry. So in June of 2016, Megan got back in the game as lift operations supervisor at Red River Ski Area in New Mexico.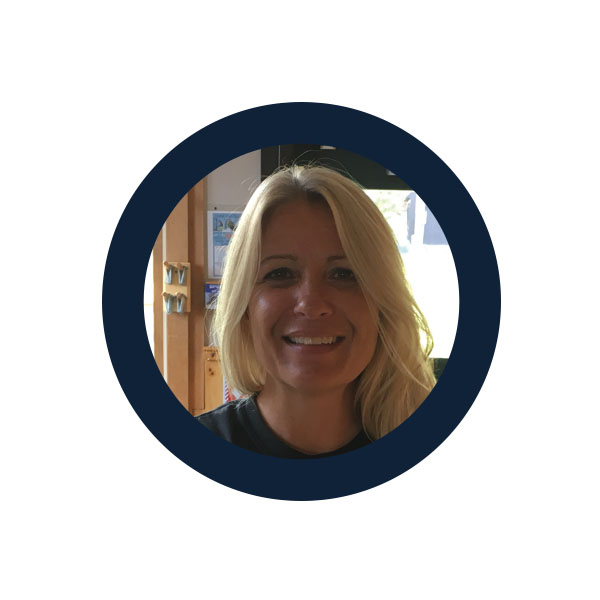 Sarah Demmons, Pats Peak, N.H.—Sarah Demmons was born in Maine to parents who were missionaries in Botswana, Africa. After living in Botswana, she learned to take nothing for granted—a lesson she applies to her work today as the assistant director of mountain operations for Pats Peak, N.H. Sarah got to where she is by starting in a seasonal job as a nighttime snowmaker at Pats Peak in 2006. The following season she was promoted to the year-round position of snowmaking supervisor. Four years later she became the lift operations manager, a job that included managing the lift ops, tubing park, and parking staff. Sarah was promoted to her current role in 2015 and manages a crew of 100 staff. She says, "Now, with the help of my three amazing supervisors, I am able to train and manage lifts, tubing and parking staff, as well as all payroll for grooming, snowmaking, terrain park, tubing, parking, lifts, garage and lift mechanics." Sarah also is responsible for coordinating safety meetings, interviews, work schedules, invoices, and is in constant communication with the resort's mountain ops director daily happenings. She does all this as a single mom of two kids, ages 13 and 23.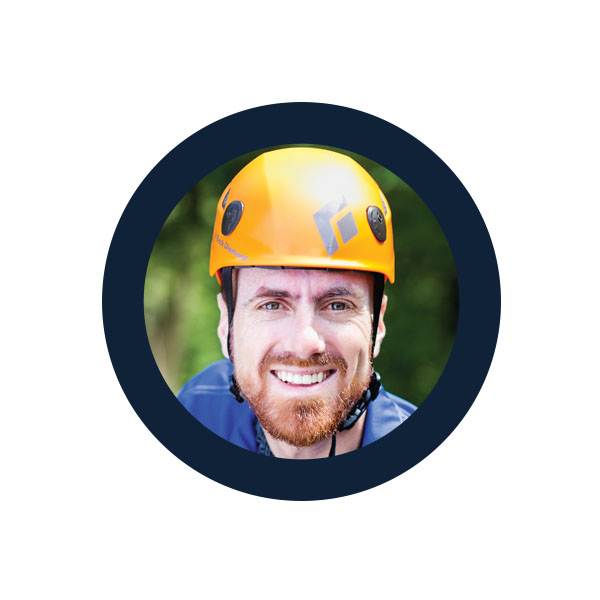 Joe Forte, Blue Mountain, Pa.—Joe Forte has been a part of the Blue Mountain Resort (Pa.) family for more than 19 years. During the winter he serves as the Learning Center director, and when the snow melts he switches gears to his role as director of summer adventures. Joe has a passion for teaching and creates a program where education comes alive with adventure. His philosophy is to teach a curriculum that isn't taught in school. Joe says, "Out here on the mountain is where people find confidence, leadership, long lasting friends and a deep love for the outdoors." He holds a Master's Degree in Education, is a PSIA ACE Coach, AASI Level 3, and has numerous certifications in rock climbing, high ropes courses, teambuilding, archery, and outdoor emergency care.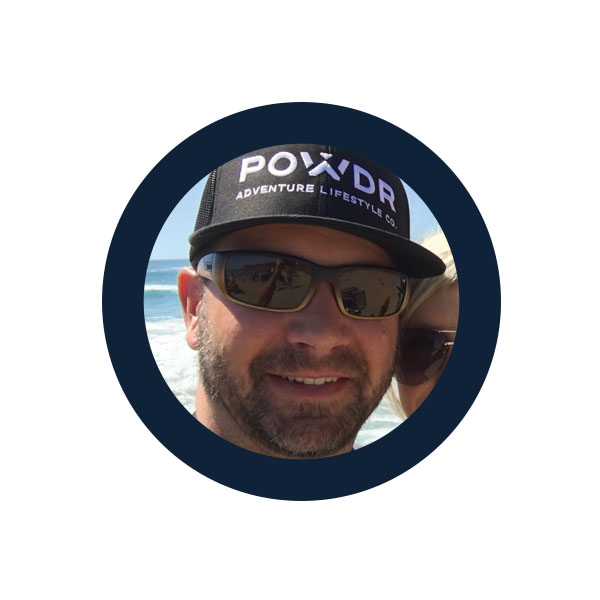 Nate Ellis, Boreal & Soda Springs Mountain Resorts and Woodward Tahoe, Calif.—Nate Ellis started his ski industry career as a snowboard instructor 18 years ago at Boreal Mountain Resort, Calif. Now as the director of guest operations, Nate oversees all guest experience functions for Boreal & Soda Springs Mountain Resorts and Woodward Tahoe. Leading up to his current role, he was manager of snowsports and director of mountain services at Boreal and Soda Springs. In those positions, Nate was been part of the team that developed and implemented multi-year initiatives to create new skiers and riders. The most successful of these programs include: the nationally recognized "Take Three Ride Free" conversion initiative, the "Planet Kids" program at Soda Springs, and the "Ride with Woodward" program at Woodward Tahoe. Nate has lived in the Truckee area for more than 15 years and currently resides there with his wife and three children. In his free time he enjoys outdoor activities, snowboarding, traveling with his wife, and spending time with his family.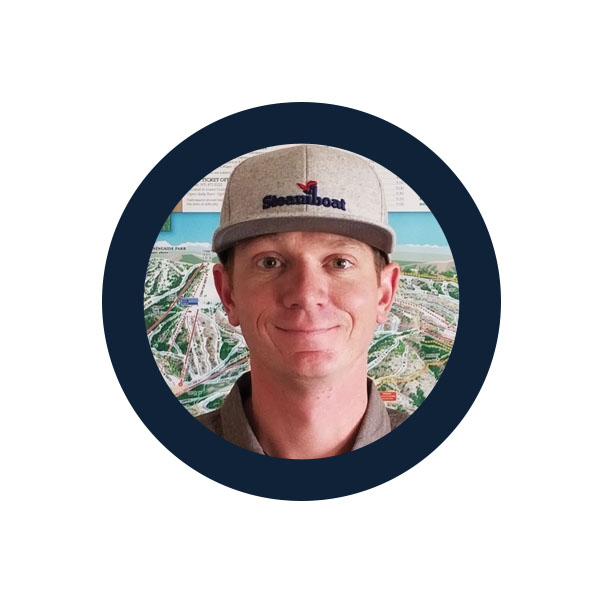 Kyle Gornell, Steamboat, Colo.—Growing up in Oswego, Ill., Kyle Gornell learned to ski at the age of two during a family ski vacation. He eventually moved to Colorado, initially to attend school, but wound up stumbling into the ski industry. Since then, he has worked at multiple ski areas in various capacities including snowmaking, slope maintenance, and lift operations. Currently, Kyle is the activities manager at Steamboat Ski & Resort Corporation overseeing both summer and winter activities.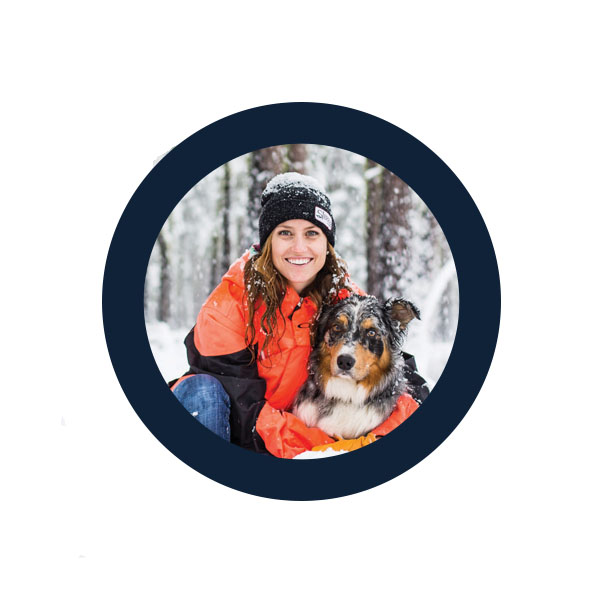 Thea Hardy, Sierra-at-Tahoe, Calif.—Thea Hardy is a 27-year-old optimist with a love for traveling, skiing, biking, horse-riding, and her dog, Mick. She got her start as a ski industry professional in San Diego as an account manager for Big Bear Mountain Resorts (Bear Mountain and Snow Summit) just after college. Ready to settle in the mountains, she collected her love of ski resort communication and applied it closer to home, landing in South Lake Tahoe. Now as communications manager for Sierra-at-Tahoe, her experience ranges from public relations and team management to social media, content creation, and finally, advertising and ad design—she is a self-described "marketing Swiss-Army knife." Thea brings a healthy dose of positivity and energy as well as results-driven professionalism fueled by her core passion for the winter sports industry.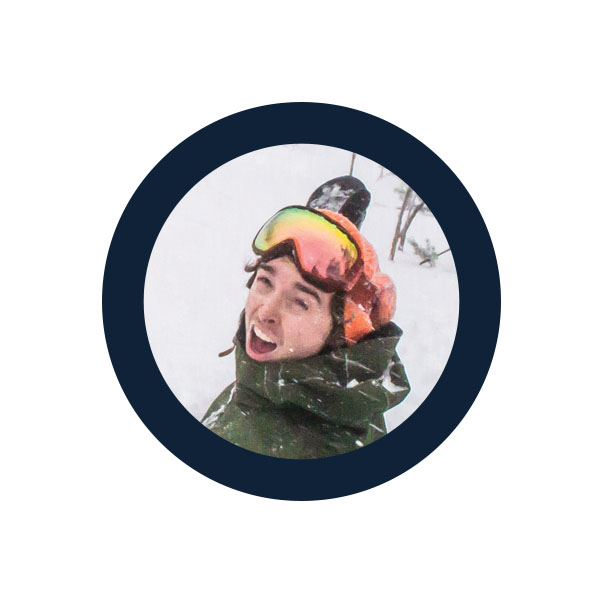 Andrew Lanoue, Jay Peak, Vt.—Andrew Lanoue grew up halfway between Burke Mountain and Jay Peak Resort, learning to ride in the Green Mountains of Vermont's Northeast Kingdom during the winter and enjoying time with friends at Lake Willoughby in the summer. He fell in love with Jay Peak and the resort's community, so in 2004 he applied to work part-time as a snowboard instructor. Andrew remained an active employee from high school through college graduation. While living and working in Burlington after college, he still worked a second job as a part-time snowboard instructor. And finally in 2012 he inquired about a possible opening for in-house media production, and has been working in Jay Peak's marketing department as the interactive marketing coordinator. Andrew is responsible for the resort's social media, photography and video content production, and helps with the website.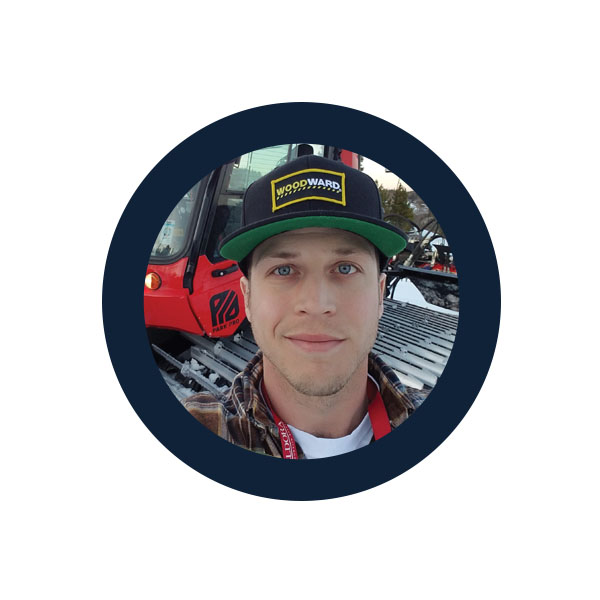 Andrew Roy, Eldora, Colo.—Andrew Roy grew up in Massachusetts, 15 minutes from his home resort, Wachusett Mountain. He began his ski industry career with the park crew at Waterville Valley, N.H. After graduating from Plymouth State University (N.H.), Andrew dove right into snowmaking at Wachusett. He always had an urge to go out west, so he made the move to Beaver Creek, Colo., and experienced a different role as a lift operator. But when the terrain park manager position opened up back at Wachusett, he moved back east and spent several years in the role. The desire to expand his horizons led to another move out west, this time to Eldora Mountain Resort soon after Powdr Corp. had acquired it. Since being at Eldora, Andrew has helped develop a new Woodward Terrain Park Program, from the welding shop to the snowcat. Last season, he was honored with Colorado Ski Country's Terrain Master award, and now proudly serves on the CSC board as vice chairperson.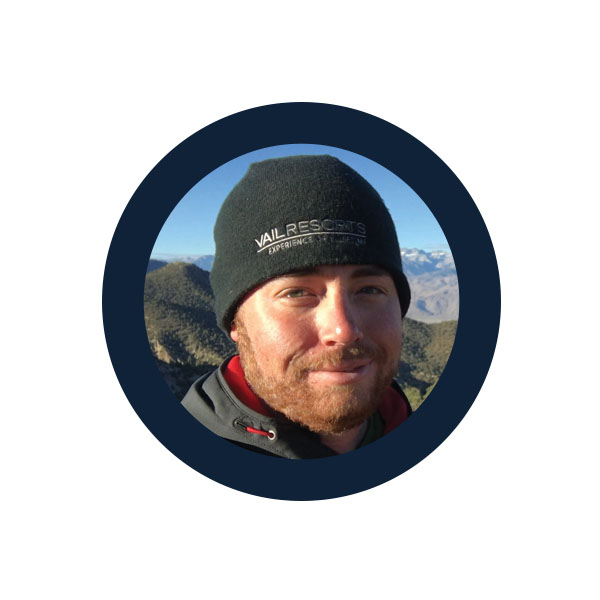 Brandon Swartz, Heavenly, Calif.—Growing up in New York, Brandon Swartz had a fascination with the ski industry that bordered on obsession, so he decided to turn it into a career and has already been in the industry for 15 years. It all started in high school when he worked for three years as a kids' ski instructor at Mount Snow, Vt. After graduating from high school, he was offered a mountain operations internship at the resort, gaining experience in building maintenance, snowmaking, grooming, tubing operations, lift operations, and summer trail and bike crew. While attending Lyndon State College (Vt.), he worked as a patroller at Burke Mountain, completed his practicum program by working at Jay Peak and Stowe, and spent is final internship working in the race and event department at Keystone, Colo. After Brandon graduated from Lyndon's recreation resource and ski resort management program, he spent time as a lift mechanic at Hunter Mountain, N.Y. He then moved out west to Heavenly, Calif., where he started as the assistant manager of lift operations, and now four-and-a-half years later he's the senior manager of lift operations.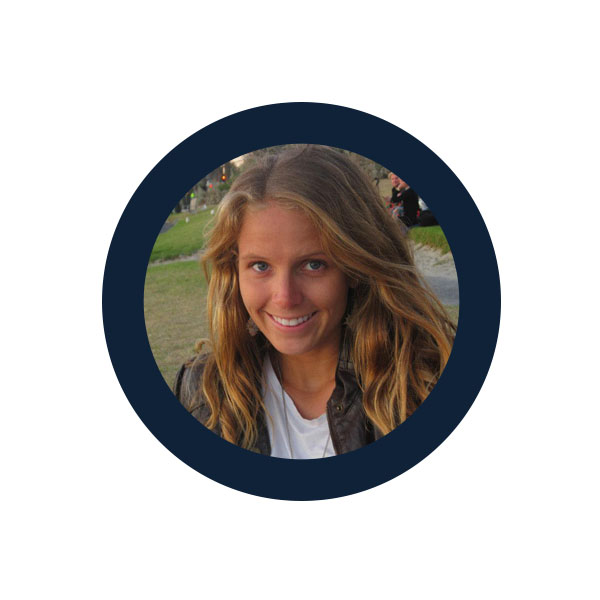 Anya Whiticar, Lake Louise Ski Resort, Alberta, Canada—Anya Whiticar is a Canadian/American dual citizen, born and raised in Hawaii on the island of Maui. She moved to Montreal 10 years ago to study political science and international development at McGill University and has been living in Canada ever since. After graduating, she traveled extensively throughout Southeast Asia, Australia, the western U.S. and Canada, and Central and South America before settling in Banff National Park in the little hamlet of Lake Louise. She currently works as the guest services manager at Lake Louise Ski Resort and Summer Gondola. She is passionate about the ocean and the mountains. When not working, she loves snowboarding, scuba diving, hiking, camping and spending time outside with friends.