SAM is providing frequent updates, guidance, and ways to connect about the effects of the coronavirus pandemic. Visit our Coronavirus Update page for more resources and special reports. For email updates, sign up to receive Headline News, and, if possible, help support the voice of the mountain industry, SAM Magazine, with a subscription or gift subscription for someone in need. Together, #WeGotThis.
SAM Magazine—Lakewood, Colo., April 13, 2020—NSAA is hosting a roundtable discussion and Q&A with Small Business Administration officials regarding Paycheck Protection Program loans on Tuesday, April 14, at 9 a.m. MDT. Operators can talk directly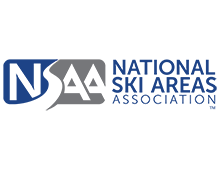 with SBA officials, share their experiences, ask questions and have their voices heard as the SBA develops its ongoing guidance.
The webinar will focus on the U.S. ski industry and seasonal operations. Areas and suppliers are welcome to join and submit questions. As for the latter: NSAA is requesting that members submit questions TODAY, by noon MDT. This will give panelists time to prepare answers to complicated issues. Submit questions to: marketing@nsaa.org.
Panelists include:
• Daniel Nordberg, Presidential appointee as the Regional Administrator for Region VIII for the federal SBA (CO, UT, WY, MT, ID, ND, SD)
• Frances Padilla, Deputy Director, Colorado SBA office
• Marla Trollan, Deputy Director, Utah SBA office
• Dave Byrd, Director of Risk and Regulatory Affairs, NSAA
• Melanie Mills, President/CEO, Colorado Ski Country USA
• Additional panelists TBD
For more details, or other information about coronavirus economic relief and how it affects industry businesses, contact NSAA at nsaa@nsaa.org.