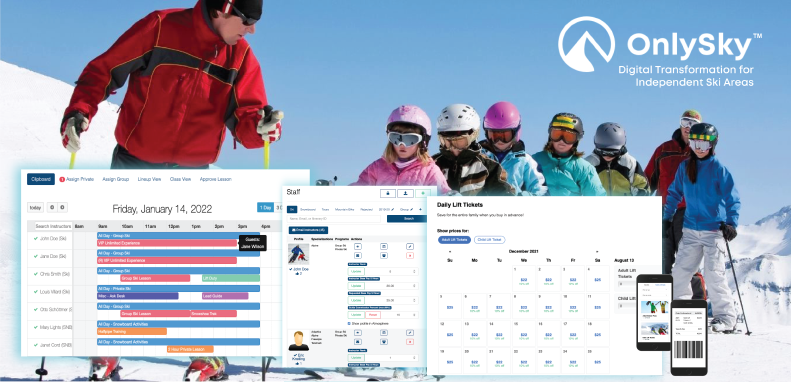 We bring a better digital experience to independent ski areas.  
OnlySky is the first software platform that digitizes snow school operations in combination with e-commerce and point-of-sale solutions spanning lift tickets, passes, snow school, rentals, and online waiver management.  Our platform enables collaboration between snow school administrators and instructors to share calendars, manage availability, make assignments, and automate payroll reporting.  We also enable more and better communication between the snow school staff and your customers for a more rewarding experience.  Our e-commerce and POS solutions create an all-in-one prebook experience for your customers, integrating lift tickets, passes, instruction, and rental gear (and more) in one seamless package easily managed by the resort itself.  Our new partners are joining because of this complete offering, because they can manage their own inventory, and because they're saving money and growing revenue with a better customer experience.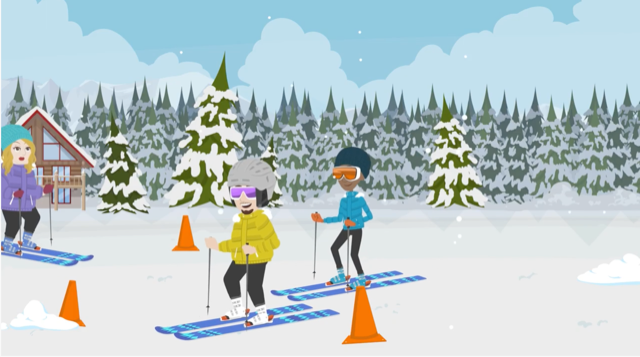 OnlySky overview video (under 2 minutes)
We're packaged to serve independent ski areas:
> No annual subscription costs
We're headquartered in Denver, Colorado, with employees around the globe.  We're the trusted provider for ski areas and ski schools on 3 continents.
To start a conversation, connect with us at  www.theonlysky.com/sam or email sales@theonlysky.com. 
Vendor contacts: Doug Mandic, +1-720-441-4477; Alex Wright.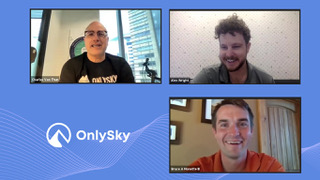 Interview with Bruce Monette III of Titus Mountain