Meet the 2015 SAMMY winners: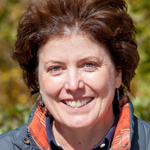 Beth Howard, vice president and chief operating officer, Vail Mountain. Beth started her career at Vail as an intern 30 years ago. Through her work ethic, leadership skills and passion for service, she has made her mark in every role she has taken on for the company. "She worked her way up through Vail Resort's F&B organization, running just about every restaurant on the mountains at Vail and Beaver Creek and eventually managing responsibility for dining across Vail Resorts' 11 mountains, plus the operations of our clubs and golf courses. A true testament to Beth's leadership was the incredible elation and outpouring of support across our company and the Vail and Beaver Creek community when Beth's promotion to GM of Northstar California was announced," one nominator said. Beth is repeatedly cited as a high functioning leader with the passion and drive to be successful, and as an industry leader in guest service programs, particularly for re-imagining ski resort food and beverage.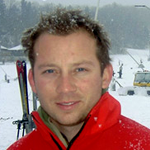 Ryan Locher, mountain manager, Bryce, Va. Ryan has helped upgrade the snowmaking and grooming operations and has led Bryce to enjoy its earliest opening, latest closing and longest season in its 50-year history. He was also instrumental in acquiring the resort's first new chairlift in more than 45 years. Said one nominator, "Ryan quickly realized that with our short ski season in the South, Bryce needed to become more of a year-round resort. He brought the first Neveplast summer tubing operation in the USA to Bryce. He installed the first zip line operation and lift-served downhill biking park in the state. He expects a lot from his employees, but leads by example by working side by side with them on the hardest and dirtiest jobs. He works well with the public, especially with the children and families that make up the biggest percentage of clients."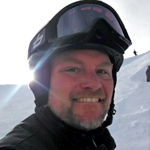 Hiram Towle, general manager, Mt. Ashland, Ore. Hiram worked in mountain operations at Sunday River, Maine, for many years, where he was often referred to as the "go to guy." In summer 2014, Hiram accepted a job at Mt. Ashland as general manager, knowing that during the 2013-14 season, Mt. Ashland never opened due to lack of snow. This past season brought more snow troubles for the Pacific Northwest, but the resort opened this season whenever there was sufficient cover. "Hiram has dramatically increased community engagement during a very challenging season that including two mid-season closures, one lasting over a month. Under Hiram's leadership, success seems inevitable for Mt Ashland," one nominator said. Others note that Hiram works around the clock, displaying enthusiasm, leadership, creativity and persistence, and gaining the support of his community and staff.
"These three leaders exemplify the passion, dedication, and vision our industry needs to run successful mountain resorts and grow the industry as a whole," said Rowan. "We congratulate Hiram, Beth and Ryan on their awards."