"These four individuals were nominated by their peers, who acknowledged that this quartet embodies the leadership qualities that will help the industry adapt to and flourish in changing times," said SAM publisher Olivia Rowan. "We are proud to recognize their accomplishments and the passion they bring to our industry."
Meet the 2016 SAMMY winners: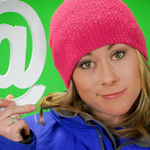 Halley O'Brien is the ski industry's favorite video storyteller. Her passion for winter sports, travel and making people laugh, animates the content she creates. Halley got her start in 2008 when served as Snow Reporter at Mount Snow, Vt., where she pioneered one of the first successful video snow reports, the "Mount Snow Minute." The next season, Halley moved to New Jersey to become Public Relations Manager at Mountain Creek. Two years later, she founded Halley O'Brien Productions, and struck out on her own. Currently, Halley hosts and produces "The Snow Report" web show presented by SKI Magazine. The show has garnered more than 1.7 million views and reached 8.4 million people since it launched earlier this season. Halley also hosts and produces the "SnoCountry Snapshot," a weekly TV series that airs in over 40 markets nationwide.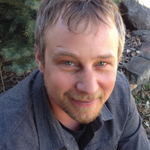 Elia Hamilton has contributed greatly to the evolution and maturation of a new segment of the snowsports industry—freestyle terrain. He began his career at Mount Snow as an intern-ish photographer and snowboard team member in 1996. He was named Terrain Park Manager, a new position at the time, in 1998. In 2003, Elia became Director of Freestyle Terrain for American Skiing Company. He returned to Mount Snow in 2005 as Mountain Manager. In 2011, he shifted back to his roots and became Director of Freestyle Terrain for Peak Resorts, overseeing all aspects of terrain park management and organizing the grooming fleets for the 14 Peak Resorts mountains. All the while, Elia assisted on updates to the NSAA Freestyle Terrain Resource Guide, and has served as an instructor and speaker at SAM's Cutter's Camp from the beginning. In addition, he is currently sub chair of ASTM F27.70 committee on freestyle terrain jumping features.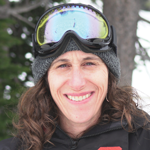 Phoebe Mills has been involved with high-level sports for 30 years—as a competitive gymnast and diver, snowboard coach and judge, and currently as Director of Operations at Woodward Tahoe in Truckee, Calif. In 1988, Phoebe earned a bronze medal on the balance beam at the Olympic Games in Seoul, South Korea. She began her career in the snow sports industry in 1996 at Okemo Mountain School in Ludlow, Vt. She began working with Camp Woodward in Woodward, Pa., around the same time, and helped develop a cross training program for snowboarders and skiers by focusing on air awareness. In 2008, Phoebe moved to Colorado as part of the team that opened Woodward's first Mountain Center at Copper Mountain. She returned to the Olympics as a snowboard judge at the 2014 Winter Olympic Games in Sochi, Russia. At Woodward Tahoe, Phoebe continues to pursue her passion for snow sports, working with professional athletes as well as those new to the sport.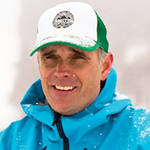 Steve Wright has been cleverly and effectively marketing and selling winter resorts for more than two decades. He got his start in the ski industry in 1989 as a lift attendant at Breckenridge, a step up from his position as an Editor at Random House Publishing. He later spent 10 years in marketing and sales at Killington, Vt., and became Chief Marketing Officer at Jay Peak, Vt., in 2004. His marketing departments have earned countless "bests" in SAM's annual "Best/Worst Marketing" review, nearly a dozen NSAA Marketing Awards, and nine WAVE Waterpark marketing awards. With that track record, it's not surprising that he was named GM of Jay Peak in March.