Meet the 2019 SAMMY winners:
The 2019 SAMMY Leadership Award winners include a sustainability leader, a change leader, a guest experience guru, and an innovative marketer: Dawn Boulware, Geoff Buchheister, Simon Pagé and Hugh Reynolds. The four, nominated by their peers, have demonstrated the leadership skills needed to help steer the snowsports industry into the future. There will be a special insert about these winners in the May issue of SAM. They will receive their awards during a ceremony on April 29 at the NSAA National Convention in San Diego, Calif.


DAWN BOULWARE
Chief Administrative Officer, Taos Ski Valley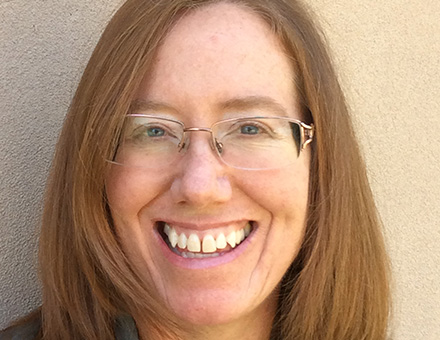 Dawn has worked in a variety of roles since she started at Taos Ski Valley in her 20s. She concentrated much of that time in human resources, learning what it takes to build a strong team and culture, with an eye on sustainability. Dawn is now part of the senior management team at Taos as the chief administrative officer and secretary of the corporation, overseeing human resources, the administrative office, as well as B Corp Certification, sustainability, and charitable giving for Taos Ski Valley, Inc.

Her nominators said she is a champion of diversity in the workforce. While recruiting talent has become a challenge for much of the industry, Taos has had its best years ever in recruiting top talent. "Dawn is an exemplary leader—building and retaining the unique culture of Taos Ski Valley through an ownership transition, the worst snow year in history (last year), and a re-development." One of her most notable achievements is leading the effort to make Taos Ski Valley the first B Corp-certified resort in the world. B Corp certification is an elite recognition of sustainable business practices.

Said another nominator, "She has spent her career in the ski industry and is a true leader and an example for the industry on moving a resort into the future through a period of change while retaining the soul of a destination." Her nominators all agree that "she is just hitting her stride" contributing to overall industry efforts on sustainability.

GEOFF BUCHHEISTER
VP and General Manager, Keystone Resort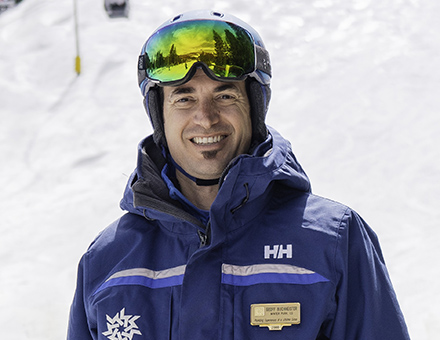 Geoff's tenure with Vail Resorts began in 2014 when the company acquired Park City Mountain Resort, where he was the director of finance and resort services. His potential was identified early on, and Vail promoted him to the role of general manager for its urban ski areas: Afton Alps, Minn., and Mt. Brighton, Mich., and, upon its acquisition in 2016, Wilmot, Wis. In that role, Geoff led the $13 million capital improvement plan at Wilmot, which completely transformed the guest experience.

Geoff's resilience in turning tough situations into opportunities for growth meant he was on a fast track for bigger challenges. He joined Keystone Resort in August 2017 as vice president and general manager. He also provides leadership for Vail's product sales and services and terrain park best practices groups. Beyond his resort job, Geoff volunteers frequently in the community.

Said one nominator, "He is a resilient and curious leader who has tackled every challenge before him and has grown as a leader through it. He has much more runway ahead of him and is a shining example of our next generation of industry leaders." Said another, "Geoff has been able to generate results wherever he goes, and he is on a trajectory to continue to do big things in our industry. He demonstrates the type of authentic leadership that inspires team members to be the best version of themselves."
SIMON PAGÉ
Director of Customer Experience, Sommet Saint-Sauveur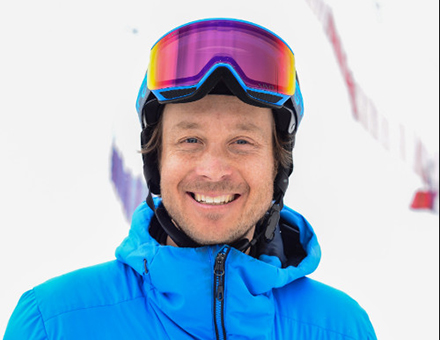 Simon Pagé began his ski industry career at age 17 as a ski instructor at Mont Saint-Sauveur in Quebec, Canada. He rose through the ranks fast after being recognized early as a "brilliant leader with a high dose of passion, curiosity, and dedication." He is now the director of customer experience at Sommet Saint-Sauveur, and director of ski schools and group sales for all five les Sommets mountain resorts in Quebec, overseeing a total of six ski and snowboard schools and more than 700 instructors.

His peers said his leadership, integrity, and infectious enthusiasm for winter sports are reflected in everything he does. Said one nominator, "Simon is a key industry player, not only for his guests and staff, but also a model for the entire ski industry with his involvement in various committees to grow participation and see more skiers and snowboarders embrace snowsports for life."

Another nominator said, "Known to think outside of the box, Simon has successfully implemented multiple projects in his few years as a Director such as organizing a call center, completely reorganizing the beginner and rental experience, doubling private lessons from 12,000 to 25,000 and introducing the ski box to name a few." Simon executes his vision and bold ideas at the highest level." His vision and hard work were recognized last year when les Sommets was named as one of three NSAA Conversion Cup finalists.

HUGH REYNOLDS
VP, Marketing & Sales, SNOW Operating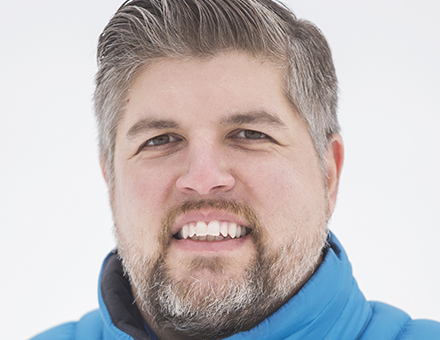 In 2009, Hugh Reynolds left a successful dot com career for a seasonal, hourly job at Mountain Creek, N.J., giving himself one winter to try and marry passion and profession. As it turns out, it was a perfect fit. He went on to become Mountain Creek's director of marketing, helping to transform the learning culture there, and laying the foundation for what would eventually become Terrain Based Learning. These efforts would earn Mountain Creek the NSAA Conversion Cup in 2013.

In another leap of faith, Hugh left his resort job in 2014 to join a start-up called SNOW Operating. Over the next four years, he helped SNOW Operating garner more than 50 resort partners worldwide and launch and acquire several new businesses, including a ski resort, a software company, and a soon-to-open indoor ski and snowboard facility.

One nominator said, "I am continually blown away with the innovative thinking from Hugh. He doesn't borrow from all the industry conventions that shackles many operators and marketers." Said another, "Hugh has been a rock star when it comes to pushing the ski resort industry forward with conversion and growth." And, "Hugh has been a driving force for the last several years in initiatives to change the landscape of a declining ski industry."

Hugh also has a strong history of giving back to the industry, including the successful "World's Largest Lesson Day" PR initiative with Learn to Ski and Snowboard Month. He is also involved in several of the NSAA Conversion and Growth sub-committees.

For 22 years, the SAMMY Leadership Awards have been recognizing a select few, peer-nominated industry leaders who are ascending in their careers and show no sign of stopping. The winners change every year, but one constant since the inaugural SAMMY Awards has been the unwavering support of the SAMMY sponsors: Leitner-Poma of America, and Safehold Special Risk. The team at SAM can't thank them enough for making it possible for us to recognize the industry's best.
Congratulations to the 2019 SAMMY Leadership Award winners! For a look at our past SAMMY winners, visit our SAMMY Hall of Fame.