May 21, 2014 -- Gregg Blanchard
Sometimes conferences are too much fluff, too little substance. Too many ideas, too few applicable skills.
Destination Summit already reverses that trend for the better, but wanting to go a step further we came up with an idea that turned out to be a really fun exercise in resort marketing and design.
A hackathon for designers, "The 24 Hour Design Challenge" gave four teams (1 designer, 3 resort marketers) 24 hours to redesign the main landing page of a ski area website.
A Reminder
Now, let's be clear. The sites that I chose as blocks of clay for our designers' hands weren't in the shape they were because of neglect, nor lack of marketing skill.
They were in rough shape because of resources. Sometimes small areas simply struggle to cover costs for stuff like this.
So, while some of them may lack polish, go easy on them. But, without further delay, let's take a gander at the result.
TEAM JOE MYERS
Website: Mount Lemmon Ski Valley
Designer: Joe Myers
Marketer: Karla Grenon
Marketer: Lyndsey Owens
Marketer: Bill Quigley
BEFORE...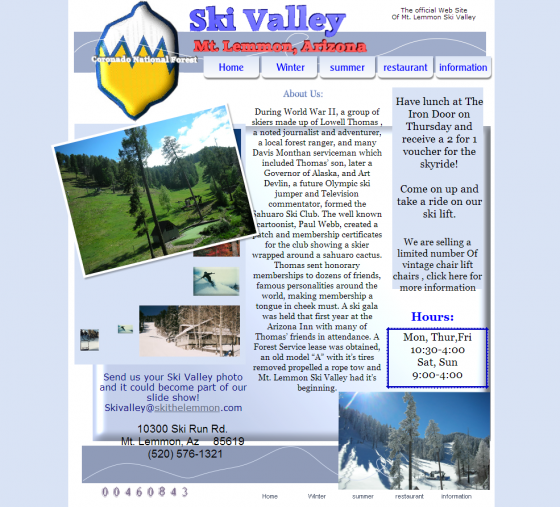 AFTER...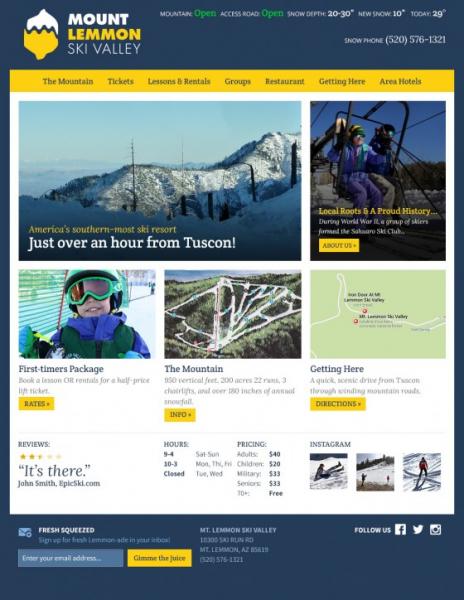 TEAM MONDO ROBOT
Website: Woodbury Ski Area
Designer: Ben Frederick
Marketer: Mike Swanson
Marketer: Ken Griffin
Marketer: Katie Smith
BEFORE...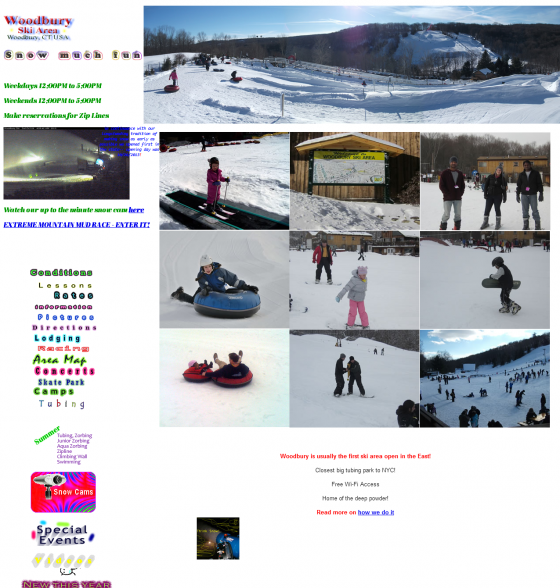 AFTER...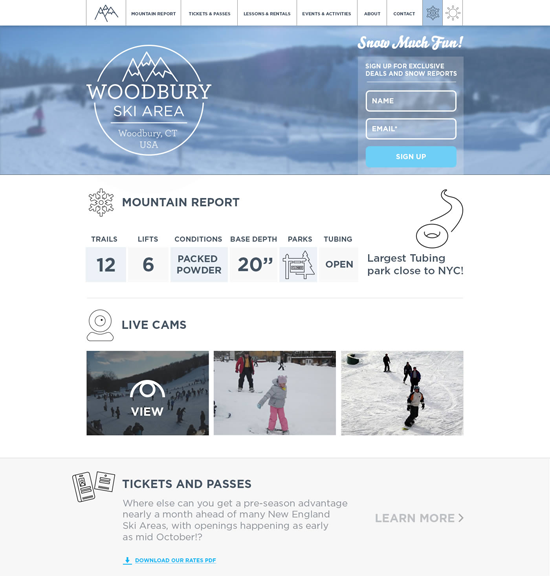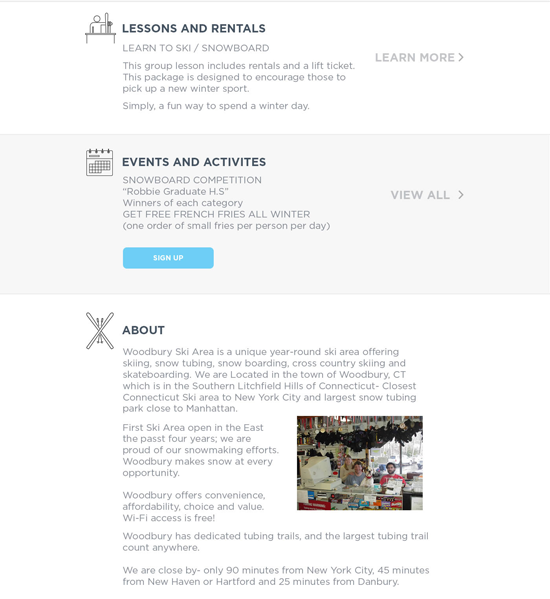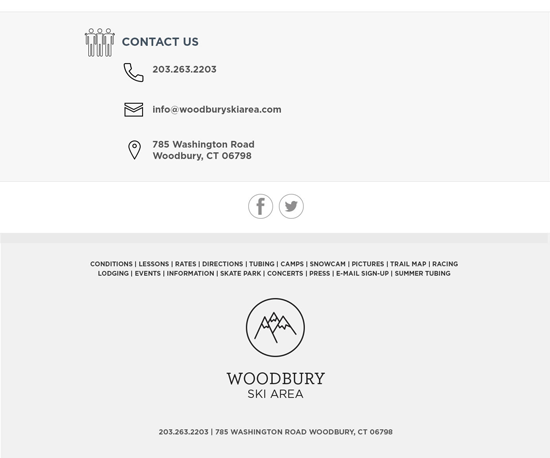 TEAM BLUE TENT
Designer: Tom Kenyon
Marketer: Matt Gebo
Marketer: Katie Fogel
Marketer: Patrick O'Donnell
BEFORE...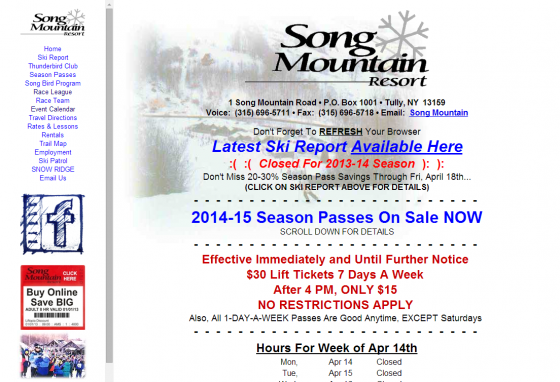 AFTER...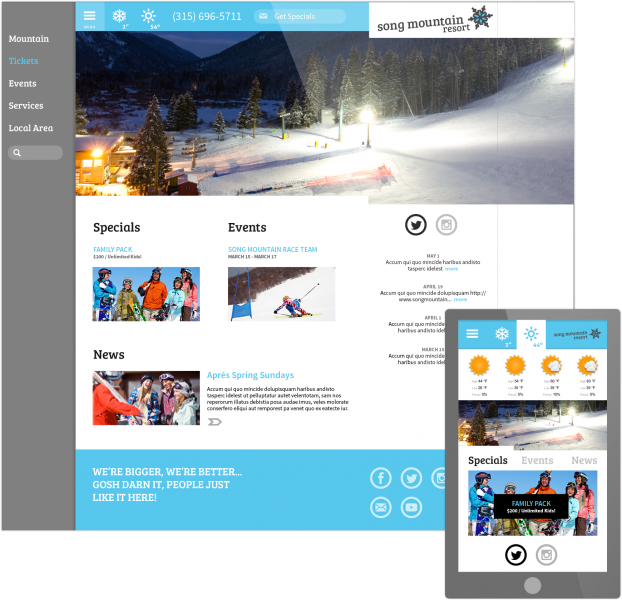 TEAM DIRIGO
Designer: Jessie Lacey (+ Jamie Ippolito)
Marketer: Jessica Jacobi
Marketer: Tara Gordon
Marketer: Sean Briggs
BEFORE...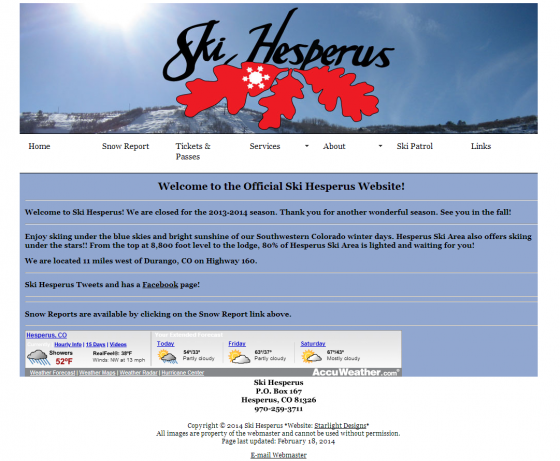 AFTER...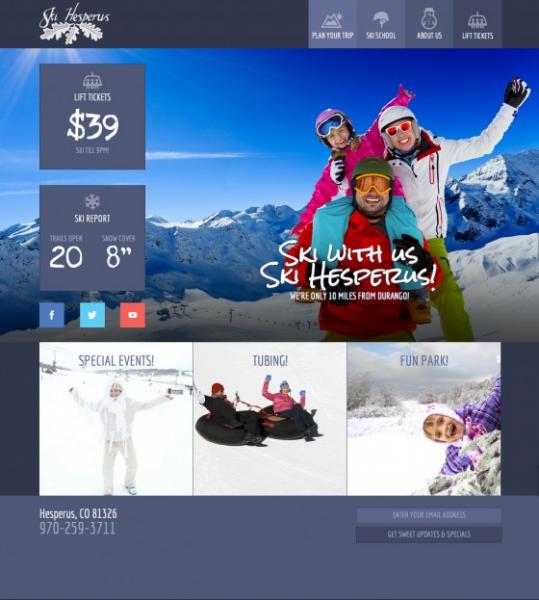 Impressed
I was really, really impressed with what these teams put together. They had limited time, different voices and perspectives, almost no assets or history to work with, and they delivered some really, really great stuff.
Well done to everyone involved.
>> To join the discussion CLICK HERE. For a complete list of Gregg's posts and market analysis, visit SlopeFillers.com.