July 11th, 2014 -- Gregg Blanchard
I love watching for new resort site launches because I love seeing the innovative ideas people apply toward this critical piece of web real estate.
Two recent launches (I guess one of them technically didn't come from the resort) caught my eye.
Here's a quick recap.
Telluride Bookmarks
While I was writing Wednesday's post about favorite's in lodging results, I got an email from Brad at Telluride showing me something that I had missed when I quickly glanced over their new design.
Before I get there, let's be honest, this is a beautiful site. On your first visit a full frame video plays (silently):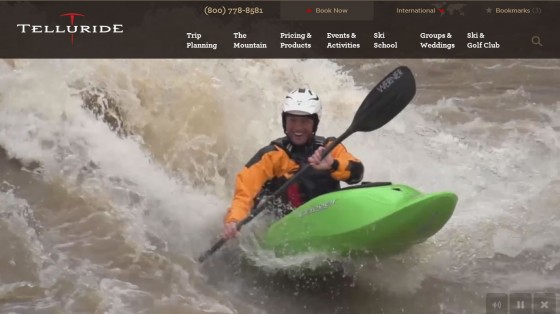 Each subsequent visit shows you this: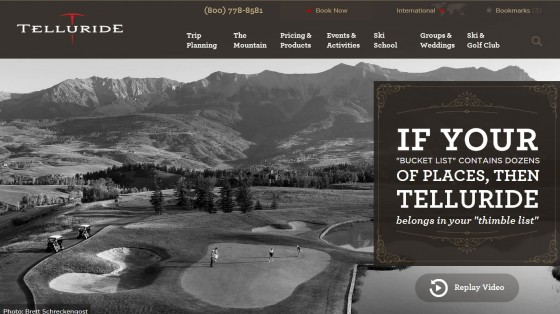 And don't get me started on how much I love their witty little "thimble list" headline. But the real things I want to point out is what you see in the top right corner.
Yep, "Bookmarks".
As you browse the site you see a "bookmark" link above and to the right of every page title.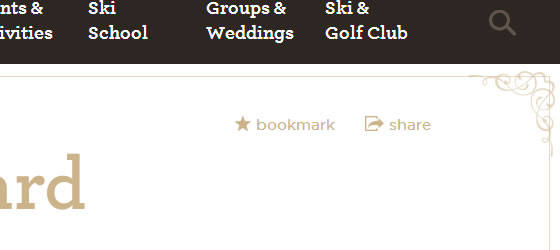 Bookmark a page and it will now show up in a list that can be revealed by clicking the "Bookmarks" link in the top nav area.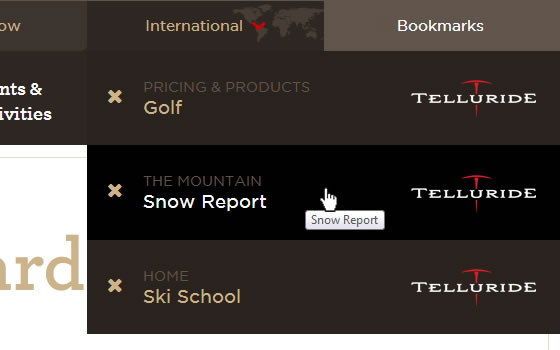 A simple feature, but a dang cool one. I'm really, really interested to see how visitors interact with it.
Tourism Whistler
Built entirely in-house, Tourism Whistler's new site is sassy with a healthy dose of simplicity on the "Discover", "Plan", "Book" breakdown in the nav.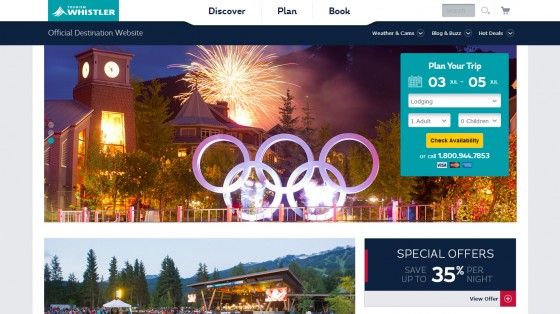 Now, as you might expect for someone visiting the page on July 2, the booking form is pre-populated with the dates July 3 – July 5.
But it gets really smart (and cool) when I view page tied to specific dates (like an event). Notice how the dates for the event are fully spanned by pre-populated dates in the booking form: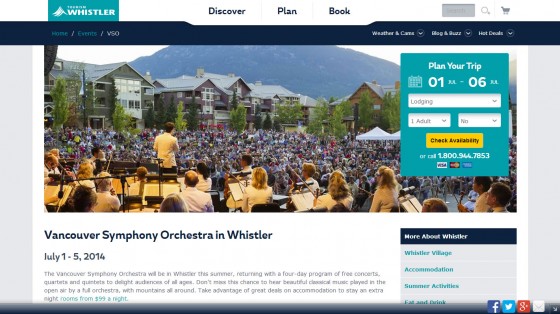 Fluke? Let's try another event: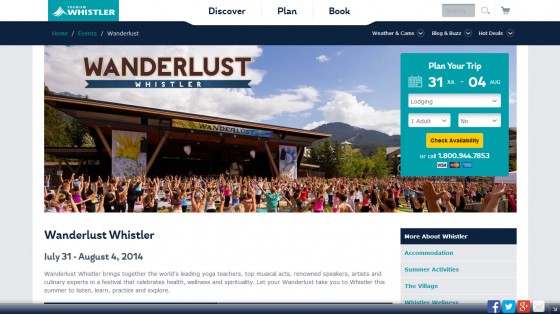 Simple and clever.
Even niftier is the full circle that is formed with a booking-engine doppelganger on the events page.
I can search events by dates. Then, no matter what even I choose, the booking form will be ready for my search with just a couple clicks.
Good stuff.
>> To join the discussion CLICK HERE. For a complete list of Gregg's posts and market analysis, visit SlopeFillers.com.