SPEAK OUT :: REMEMBERING DALE WALTERS
ISSUE
AUTHOR
Jan Leonard, Jennifer Rowan
---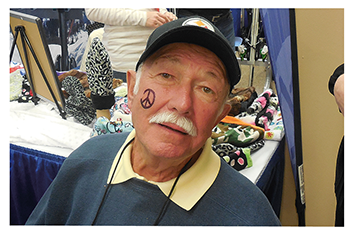 The man was a legend in the world of rope splicing. Dale was known by literally thousands of ski area personnel throughout the East and Midwest, but also across the entire U.S. He had been in the splicing business since 1984, and must have spliced thousands of lift lines, as well as other ropes.
But Dale was not just a rope splicer. He was an advocate of being involved in our skiing and ski lift industries, along with ANSI B77. When action was needed on any front, there was Dale, willing to help whatever cause/effort was needed, from helping with national and regional trade industries, to always being willing to teach lift mechanics the intricacies of rigging for splicing, as well as maintenance involving rigging and ropes in general. Again, he taught perhaps a thousand wire rope/rigging classes—probably more. How many accidents were avoided due to his instruction?
And then there was the guy who would banter with you or just enjoy giving one other grief, but always in a jovial way that simply was sheer fun. I just loved the guy. So it is a really sad day when we lost one of the true great pioneers in this industry who just did so much for all of us. There simply will never be another Dale Walters to come sliding down the wire rope. Dale, thank you for all you were, and for all of your lifelong gifts to this great industry.
—Jan Leonard
At Dale's service in October, people were invited to stand up and share a memory of Dale. I sat paralyzed. I didn't even know where to start. Dale's daughter, Whitney, son-in-law, JT, and I grew up (as if) in this industry. And I can't remember a trade show where I didn't stop to share a pretzel at their booth. Dale's sense of humor (except about the Steelers) and his wisdom were always cherished and will be sorely missed. But his legacy will live on with JT and Whitney at the helm—he taught them, and everyone else, what it is to do honest quality work, while not taking oneself too seriously.
—Jennifer Rowan
Click Here To Order