The mountain town of Gatlinburg is a major summer destination in the Great Smoky Mountains National Park, the most visited park in the United States (nearly twice the second most visited park, the Grand Canyon). Gatlinburg welcomes 11.4 million visitors each year with annual average sales of $3.4 billion.

"Operators will get a rare behind-the-scenes look at what makes the businesses in this high-traffic, high-sales area so successful," said SAM publisher Olivia Rowan. "We will visit and talk with operators about retail, attraction mix, marketing, pricing, safety, staffing, latest products and technologies, demographics, and much more. Gatlinburg is an eye-opening experience and a must-see for any mountain resort operator who is in, or getting into, the summer business."
THREE-DAY AGENDA
Tuesday, September 3
Camp registration at Margaritaville Gatlinburg (10:00 a.m. - 4:00 p.m.)

Field trips to CLIMBworks for zip lines, e-bikes, and downhill mountain biking
Demo a QuietKat e-bike or one from the CLIMBworks fleet and ride the mountain bike flow trail. Campers can also choose to mountain bike with Dave Kelly and the Gravity Logic crew and learn about flow trail design--the most used trail in your mountain bike operation.
Time slots for zip lining and e-bike tours: 11:30, 12:30, 1:30, 2:30 (11:00 a.m. - 4:00 p.m., sign-ups available to registered campers)
Connectivity and the New Era of Customer Experience - Claire Humber and Mike Kane, SE Group (at Margaritaville)
You've heard it before—your winter business is not your summer business. In winter, you are the only game in town for skiing and riding. By contrast, your summer business may have dozens of customer touch points, experiences, activities, and attractions, all within the context of a larger tourism-oriented destination. How do you unify your summer components, and those of neighboring summer businesses, into one story that meets the summer customer's expectations and elevates their experience? It's all about connecting the dots. We will dive into multiple definitions of connectivity, and explore your opportunity to become the ultimate adventure. (4:00 p.m. - 5:00 p.m.)
Vendor cocktail and dinner reception at Margaritaville (5:30 p.m. - 7:30 p.m.)
Rowdy Bear Nighttime Coaster Experience
We will walk to the Rowdy Bear Mountain Adventure Park where campers will experience a nighttime Walltopia zip coaster and Wiegand mountain coaster. Beers and snacks will be served. A brief presentation by the Rowdy Bear operators and attraction suppliers will provide valuable insights about the operation. (8:00 p.m. - 9:00 p.m.) Summer Ops Pop Up Talk: Rising Above the Din
Gatlinburg at night - music, activities and more.
Gatlinburg at night on your own: Hit the town to enjoy bluegrass music, moonshine and wine tastings, activities, and more. Meet us back at the Margarita bar for last call.
Wednesday, September 4
Overland Vehicle Ride to Anakeesta, Breakfast with a View
Campers will be whisked up to the top of the award-winning outdoor adventure park, Anakeesta, where a hot breakfast and spectacular views of the Smokies awaits. *Overland vehicles pick up between 7:30 a.m. and 7:45 a.m. out front of Margaritaville. (7:30 a.m. - 9:30 a.m.) Summer Ops Pop Up Talk: Connecting the Dots for Deeper Customer Experience
Magic in the Mountains: Master Planning with Anakeesta Owners
The owners of Anakeesta will share stories about their road to success and the lessons learned since opening the park in 2017. They will share how—in a town loaded with activities for its 11 million annual visitors—they found a way to stand out thanks to a strong brand that is tied to both the landscape and history. Anakeesta owners will share tips on master planning and incorporating mountain activities with thoughtful profit centers, and detail the value of passive details such as shaded seating with views, garden walks, and more. They'll also share how the brand and operations are evolving in response to high demand and visitor demographics. (8:45 a.m. - 9:30 a.m.)
Interactive Tours and Activities at Anakeesta
Attendees will explore the park on their own and have the option to drop in on different stations throughout the park where experts will be discussing topics such as retail, kids play, landscaping, storytelling, food & beverage, and more. We'll also experience the park's activities, including the CLIMBworks zip line and tree canopy walk, Beanstalk Builder's Treehouse Playground, Brandauer mountain coaster, and Sandy Creek Mining. (9:30 a.m. - 11:00 a.m.)
Next Stop, Ober Gatlinburg
We head to Ober Gatlinburg Ski Area for lunch and afternoon sessions and demos. Campers can take the chondola or overland vehicles to the base of Anakeesta and walk through downtown Gatlinburg (about .5 miles) to the Ober Gatlinburg tram base. Need to stop at the hotel first? Meet in front of Margaritaville at 11:15 a.m. for shuttle service to the tram. (11:00 a.m. - 11:30 a.m.)
Buffet Lunch at Ober Gatlinburg
Welcome by Kent Anders, owner of Ober Gatlinburg. Kent will share a brief history of Ober Gatlinburg and its challenges and opportunities in a crowded market. (11:45 a.m. - 12:30 p.m.) Summer Ops Pop Up Talk: How Does a Ski Area Differentiate in a Crowded Summer Market. Differentiation vs. Commodity.
Get Your Ride On - Dave Kelly, Paul Mutch, Peter Suttcliff of Gravity Logic; Pete Scales of QuietKat
Whether it's mountain biking, cross-country, or e-bikes, it's never been a better time to embrace two-wheeled experiences. Led by the top experts in the fields of bike park design and construction, e-bikes, mountain bike coaching, and risk management, this session will dive into how to create a revenue-based business around bikes, what type of experience is right for your operation, and how you go about doing it successfully. Dave Kelly, Paul Mutch, and Peter Sutcliff from Gravity Logic will be joined by e-bike experts and operators from top bike parks. Bring your questions and notepad as there will be a lot of useful information to help you start up or crank up your two-wheeled operation. (12:45 p.m. - 1:45 p.m., Ober Gatlinburg)
Summer Risk Trends and the Latest Incident Data - Tim Bruce and Justin Guth, Safehold
Insurance experts will break down the key summer risk areas and the latest incident data for participants and staff. Some of the key areas that will be discussed include contracts (manufacturer and third party), winter vs. summer protections, mountain bike programs—risk vs. reward, overall staffing numbers, patrol—have them or not, inspections, mountain coaster incidents and how to deal with them, and more. (1:45 p.m. - 2:30 p.m., Ober Gatlinburg)
Summer Ops Demo Break
Take a break, stretch the legs and go try some of the special demos we have on tap at Ober Gatlinburg.
- A Glice® Eco-Rink™ creates a new way for guests to enjoy your mountain any time of year. Learn more and try it yourself at the Glice demo in the ticket area at Ober Gatlinburg.
- Enjoy brews and baskets while demoing Innova disc golf products on the green at Ober.
- Take a ride on the ADG Ski Mountain Coaster at Ober and enjoy 2,750 feet of turns, dips, zig-zags, corkscrews and G-force adventures. The first batch of riders will also receive a free hat!
- A summer tubing park is a great revenue source. Try the new Neveplast tubing at Ober for more downhill thrills.
- Find your way through the Ropes Courses Incorporated Amaze'n Mazes activity located in the Ober base area.
(2:30 p.m. - 3:30 p.m., Ober Gatlinburg)
How to Create True Differentiation - Paula Rea, Solidarity of Unbridled Labour
In the winter months, it's clear what the experience is that we're selling. In the summer, it's less clear for many resorts. We often ask ourselves: What are we creating and what is its purpose? Are you going for a back-to-nature experience or full-on adrenaline adventure? What is your current mission and how will that apply to your summer operation? How do you create moments that connect your guests to the emotional, rational, and cultural experiences? This presentation / workshop will provide tools to help you look at your summer branding and experience in a different way. (3:30 p.m. - 4:30 p.m., Ober Gatlinburg)
Next Stop, SkyPark
Take the Ober Gatlinburg tram back into town at 4:20, 4:40 or 5:00 p.m. and walk a short distance to the Boyne SkyLift. We'll ride it to the top where there will be music, views, BBQ, and much more. (5:00 p.m. - 6:00 p.m.)
Presenting Boyne's SkyBridge: North America's Longest Pedestrian Suspension Bridge, plus BBQ, bluegrass music and more
Live bluegrass music by the award-winning Misty River will serenade campers at they delve into local BBQ and enjoy games on the SkyDeck. SkyPark general manager Randy Watson will take a break from the banjo and, along with the ERI planners and builders, will share why they created this new customer experience. Hear about lessons learned along the way and what's planned next. We will then experience the SkyBridge for ourselves before we get into a little moonshine tasting. (6:00 p.m. - 8:00 p.m.) Summer Ops Pop Up Talk: Creating Post-able Moments

Gatlinburg at Night
Let's go experience what brings 11.4 million people and $3.4 billion in sales to the Great Smokey Mountains and the mountain town of Gatlinburg. (9:00 p.m.)
Thursday, September 5
Breakfast in the Vendor Lounge at Margaritaville (7:15 a.m. - 9:15 a.m.)
Next Stop, Lumber Jack Feud, Pigeon Forge
Meet out front of Margaritaville as we embark on another adventure to try some cutting-edge new technology, learn about theming, and experience the story-based adventure park at Lumber Jack Feud. (9:15 a.m. - 10:00 a.m.)
Lumber Jack Feud Show
Enjoy an abbreviated version of the Lumber Jack Feud show. (10:00 a.m. - 10:30 a.m.)

Shaping the Experience to Your Target Audience with Nick Thompson of CLIMBworks, Anakeesta, and Lumber Jack Feud and Dan Brennan of Holmes Solutions
Nick shares insights into operating a park, diversifying destinations to stand out, and targeting specific demographics. Dan Brennan of Holmes Solutions shares background about the new, first-ever, zip-to-coaster Swtichback technology recently unveiled at Lumber Jack Feud. (10:30 a.m. - 11:30 a.m.) Summer Ops Pop Up Talk: Connecting to Your Audience, Telling a Story, Shaping the Experience for Your Target Audience
Boxed lunch and activities at Lumber Jack Feud
Grab a box lunch and try the activities and new technology at Lumberjack Feud Adventure Park, including the new Switchback coaster, ropes courses, log rolls, and more. (11:00 a.m. - 1:30 p.m.)
Optional Tours and Activities
Wiegand Coaster Tour - Thursday, Sept. 5, 2:00pm - 8:00pm
Visit six different mountain coasters in less than six hours with Wiegand. Sign up to spend an hour at each coaster location in Pigeon Forge and Gatlinburg including the Smoky Mountain Alpine Coaster, Rocky Top Coaster, the Coaster at the Goats on the Roof, Gatlinburg Mountain Coaster, and Rowdy Bear Adventure Park.
Water Works – A guided indoor waterpark tour - Thursday, Sept. 5, 1:30pm - 4:00pm
An ADG guided off-site tour of the popular Wilderness in the Smokies Indoor/Outdoor Water Park Resort in Sevierville. Home to the world's #1 surf ride the FlowRider, wave pools, rivers, slides and more, this resort is a prime example of how adding water can drive guests to your property year-round and grow your bottom line. Transportation will be provided.
Looking for more adventure and exploration?
Dollywood is offering campers $30 off tickets and Smoky Mountain Rafting has extended a $16 discount for rafting trips on Sept. 3, 5, and 7. Registered campers will receive information to book at discount.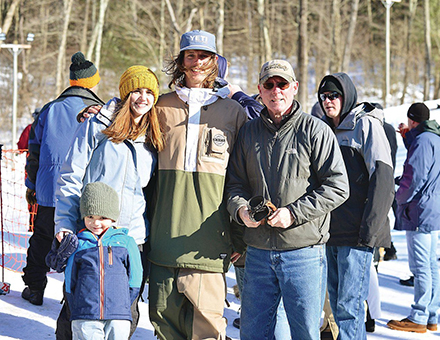 MORE INFORMATION
Come to Summer Ops Camp to gain insights into key strategies and opportunities that will boost your own summer ops business. Click here to register. Space is limited and filled on a first come first served basis.



Questions: E-mail sarahw@saminfo.com.
PACKAGES* ARE ALL-INCLUSIVE OF LODGING, MEALS, INDOOR SESSIONS, OUTDOOR WORKSHOPS & ACTIVITIES, NETWORKING EVENTS, DRINK TICKETS, AND WELCOME BAG.
CAMP PARTNERS