Welcome to the July edition of Snow People, where we highlight happenings to prominent ski industry and supplier personnel.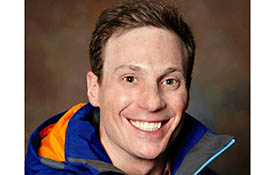 Eric Lipton, SNOW Operating
SNOW Operating is adding PSIA-AASI National Team member Eric Lipton to serve as managing director for its Conversion & Growth Partner Program. Lipton will take an active leadership role in the management and future direction of the program for SNOW's partner resorts.
Over the past three seasons, Lipton has helped SNOW Operating develop its educational content and on-snow training. In addition to being a three-term member of the PSIA-AASI National Alpine Team, Lipton also owned and operated a multi-faceted retail operation outside the ski industry.
"I have been watching this company since its inception—the questions they've been asking, and the long-held belief systems they have been challenging," Lipton said. "This is a dynamite team with an important mission of turning first-timers into life-timers, and there is no challenge within our industry that I would rather be working on."
SNOW Operating founder and CEO Joe Hession said, "Eric is one of the most highly respected snow sports professionals in our industry. With his unique blend of skills and experience, I have no doubt that Eric will help bring SNOW and our partner resorts to new heights in improving the guest experience and helping to grow our industry."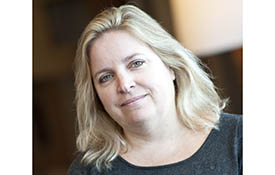 Trish Buyer, Inntopia
Trish Buyer is transitioning to a new, full-time role as Inntopia's senior vice president, finance and systems operations. In the new position, she will head the accounting finance team and continue to focus on the finance side of the business, as well as help maintain and track internal processes and systems.
Previously, Buyer was the executive director, finance, Phocuswright and Inntopia. Like Inntopia, Phocuswright is a wholly owned subsidiary of Northstar Travel Group.
Inntopia CEO Trevor Crist said, "[Trish] has already played a very important role in our company for years, and we now look forward to having her full time at our headquarters. I'm sure that she will enjoy living and working in Stowe and will take full advantage of the intrinsic benefits of working for Inntopia."
Buyer will be relocating from Connecticut to Stowe, Vt., where Inntopia's home office is. "This is such an amazing time of growth at Inntopia and I am privileged to be a part of it. I am very much looking forward to new snowshoe trails and exploring the beautiful state of Vermont," she said.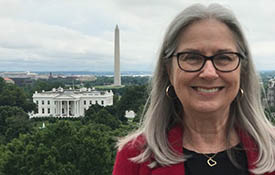 Pam Mackenzie, Inntopia
Pam Mackenzie joins the Inntopia management team as senior vice president, employee and partner engagement. Her role includes employee recruitment and retention across the entire organization, working directly with employees and their managers to evaluate skill sets, their "living culture," and creating a learning culture.
Mackenzie's previous experience includes managing several organizations through changes, such as the Vermont Agency of Commerce & Community Development, DeckerZinn LLC, Comcast, and the Greater Burlington YMCA.
"Inntopia is one of the most innovative companies I have worked with. Their size/scope of the work they have accomplished, and what is on the horizon, is exciting, interesting, and the tiniest bit scary; all the things that make me want to go to work each day," she said.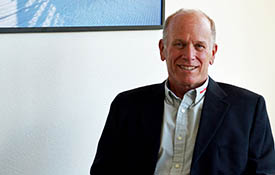 Chris Perkins, PistenBully Pro Academy
Chris Perkins has been appointed consultant/trainer for Kässbohrer All Terrain Vehicles' new program, PRO ACADEMY. Introduced at the NSAA Convention in May, PRO ACADEMY offers professional training for efficient and economical snow management.
Perkins started his career at Squaw Valley, Calif., and over the years has gained a wide scope of ski area knowledge. He has a broad range of expertise in snow grooming, snowmaking, ski lift construction, electronic ticketing and GPS systems. Most recently, he was a consultant to Vail Resorts for fleet management software.
Perkins' experience will be well-suited for PRO ACADEMY, which offers five different training modules: entry-level snow grooming; advanced snow grooming; individual consultation; practices for efficient snow management; and snow grooming for competitive events.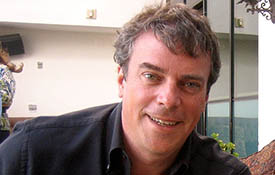 Francios Goulet, Group Rossignol North America
Group Rossignol North America president Ron Steele will retire from his current role effective July 17, 2017, and will be succeeded by Francois Goulet. Goulet worked for the company for 20 years prior to his departure in 2010. Most recently, he worked for the VF Corporation as its vice president, GM for The North Face Americas Division.
"Ron has brought the company into the next phase of growth with great momentum from the results accomplished over the last five years," said Bruno Cercley, the Group's CEO. "Naming Francois as the North American president is a natural next step. We are confident Francois will be able to build upon the strong foundation set by Ron. We have great momentum across our brands and are poised to continue this growth with Francois's leadership, while taking on future challenges."
"I am extremely pleased to return to Group Rossignol. Group Rossignol has some of the best known and iconic brands in the winter sports business," said Goulet. "The Group is enjoying a strong position and I am looking forward to rejoining the team and maintaining the current momentum."
Steele will remain an advisor to Goulet and Cercley through August 2018.