SAM Magazine—Boulder, Colo., Aug. 16, 2017—As it undergoes a multi-million dollar capital development, including the installation of a new six-passenger chairlift,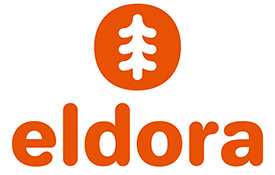 Eldora Mountain Resort unveiled its new branding and a "Closer to You" campaign, which celebrates the mountain's 56-year history as Boulder County's mountain playground.
"We're excited to honor Eldora's tradition by making investments that improve the quality of the experience and reinvigorate our focus on outdoor experiences that are charming, pure and full of energy," said Brent Tregaskis, Eldora general manager. "Eldora is an integral part of the authentic Boulder lifestyle. From beginner skiers and snowboarders to seasoned pass holders, visitors will find the new Eldora experience focused on authentic mountain free-spirited fun."
It's a smart move to give the resort's brand a facelift alongside the many projects that are transforming the physical resort for the upcoming winter season. In addition to the new lift, which replaces two 1970s fixed-grip lifts, several updates to its lodges are being made, including: free Wi-Fi in Indian Peaks Lodge and Timbers Lodge, refurbished public areas and updated restrooms in Timbers Lodge and Lookout Lodge, healthier and more diverse menu options, and an expanded ski beach outside Timbers. Also, a huge electrical upgrade will provide cleaner and more reliable power resort-wide.
"Eldora is a community gem, and we want it to be part of Boulder County and beyond for generations to come," said Tim Brennwald, chief operating officer at Powdr. "Celebrating Eldora's unique story in both the brand campaign and in the on-the-ground experience creates a vibrant local community."