SAM Magazine—Girdwood, Alaska, Oct. 10, 2018—Canadian hospitality company Pomeroy Lodging has entered into a contract to purchase Alyeska Resort, including the 300-room Alyeska Hotel, from John Byrne, who has owned the resort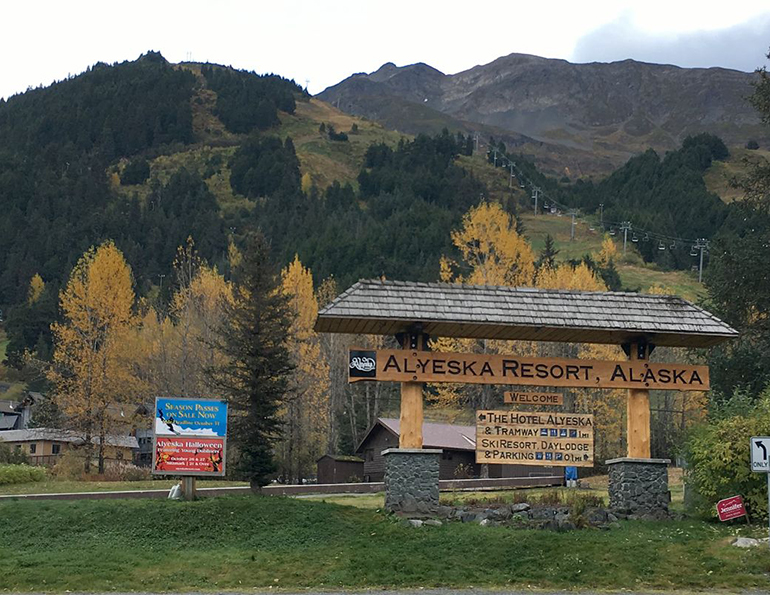 Alyeska Resort entrance. Photo: Bob Hallinen, Anchorage Daily Newsfor 12 years. The transaction is expected to close by the end of November. Details of the transaction have not been disclosed.
"All aspects are positive," Alyeksa general manager Brian Burnett told SAM. "The resort is operating on stable ground and we are expecting the new ownership to continue Mr. Byrne's vision of a four-season resort."
Alberta-based Pomeroy Lodging owns and operates 18 hotels in western Canada. Alyeska will be its first property outside of Canada. Pomeroy president Stefan Nasalski said it's too early to announce any plans the company has for the resort, but more announcements can be expected later this year.
The Anchorage Daily News reported that the resort and related property is appraised at $45.8 million in 2018 for tax purposes, according to the Municipality of Anchorage Property Appraisal Division. That total is comprised of $34.1 million in land, buildings, and structures. The remaining $11.7 million is the tally of personal property, including furniture, equipment and other assets used in the operation of the business.