Page 6 of 8
HUNTER MOUNTAIN, N.Y.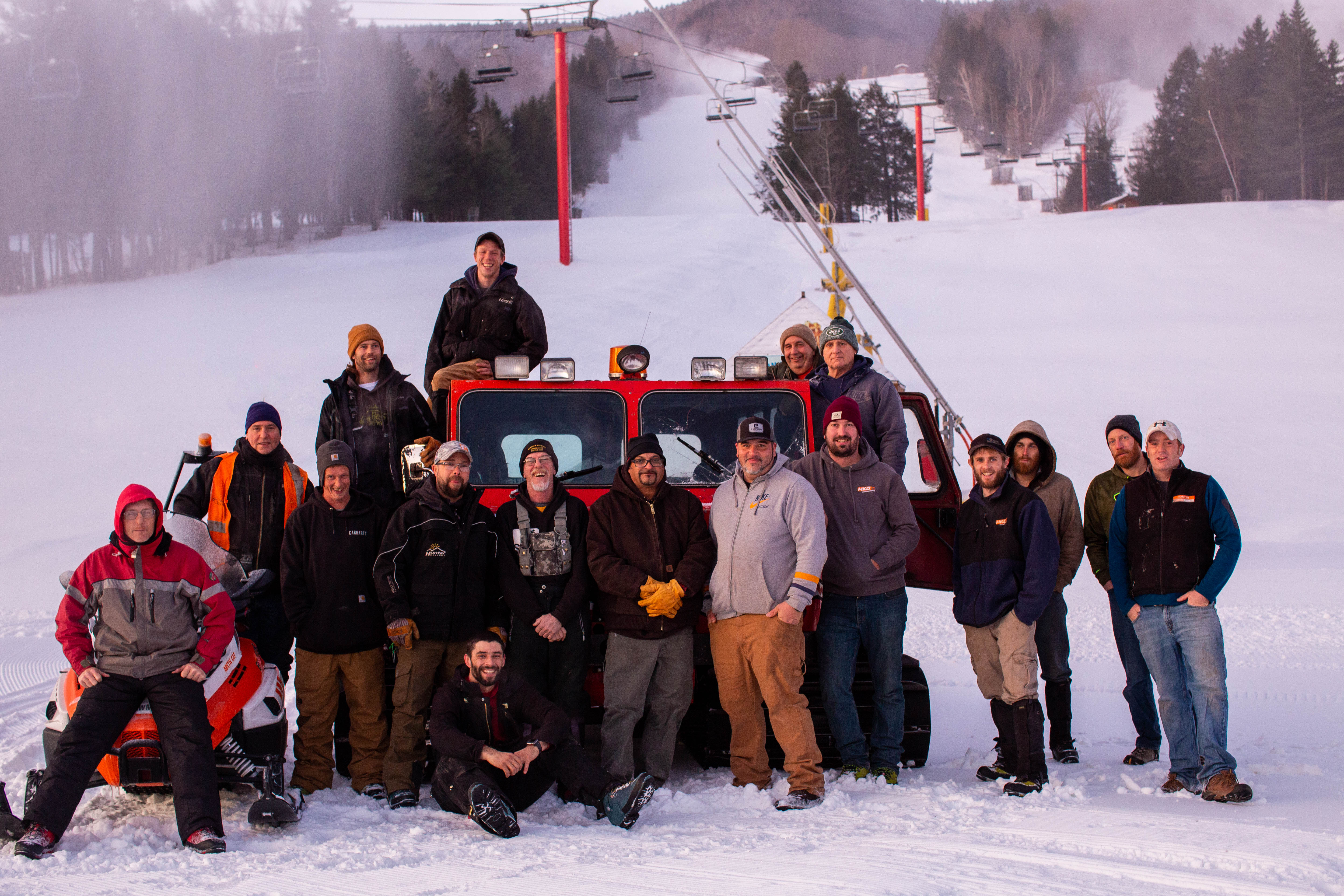 We are the snowmaking crew at Hunter Mountain. There are 26 snowmakers on our team. The perfect forecast for making snow is no wind, temperatures under 15 degrees, with low humidity. We have well over 150 years of snowmaking experience. If you opened the break room fridge, you would see Rizzo's eggnog and microwavable meals. The motto of our snowmaking team is, "Just Send It." If snowmaking was a professional sport, our team name would be "The Misfits." The percentage of people on our crew who ski or ride is lower than you would think with only around 15%. If we threw a snowmaker's party, Surf and Turf and a variety of beer, would be on the dinner menu. The 5 key items we always bring on a gun run are: your light, snowmaking wrench, shovel, a torch, and a 4-in-1 screwdriver. Our crew keeps coming back year after year to make snow because there is no other job quite like snowmaking in the winter.




*Voting rules allow each person to vote once a day during the voting period.