Page 2 of 3

THE ADVISORY TEAM
---
For the inagural SAM Summit Series, we are very fortunate to have six of the mountain resort industry's most respected and influential leaders serving as advisers to a group of 10 up-and-coming resort staffers. This group of accomplished individuals will leverage their knowledge and experience to collectively help guide, mentor, and advise the participants throughout the Summit Series.
Thank you to this esteemed group of advisers for taking the time to encourage and grow our industy's future leaders.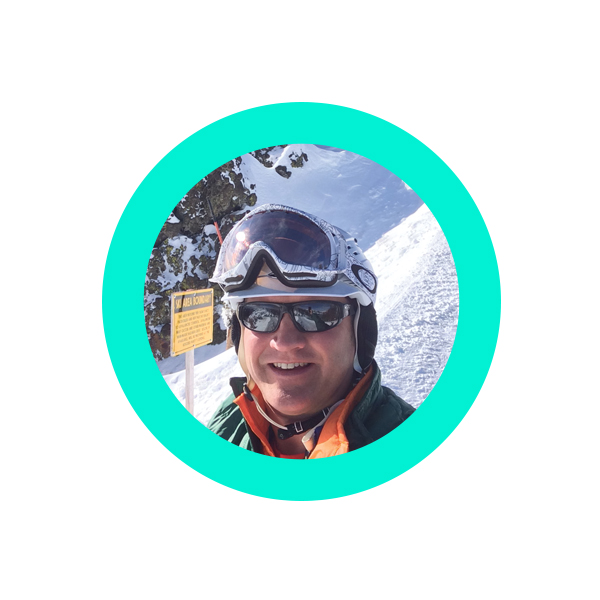 Kris Blomback, General Manager
Pats Peak, NH.
Kris Blomback started at Pats Peak, N.H., in 1991 as the operations manager before being named as the resort's general manager—a position he's held for the last 21 years. Prior to Pats Peak, he worked at Magic Mountain in Vermont as the snowmaking supervisor and base area operations manager. Raised on Long Island, Kris headed to the mountains at age 18 to pursue his passion for the ski industry. He has been in the ski business in one way or another—from leading group ski tours to running general operations—for the last 32 years. As a leader, Kris contributes to several boards and committees, including: the NSAA Small Ski Areas Committee, two terms on the NSAA Board of Directors, and former chairman of Ski New Hampshire. He recently spent 18 months serving as a representative of outdoor recreation interests on New Hampshire's Water Sustainability Commission, and was then appointed by the Governor to serve on the Air Resources Council. Kris has also been recognized as a strong leader in the mountain resort industry, having been named a 2006 SAMMY Award winner. Kris' wife Jennifer works for the Vermont Attorney Title Insurance Company, and they have a 20-year-old daughter, Halle.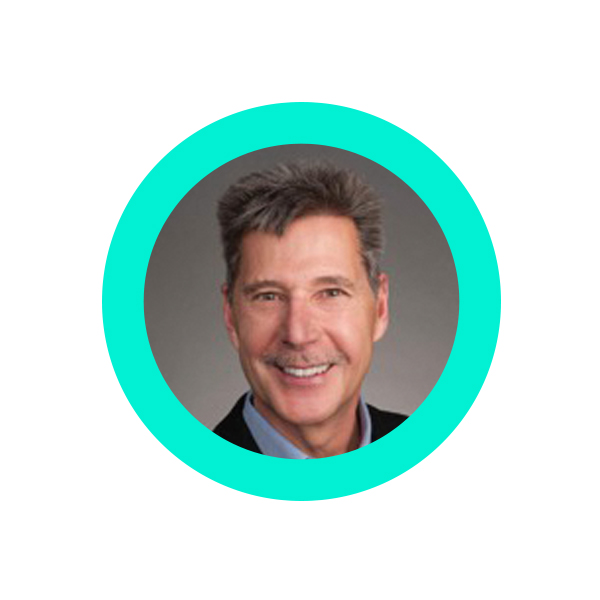 Blaise Carrig, Senior Advisor, Mountain Division
Vail Resorts
With more than 40 years of ski industry experience, Blaise Carrig has helped elevate the resorts and companies he's been a part of since his first job at Sugarbush, Vt., in 1976. At Sugarbush, he worked in a variety of positions, from ski patrol to president and eventually as the resort's managing director until 1997. He then moved out west to become president and managing director of The Canyons in Park City, Utah, leading the resort from 1997 to 2002. Blaise moved even further west in 2002 to Heavenly Mountain Resort, Calif., where he was senior vice president and COO for six years. After a brief stint as Vail Resorts' executive vice president in 2008, he was promoted to the role of president of Vail Resorts in September of that year. Blaise was responsible for overseeing all of the company's mountain resort operations, mountain resort capital projects, budgeting and strategic planning. In 2015, he transitioned into his current role as senior advisor for Vail Resorts' mountain division. Blaise recently served as chairman of the National Ski Areas Association, and is now past chair. In the past he has served as chairman of Vermont Ski Areas Association, Ski Utah, and the California Ski Areas Association.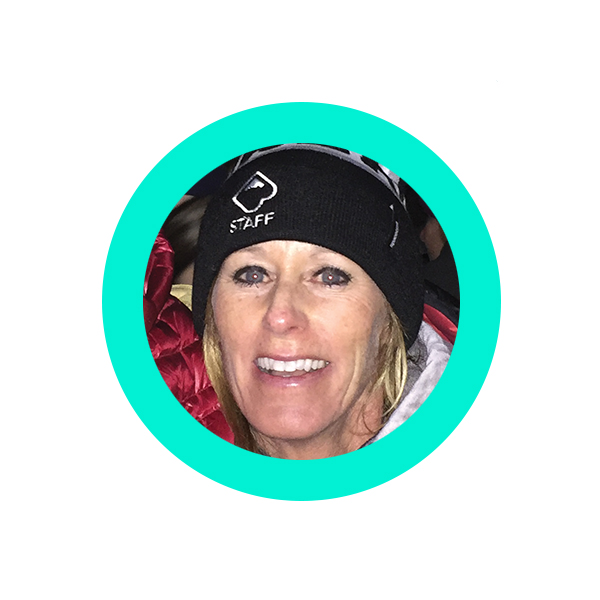 Jody Churich
Powdr Corp. - Woodward
Jody Churich began her ski industry career in 1998 as director of sales and marketing at Alpine Meadows, Calif., where she spent more than seven years managing the resort's advertising, corporate and group sales, PR, and events planning. In 2006, she stepped up to become president and GM of Boreal and Soda Springs ski areas and Woodward Tahoe in California. During her time there, Jody oversaw all resort business operations, development, strategy, and finance for the ski areas. Then in 2012, she was promoted to her current role of executive vice president and COO for Woodward, Powdr Corporation's growing youth lifestyle brand. She sits on Powdr's executive team, managing corporate business development, strategy, operations management, and expansion for Woodward. Also in 2012, just as she was making the transition to her corporate role, Jody was recognized with a SAMMY Award.
Barb Green, President
Blue Mountain, Pa.
Throughout Barb Green's career, she has been an integral part of managing and growing successful companies in a variety of industries. Her first job out of college was with international CPA firm Earnst & Young where she supervised audits on manufacturing, construction, health care and insurance clients. She moved on to spend seven years as controller for Rouse & Associates, a now billion-dollar real estate company headquartered in Malvern, Penn. During her time there, Barb played a vital role in growing the company from a staff of 80 with three regional offices and 70 partnerships to more than 250 staff members, 12 regional offices and over 200 partnerships. Her first foray into the ski industry was from 1993 to 1998 when she served as controller for Blue Mountain, Pa. After three years working as director of sales operations for internet provider Breakaway Solutions, in 2001 she started Gestalt, LLC—a system integration consulting company for the energy and defense industry—serving as owner and CFO. Gestalt grew to a $50 million company by the time it was sold to Accenture in 2007. Since 2007, Barb has been president of Blue Mountain. Over the past 10 years, she has orchestrated millions of dollars in capital improvements at the resort, with more in the works.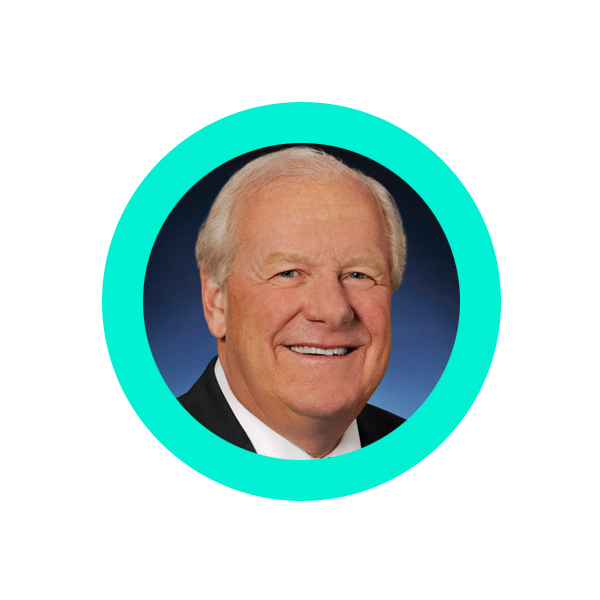 Bill Jensen, Partner/CEO
Telluride Ski & Golf, Colo.
Bill Jensen has enjoyed an accomplished and influential 43-year career in the ski industry, starting in 1974 as a lift operator at Mammoth Mountain, Calif. He then went on to work in operations at Sun Valley, Idaho and Ski Bluewood, Wash., before spending nine years with PistenBully as a sales manager and eventually vice president. In 1989, he got back in the resort game as VP of marketing for Sunday River, Maine. He then moved on to Fibreboard Resort Group as president and GM of Northstar at Tahoe, and was promoted to president of the resort group in 1994. Bill joined Vail Resorts as COO of Breckenridge Ski Resort in 1997, and then became COO of Vail Mountain in 1999. In 2006, he was promoted to president of Vail Resorts' mountain division with oversight responsibility for Vail, Beaver Creek, Breckenridge, Keystone and Heavenly, as well as Vail Resorts' retail division. Then from 2008 to 2015 he was CEO of Intrawest before moving on to his current role as partner and CEO of Telluride Ski and Golf. In addition, Bill is past chairman of the NSAA, a SAMMY Award winner in 2002, and was inducted into the Colorado Ski Hall of Fame in 2008. He also serves on several local and national boards and committees. Bill and his wife Cheryl have homes in Telluride and Vail, Colo.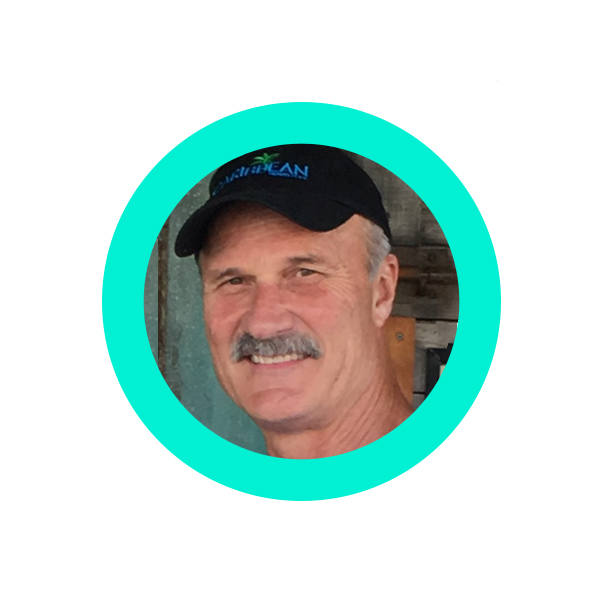 John Rice, General Manager
Sierra-at-Tahoe, Calif.
John Rice has worked in ski area management throughout his entire 40-year career, holding management positions at several California resorts including Squaw Valley USA, Sierra Summit, Snow Summit, Bear Mountain, and currently serves as general manager of Sierra-at-Tahoe. He is known for his work in bringing the sport of snowboarding to the ski resort industry in the 1980s, and is credited with building the first full-time snowboard terrain park in the U.S. He also works as a consultant and expert witness in safety, terrain parks, and ski area operations at resorts in the U.S., Canada, Europe, Asia and Australia. John is a professional member of several organizations, has served on many industry boards, and is currently an elected officer of the Lake Valley Fire Protection District. As a motivational speaker, he has delivered keynote and topical presentations to a variety of organizations. He was also a 2001 SAMMY Award winner. In addition, John is an avid skier and snowboarder, a professional musician, family man, and enjoys all forms of outdoor recreation in his free time.