SAM Magazine—Virgil, N.Y., Dec. 17, 2019—John and Christine Meier have become the sole owners of Greek Peak Mountain Resort and Toggenburg Mountain in central New York. They acquired business partner Marc Stemerman's 50 percent interest in the operations this November. The terms of the buyout have not been disclosed.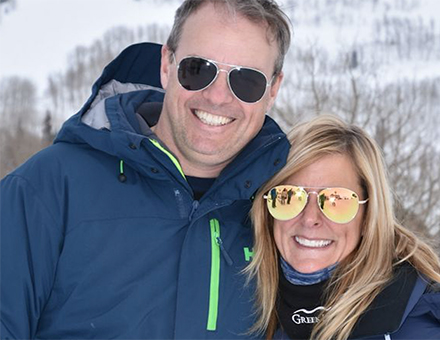 John and Christine Meier
John Meier and Stemerman bought Greek Peak out of bankruptcy for $7.5 million in 2013 and purchased Toggenburg in 2015. The partners had invested more than $10 million in upgrades primarily at Greek Peak over the last six years.
"I believe in investing in the mountain. Snowmaking and grooming equipment, pumphouses, lifts, trails and all of the associated infrastructure, both above and below ground, are what separates us from any other ski area in the region," said Meier.
"I think becoming the 100 percent equity owners of Greek Peak will give a unifying vision around the direction of the resort moving forward," he added.
Greek Peak is a four seasons resort with 220 skiable acres, six lifts, night and cross-country skiing, and tubing. Toggenburg is a winter-only operation with 20 trails, five lifts, and a tubing center. The two ski areas are roughly 40 minutes apart and offer a reciprocal season pass, allowing guests access to both hills.