RESORTS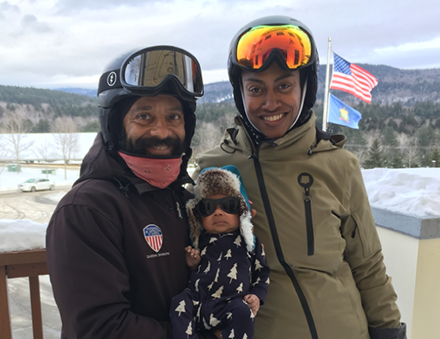 Bobby Johnson, Jr., Magic Mountain, Vt.
Magic Mountain has hired Robert "Bobby" Johnson, Jr. as director of the Snowsports Learning Center, starting Dec. 5. Johnson is reported to be the first Black leader of a ski school in Vermont, and possibly the country. He began his teaching career at Smuggler's Notch, Vt., in 1983, and joined the Professional Ski Instructors of America (PSIA) in 1988. He is a PSIA Level 3 instructor for alpine and telemark skiing, and Level 2 for snowboarding.
Magic president Geoff Hatheway first learned about Johnson's credentials in August when Johnson was invited to attend a Ski Vermont panel on how to include more Black, indigenous, people of color (BIPOC) as customers, workers, and leaders in the ski industry.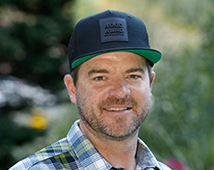 Chris "Gunny" Gunnarson, Woodward Park City, Utah
Chris "Gunny" Gunnarson will lead POWDR's flagship Woodward destination as general manager of Woodward Park City, while continuing as POWDR senior vice president of Woodward Mountain Experiences. As general manager, Gunnarson will develop Woodward Park City's innovative environments and engaging programming to enable safe progression and a thriving community across all Woodward sport disciplines. Additionally, he will continue to oversee Woodward Mountain Experiences for POWDR, including Woodward Mountain Parks, which first launched during the 2019-20 season at six of POWDR's mountain resorts. Gunnarson first joined the company in 2018 as senior vice president of youth development.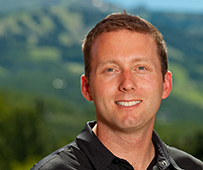 Christian Knapp, formerly Aspen Skiing Co., Colo.
In anticipation of a challenging season ahead, Aspen Skiing Company has eliminated 50 positions from its workforce through lay-offs and attrition, including SAMMY winner Christian Knapp's role of chief marketing officer. Knapp oversaw Aspen's marketing efforts for almost a decade, producing award-winning campaigns such as "Give A Flake." He remains involved in the ski industry, though, co-hosting along with Mark Sullivan a podcast produced by The Snowboard Project. They have a new series called Lift Ticket: Resort Riding in COVID Times.
Christian Knapp has worked in ski resort marketing for more than twenty years, cutting his teeth at Breckenridge and then Keystone before heading over to Aspen a decade ago. He is also a life long snowboarder and created the Mountain Collective pass, making season passes an affordable option for riders everywhere.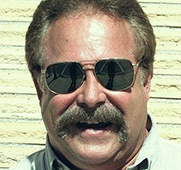 Phil Edholm, Lookout Associates, Idaho
Longtime resort industry professional R. Phil Edholm retired as chief executive officer and president of Lookout Associates, owner of Lookout Pass Ski & Recreation Area & Route of the Hiawatha Scenic Bike Trail. His retirement comes after 42 years of serving in key executive roles, including as owner, for multiple resorts throughout the western United States. He is a past president of the Idaho Ski Areas Association and the Inland Northwest Ski Areas Association. Most recently, Edholm guided the passage of legislation addressing liability limitations for both winter and summer operations in the state of Idaho. He will continue in an ongoing consulting assignment for Lookout Associates.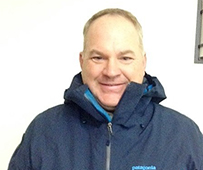 Doug Daniels, Mount Sunapee, N.H.
Doug Daniels joined the senior leadership team at Mount Sunapee in August as the senior manager of skier services. His responsibilities include overseeing the ski and snowboard school, product sales and services, competition services, childcare, and summer activities. Daniels has been in the ski industry for more than 30 years, most recently as an independent consultant for ski industry suppliers and ski resorts in a broad spectrum of business development projects. Prior to that, he worked at Mount Snow, Vt., for 18 years in various skier services roles.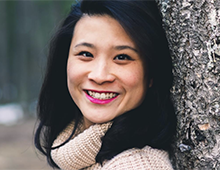 Maren Siu, Whitefish Mountain Resort, Mont.
Maren Siu started as the new public relations manager for Whitefish Mountain Resort in September. Siu has spent the last four years working and living in Flathead Valley as a broadcast journalist at ABCFOX Montana and KPAX/KAJ, covering national news and local stories.
Charles Adams and Cassandra Koranda, Wachusett Mountain, Mass.
Charles Adams, former assistant general manager at Boston's TD Garden, has joined Wachusett as its new food & beverage director. Cassandra Koranda was promoted to the role of executive chef.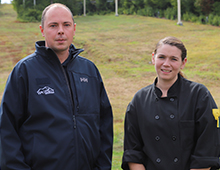 Adams brings more than 15 years of experience and leadership in a variety of food service operations at major sporting venues. At Wachusett, he will oversee all food & beverage operations and private event catering including weddings, corporate outings, private functions, meetings and sales of Wachusett's private Mountain Suite Slope Skyboxes.
Koranda has been Wachusett's sous chef for the past two years. As executive chef, she will supervise kitchen operations and oversee the menus for Wachusett's Main Food Court Cafeteria, Black Diamond Restaurant, Balance Rock Coffee Company, and O'Brien's Deck Bar & Grill. She will also be responsible for all of Wachusett's private event catering.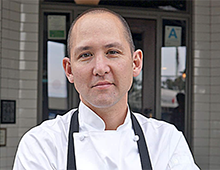 Jonathon Wood, Steamboat Resort, Colo.
Chef Jonathan Wood, a 20-year veteran of the culinary industry, has been hired in the newly created role of director of culinary operations for Steamboat Ski & Resort Corporation. Wood will oversee all of Steamboat's food & beverage operations including on-mountain, base area, the Steamboat Grand and Haymaker. Before joining Steamboat, Wood was the corporate executive chef at Grill Concepts, Inc. in Los Angeles; executive chef/director of food & beverage at the Intercontinental Hotel Century City in Los Angeles; and executive chef for Fairmont Hotels and Resorts at its signature restaurant, The Oak Room.
ASSOCIATIONS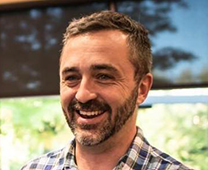 Bo Bigelow, Minnesota Ski Areas Association
Bo Bigelow was named the executive director of the Minnesota Ski Areas Association in June. Bigelow replaces Luci Botzek who served as ED for just shy of 7 years and retired on June 30. Prior to relocating to Minnesota in 2019, Bigelow was with the Ski Maine Association for 13 years, overseeing the production of the New England Summit.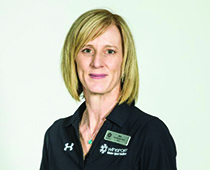 Canada West Ski Areas Association
The Canada West Ski Areas Association (CWSAA) welcomes four new directors elected to the CWSAA Board:
Alberta, Saskatchewan, Manitoba (ASM) division director Kim Jones,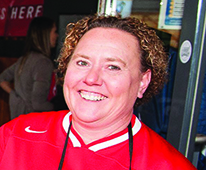 WinSport
Alberta, Saskatchewan, Manitoba (ASM) division director Penny Lindballe,
Valley Ski Club
BC-Yukon division director Hildur Sinclair, Troll Resort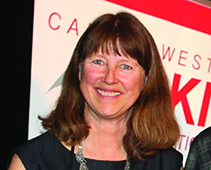 Associate director Dorothy Gould, Rigging Specialties & Rocky Mountain Lift Services
These four women are all exceptional leaders in the ski industry and bring a
diverse set of proven skills and experience to the 12-person Board.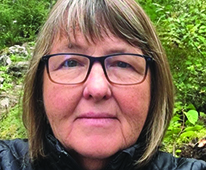 Andy Cohen of Fernie Alpine Resort was elected as the new CWSAA board chair, and Andre Quenneville (Mount Norquay), who has served as the CWSAA board chair for the past two years, moves into the role of past chair. Doug MacFarlane (Whistler Blackcomb) moves into the role of BC-Yukon division chair.
SUPPLIERS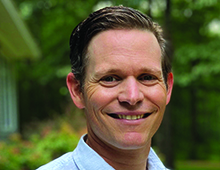 Tim Barnhorst, Mountain Guard
The MountainGuard Insurance Program promoted Tim Barnhorst to senior vice president, program manager. Barnhorst will work alongside Bo Adams and Tim Hendrickson to oversee the success of the MountainGuard program, and will be responsible for the management of a dedicated client territory. He joined the MountainGuard team in 2010 as a client service specialist and associate producer. He quickly developed his insurance acumen by earning his associate in risk management (ARM) and chartered property casualty underwriter (CPCU) designations within his first three years in the insurance business. In 2018, he was promoted to assistant vice president and in 2019 he assumed the role of vice president.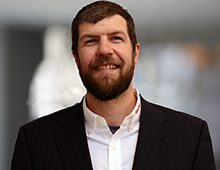 Emil Madden, PistenBully
PistenBully has hired Emil Madden for the position of SNOWsat & Pro Academy manager.
Madden brings 12 years of ski industry experience to the positions. He most recently served as grooming manager at Vail Mountain, Colo.
Francesco Rinaldi Ceroni, Smith

Smith, one of Safilo Group's core brands, appointed Francesco Rinaldi Ceroni as general manager. Ceronoi has more than 13 years of experience in the industry across wholesale and retail departments and previously worked as VP, international strategy & business development at Costa Del Mar. He will lead the global business across all commercial channels out of the Portland, Ore., headquarters.
François Benaben, Bollé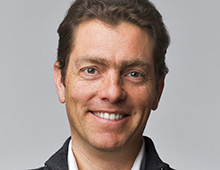 Bollé Brands named François Benaben, former vice president of Rossignol Group for Europe, Asia and the Southern Hemisphere, as the new president of its Sport and Luxury business. After 14 years in several sales and category management positions at Danone and L'Oréal, Benaben joined the Rossignol Group in 2011 as VP of sales for its Winter Sports Equipment business. In 2016, he took over marketing and communication responsibilities as well as worldwide sales. In his new position at Bollé Brands, Benaben will lead the group's Sports & Luxury business with the brands Bollé, Spy, Cébé, H2Optix and Serengeti.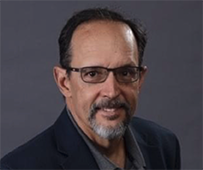 Charles Blier, PNP Supply and The Alford Design Group
Ski industry veteran, Charles Blier, has joined the ranks of PNP Supply and The Alford Design Group as vice president of business planning & development. Blier brings 32 years of mountain resort, general management, and business development experience. Building on the solid success of PNP Supply and The Alford Design Group over the past four+ decades, his background in engineering and business will help support the growth of the companies.
AWARDS
U.S. Ski and Snowboard Hall of Fame
The eight inductees in the class of 2020 include the late Howard Peterson, leader and visionary at the U.S. Ski Team; Olympic downhill racer Holly Flanders; ski area mastermind Brian Fairbank; two-time Olympic snowboard champion Seth Wescott; longtime International Ski Federation and U.S. Ski Team leader Hank Tauber; FIS Cross Country World Cup winner Alison Owen; inventor of THE Ski, Bobby Burns; and U.S. Ski Team Freestyle aerialist Kristean Porter.
See the full article about the HOF inductees here. https://www.saminfo.com/headline-news/9673-u-s-ski-and-snowboard-hall-of-fame-class-of-2020
North American Snowsports Journalists Association (NASJA)
During its first-ever online award ceremony on Sept. 22, 2020, the North American Snowsports Journalists Association (NASJA), honored eight people in the snowsports industry with their highest awards. The winners were:
Harold S. Hirsch Award for Excellence in Snowsports Journalism: Eric Smith, former business reporter for SGB Media and now founder of Snowsports Business Report, won in the "words" category. There was a tie in the "images" category: five-time Hirsch Award recipient Dino Vournas, a member of SATW and active member of NASJA since 1977; and filmmakers Ray and Alicia Alba of Alba Adventures.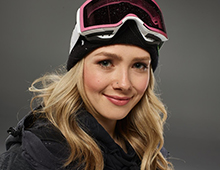 Paul Robbins Outstanding Competitor Award: Maggie Voisin, 21, U.S. Ski & Snowboard Ski Slopestyle Team member from Whitefish, Mont., and Park City, Utah. Voison, a two-time Olympian (2014, 2018), had one of the best comeback seasons the freeski community has ever seen.
Bob Gillen Memorial Award: John Wagnon, who for 46 years was a force for innovation and change in the way ski resorts deal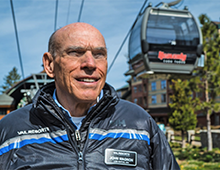 with media relations and how these resorts and regions market themselves to the local and worldwide snowsports communities. When Vail Resorts purchased Heavenly in 2011, Wagnon became senior director of regional marketing of the company's three Tahoe resorts and helped shape iconic brands and strategies still in use today. He retired in 2016.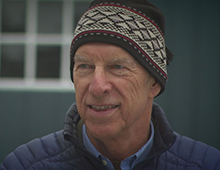 Mitch Kaplan Award: Greg Sweetser, former director of the Ski Maine Association, where he served for 24 years.
Carson White Snowsports Achievement Award: Dave Kelly, Magic Carpet Ski Lifts, revolutionized the ski industry and ski areas and made life a lot easier and less terrifying for beginners.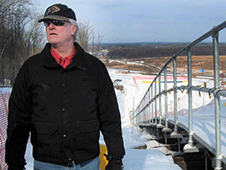 Read the full bios of the award winners here. https://nasja.org/explore-nasja/awards/.
Alterra Mountain Company, Telly Award
Alterra Mountain Company won its second silver Telly Award in the promotional campaign category. The Ikon Pass video series, "It's Not Winter," was produced by Stept Studios. The Telly Awards honor excellence in video and television across all screens and are judged by a group of more than 200 industry experts.
OBITS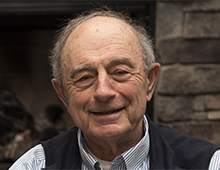 Clyde Allen Perfect
Clyde Allen Perfect, one of the founding members and owners of Perfect North Slopes, died Aug. 26 at age 87. In 1980, Clyde and his family opened Perfect North Slopes ski area on their 200-acre farm. Perfect North Slopes has grown into one of the most successful ski areas in the Midwest, and a major employer in the community.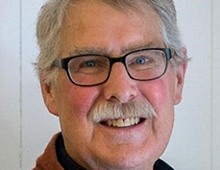 David Mark Doman
David Mark Doman, age 69, died July 29, 2020 at the University of Michigan Hospital. An engineer to the core, Doman built snowmaking systems for Alta and the 1988 Calgary lifts, and founded a snowmaking company. He later designed ski lifts for Leitner Poma.
Robert W. Gore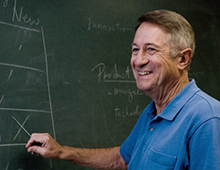 Robert W. Gore, inventor of Gore-Tex, died at age 83. His invention of the breathable-yet-waterproof fabric known as Gore-Tex revolutionized outdoor wear and helped spawn uses in numerous other fields. He was president of W. L. Gore & Associates for almost 25 years and company chairman for 30 years.