SAM Magazine—Lakewood, Colo., Dec. 11, 2020—Meegan Moszynski is no longer executive director of the National Ski Patrol (NSP) after three and a half successful years in the position, and NSP members are wondering why. Her abrupt mid-November departure coincides with mounting backlash from something NSP board chair Brian Rull wrote in his "Chatting with the Chair" column in the fall issue of Ski Patrol Magazine.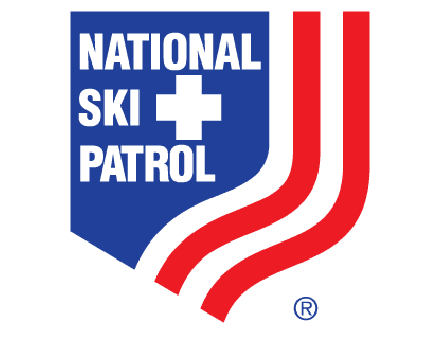 In the column, Rull describes his flight home from the January NSP board meeting "when I was unfortunate enough to sit next to an Asian woman who coughed the entire flight and postured as if she suffered from emphysema." The comment has been called out by NSP members—publicly and internally—and others as racist and inappropriate.
On Nov. 18, Rull sent a letter out to directors and members of the industry: "I am writing to let you know that Meegan Moszynski has left National Ski Patrol after 3 ½ years as Executive Director." However, SAM has been made aware of an internal statement from the board that said a decision was made to terminate her employment "effective immediately." Multiple sources said Moszynski was fired shortly after the backlash to Rull's column.
It's worth noting that in the NSP bylaws on who has final say on content in the magazine, NSP bylaw 3.1 says, "Board of Directors shall have supervisory control over the direction, affairs, administration, committees, program and publications of the NSP."
In an Oct. 14 Facebook post on the NSP page that shared a blog by Moszynski about the organization's efforts on racism and diversity, Jay Peak Ski Patrol member Russ Ford commented his displeasure with Rull's words: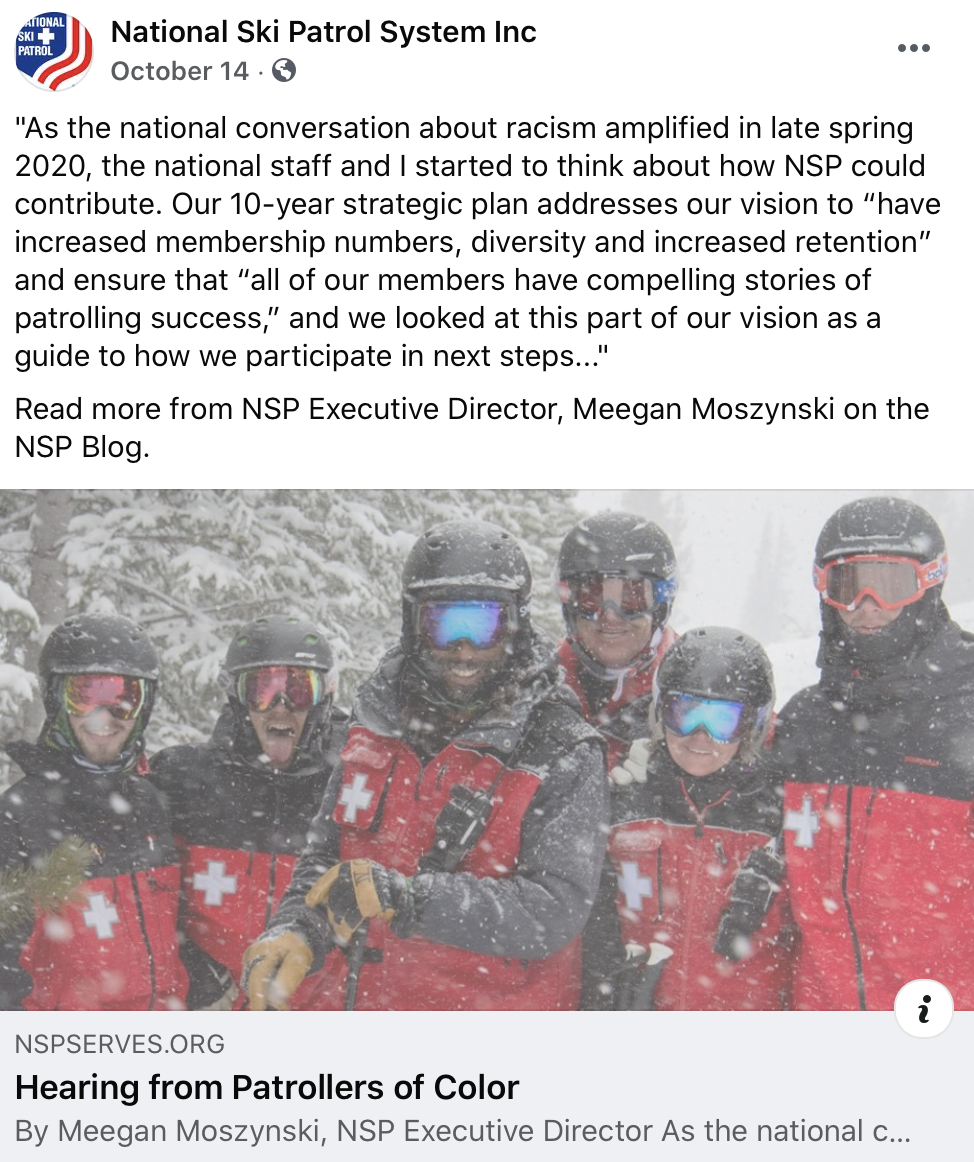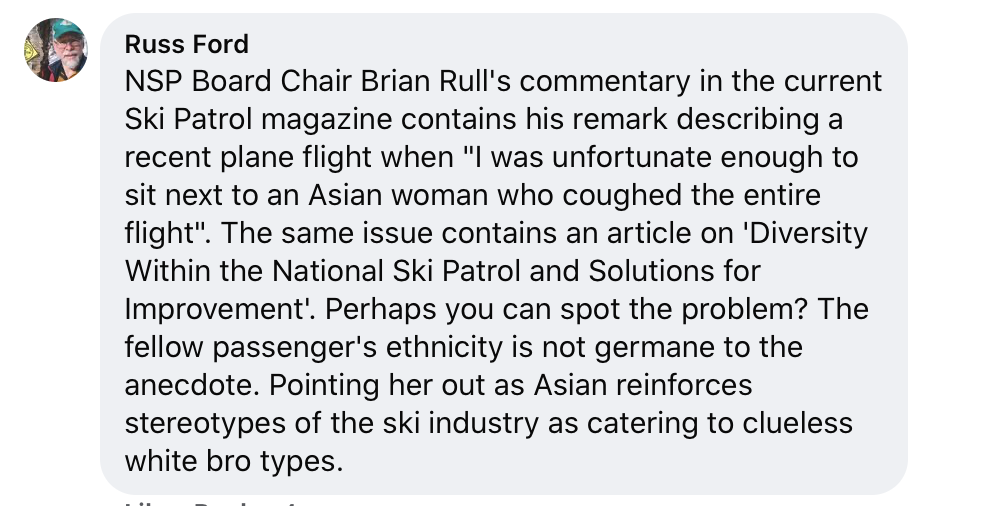 Moszynski's removal has drawn some criticism. A former NSP board member told SAM, "Meegan is sharp and one of the best ED's NSP has had, and it was great to see the organization elect its first female in that position. It's disappointing she's gone. NSP ED's don't seem to last that long, and that says more about the board than the candidates."
Moszynski was the first woman chosen for the role of executive director in the organization's history. According to members, under her leadership she increased NSP's presence in the industry, orchestrated more collaboration with organizations such as PSIA-AASI and NSAA, and improved partnerships with sponsors. She was also part of the team that created the OEC 6th Edition (Outdoor Emergency Care) that was released this fall. She also spearheaded building a new NSP website and expanded the fit of uniforms from the traditional "unisex" to include women's cuts and sizes.
Read Rull's column here PDF.
UPDATE 12/13/20: An open letter from NSAA's president Kelly Pawlak on Brian Rull's troubling comments.